In the world of multimedia production, having the right tools at your disposal is crucial. One such tool that has gained popularity among professionals is Microsoft Expression Encoder. This powerful software offers a range of features, including video encoding, screen capture, and editing capabilities, making it an essential asset for content creators. In this article offered by MiniTool video recording tool, we will explore the key aspects of Microsoft Expression Encoder, it's features, pricing, and how it can benefit users in various scenarios.
What is Microsoft Expression Encoder?
Microsoft Expression Encoder is a versatile software application developed by Microsoft Corporation to succeed the former discontinued Windows Media Encoder. It provides users with the ability to encode, edit, and capture high-quality videos. Whether you are a professional video producer, a gamer wanting to record your gameplay, or a teacher looking to create instructional videos, Expression Encoder offers a range of features to suit your needs.
Microsoft Expression Encoder Features
The following are the main functions of the Microsoft Expression Encoder.
# Video Encoding
One of the primary functions of the Microsoft Expression Encoder is video encoding. It supports a wide variety of input formats, including popular ones like AVI, WMV, and MP4. Users can choose from various output formats and customize encoding settings to achieve the desired video quality and file size.
# Screen Capture
With the screen capture feature, users can record their computer screens along with audio, making it ideal for creating software tutorials, demonstrations, or capturing gameplay footage. It offers flexibility in capturing the entire screen, specific windows, or a designated region.
# Editing Capabilities
Expression Encoder includes basic video editing tools, allowing users to trim, crop, and merge video clips. Additionally, it offers features like overlays, watermarks, and customizable player templates, enabling users to enhance their videos with a professional touch.
# Live Streaming
Microsoft Expression Encoder also supports live streaming, enabling users to broadcast their videos in real time over the Internet. This feature is particularly useful for webinars, online events, or live gaming sessions.
# Compatibility and Integration
Expression Encoder seamlessly integrates with other Microsoft products and services. It works well with Windows Media Services for streaming media and supports the Silverlight platform for web-based video playback.
Microsoft Expression Encoder Price and Editions
Microsoft Expression Encoder is available in two main editions: Expression Encoder 4 Pro and Expression Encoder 4. The Pro edition offers additional features like IIS Smooth Streaming, H.264 encoding, and customizable templates. The standard edition caters to the basic needs of video encoding, screen capture, and editing. Microsoft offers Expression Encoder as a standalone product and as part of the Expression Studio suite.
The pricing for Expression Encoder may vary depending on the edition and licensing options. It is advisable to visit the official Microsoft website or authorized resellers to get the most up-to-date information on pricing and licensing.
Microsoft Expression Encoder System Requirements
To use Microsoft Expression Encoder, your system must meet the following minimum requirements:
Operating System: Windows 7, Windows 8.1, Windows 10, or Windows 11
Processor: 1 GHz or faster
RAM: 1 GB (2 GB recommended)
Hard Disk Space: 2 GB of available space
Screen Resolution: 1024 x 768 or higher
Microsoft Expression Encoder Alternatives
The Microsoft Expression Encoder latest version is 4 SP2 (4.0.4276.0), which was released on November 2, 2011, 11 years ago. Although Microsoft hasn't announced the tool as a discontinued program, it can be regarded as since there is no update for the last over ten years. Besides, you can hardly find the installation package or SDK of Expression Encoder.
Therefore, many users have already turned to Microsoft Expression Encoder's alternatives in the last decade. There are many replacements for Microsoft Expression Encoder in the market. We will focus on two of them in this article.
# MiniTool Video Converter
As for the replacement of Microsoft Expression Encoder's video encoding and screen capture features, you can rely on MiniTool Video Converter, a professional and quick video and audio file-converting program. It supports 1000+ popular output formats and batch conversion.
MiniTool Video ConverterClick to Download100%Clean & Safe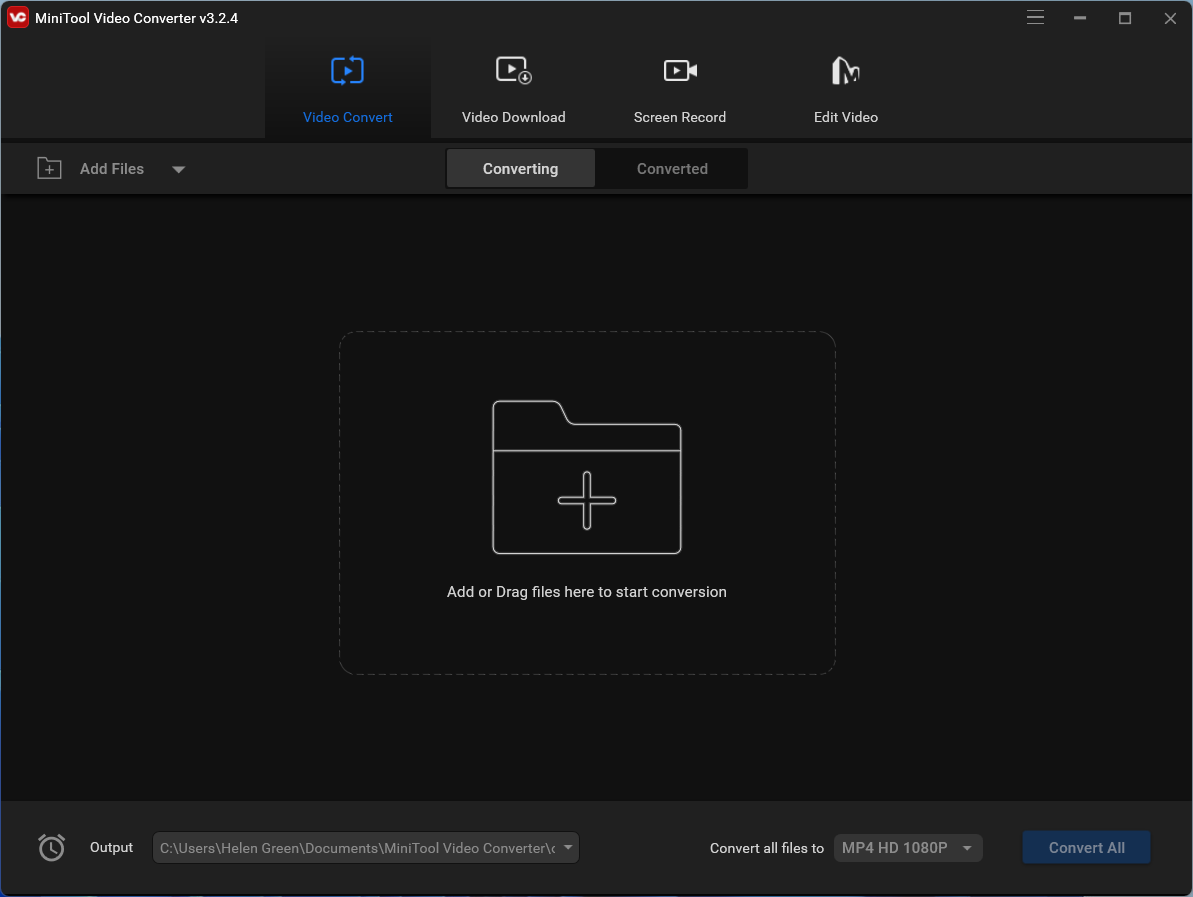 Besides, MiniTool Video Converter can also record the activity and sound on your computer without any watermark and download YouTube videos, music, and playlists for offline enjoyment.
# MiniTool MovieMaker
Another alternative to Microsoft Expression Encoder is MiniTool MovieMaker, an easy-to-use video editing software that can export video in various formats.
MiniTool MovieMakerClick to Download100%Clean & Safe
Below are its main features:
Combine multiple video clips or photos into a single video.
Split a long video into several short clips.
Trim the start and end of a video.
Change video aspect ratio to suit different playback devices or social platforms.
Different templates to quickly create a theme video.
Add music, transitions, title, credits, captions, filters, motions, and animated stickers to your video.
Adjust video contrast, saturation, as well as brightness.
Flip, rotate, or reverse a video.
Change the video playback speed.
Fade in, fade out, or change the volume of the audio.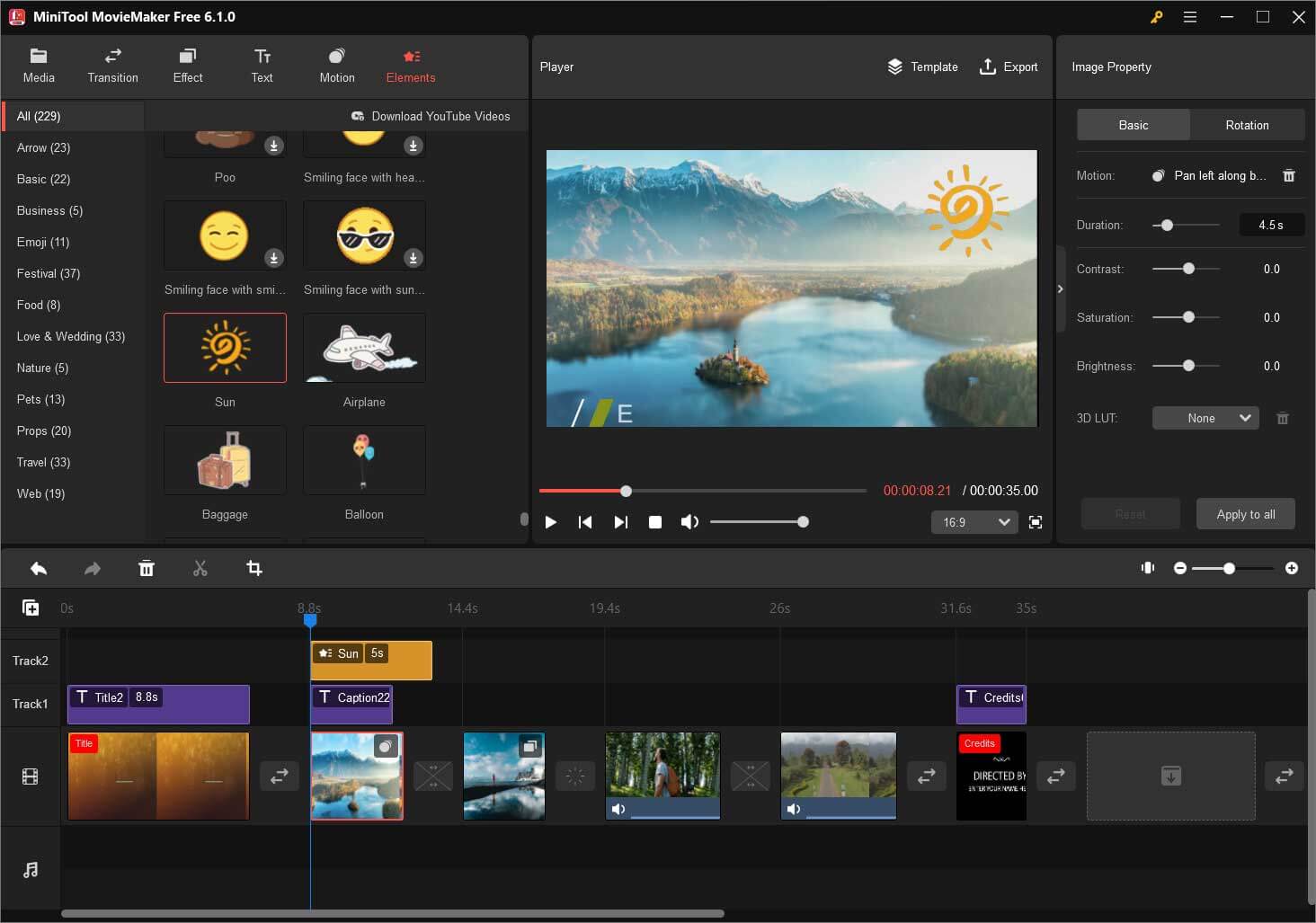 MiniTool MovieMaker not only supports uploading common formats of videos, pictures, and audio files but also offers many songs and effects to help you decorate your video.
Conclusion
Microsoft Expression Encoder is a robust software solution that offers video encoding, screen capture, and editing capabilities. It provides professionals, educators, and content creators with a comprehensive toolset to produce high-quality videos. Whether you need to encode videos, capture your screen, edit footage, or stream live content, Expression Encoder can meet your requirements.
Before making a purchase, it is recommended to evaluate your specific needs and compare the features and pricing of the different editions. With Microsoft Expression Encoder, you can elevate your multimedia production to new heights and deliver engaging content to your audience.
If you find it hard to get or download Microsoft Expression Encoder, or if you don't want to buy a license key for Expression Encoder, you can try its free alternatives, the MiniTool products mentioned above.
Related Articles