LinkedIn lets users upload videos on its platform for marketing. But sometimes users encounter errors when uploading videos on LinkedIn. In most cases, this problem is caused by video formats, Internet connection, issues with your browser, etc.
If you receive the "Error uploading your video. Please try again" message when uploading video on LinkedIn, what you should do to fix this issue. This post offers 8 ways to help you fix LinkedIn video upload not working.
Way 1: Check Video Format
When you can't upload video to LinkedIn, check the video format. If the video type is not supported by LinkedIn, you can't post it to its platform.
LinkedIn supported video file formats include MP4, AVI, MKV, ASF, FLV, MPEG-1, MPEG-4, QuickTime, WebM, H264/AVC, VP8, VP9, WMV2, and WMV3.
Also, you should know that LinkedIn upload video file size is 5GB. If your video is larger than 5 GB, you won't be able to share it on LinkedIn.
Although LinkedIn supports uploading many video file types, a video in MP4 format and 30fps is recommended by this platform.
To convert your video to a LinkedIn-supported format, you can try MiniTool Video Converter, a great video converter that can convert between various video formats.
Here's how to convert a video with MiniTool Video Converter.
Download and install MiniTool Video Converter on your PC.
Launch this application and click Add Files to upload your video.
Click the icon shown in the below screenshot, go to Video, and click MP4 or another supported format.
Choose the preset with the desired resolution.
Click Convert to start the conversion.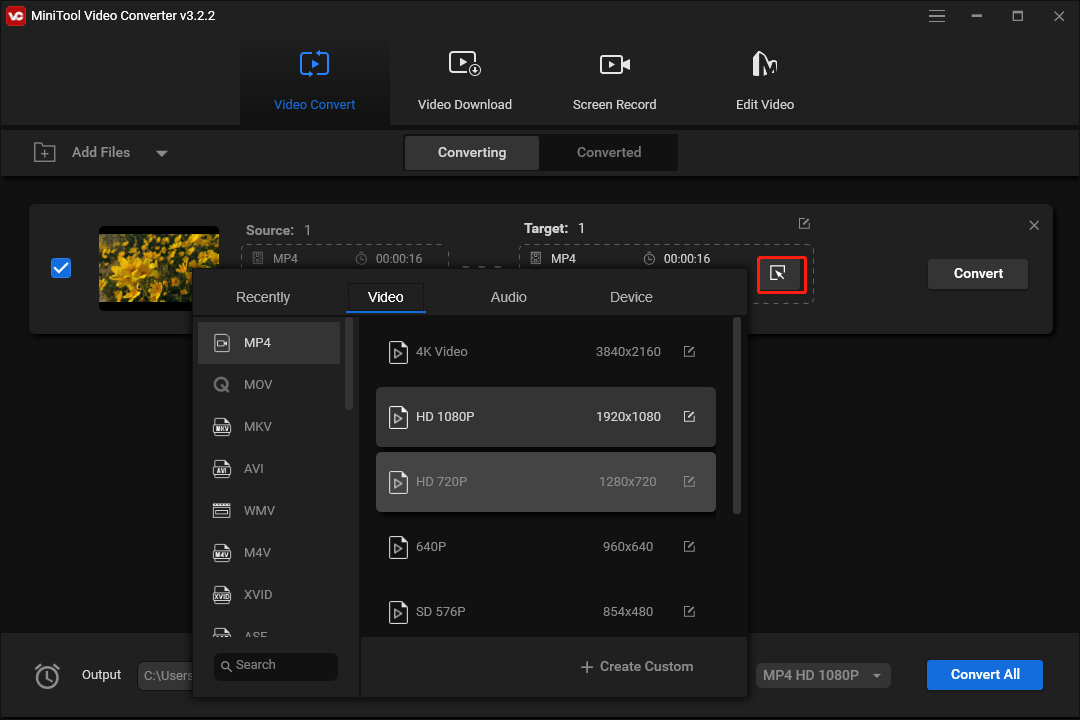 Way 2: Check Video Duration
In addition to the video format, there's the other requirement you should notice when uploading a video to LinkedIn. That's the video duration.
When you try to upload a video from your PC on LinkedIn, it shouldn't be longer than 15 minutes. If your video is longer than 15 minutes, make it shorter and try again.
You can use MiniTool MovieMaker to shorten a video by trimming or increasing playback speed.
Way 3: Troubleshoot Internet Connection
Another tip for LinkedIn video upload not working is to check your Internet connection. If your PC isn't connected to a stable network, you can also upload videos on LinkedIn.
You can disable your network and enable it again. Then, refresh the LinkedIn page and try again.
Also read: How to Fix GoPro Video Won't Play on Computer [Windows 10/11]
Way 4: Sign Out of LinkedIn and Re-login
If there's something wrong with your LinkedIn account, you might not be able to upload a video. You can sign out of LinkedIn and re-login to refresh your account.
Click your profile icon at the top and click Sign Out. Then, sign in again.
Way 5: Disable Browser Extensions
Disabling the extensions in your browser is also an effective way to fix LinkedIn video not uploading problem. Here we take Chrome as an example.
Click the three dots icon at the top right corner, and choose More Tools and Extensions. Toggle to disable your extensions.
Restart your browser, go to the LinkedIn website, and check if you can upload a video.
Way 6: Clear Browser's Cache and Cookies
Accumulated cache and cookies might interface with your browser's performance and cause problems like LinkedIn video upload failure error.
You can clear the browser's cache and cookies to fix the problem. Click the three dots icon, select More tools and Clear browsing data. Choose the time range and check the boxes to clear, and click Clear data.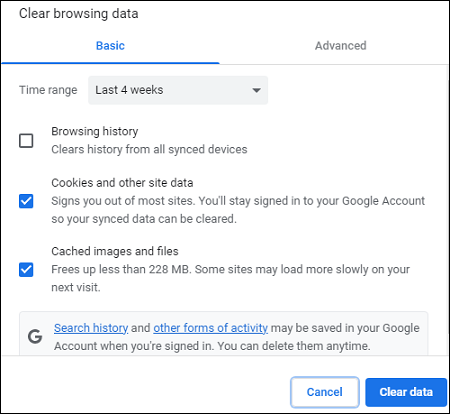 Way 7: Update Browser
If you still can't upload video to LinkedIn, it's time to update your browser to fix the issue. To update Chrome, click the three dots icon, choose Settings, and click About Chrome. It automatically detects and installs updates for your Chrome browser. Then relaunch Chrome.
You may also like: Can VLC Play 4K Videos? How to Fix VLC 4K Choppy Playback Issue.
Way 8: Use Another Browser
The last fix for LinkedIn video upload not working is to try another browser. Currently, Linked supports Microsoft Edge, Chrome, Firefox, and Safari desktop browsers.
Conclusion
When you have problems uploading videos to LinkedIn, you can try the above methods to fix LinkedIn video uploading not working.