This article provided by MiniTool video-converting application mainly analyzes how many minutes of 4K video can be stored on a 128GB hard drive, which video parameters can affect its size, and how to decrease video size while keeping its resolution unchanged.
In the ever-evolving world of digital content creation and consumption, the demand for high-quality video experiences has reached new heights. 4K resolution has become the gold standard for many video enthusiasts, offering stunning clarity and detail that significantly enhances the viewing experience. However, the impressive quality of 4K video comes at a cost: larger file sizes. This leads us to the intriguing question: How much 4K video can 128GB hold, and how long can you enjoy these ultra-high-definition videos on such a medium?
Understanding 4K Video and File Sizes
Before we dive into the specifics of storage capacities, let's take a moment to understand 4K video and its impact on file sizes. 4K resolution, also known as Ultra High Definition (UHD), boasts approximately 4 times the pixel count of Full HD (1080p) resolution. This increase in pixels translates to sharper and more detailed visuals, but it also requires more data to represent the image accurately.
The size of a 4K video file depends on various factors, including the codec used for compression, the frame rate (commonly 24, 30, or 60 frames per second), and the duration of the video. Codecs like H.264 and H.265 efficiently compress video data, but higher-quality compression often results in larger file sizes.
Calculating 4K Video Storage on a 128GB Card
A 128GB storage card, whether it's an SD card, microSD card, memory card, or a similar format, offers a substantial amount of space for storing content. However, due to the larger file sizes of 4K videos, the available storage is quickly consumed.
Here's a rough estimate of how much 4K video can a 128GB SD card hold:
# Codec and Compression
Assuming a typical H.264 codec, a minute of 4K video at 30 frames per second (fps) might require around 375MB of storage. For H.265, the size might be around 250MB.
# Frame Rate Consideration
If we assume 30fps as the frame rate, a 128GB card could hold approximately:
7 hours of 4K video (based on 375MB/minute for H.264)
10.6 hours of 4K video (based on 250MB/minute for H.265)
If you're dealing with 60fps 4K videos, the file sizes will be larger due to the higher frame rate. A rough estimate might be around 750MB/minute for H.264, which translates to 3.5 hours of 4K video at 60fps of H.264 codec.
Optimizing Storage and Expectations
It's important to note that the calculations above are approximate and can vary based on factors like video complexity, bitrate settings, and more. Additionally, keeping some free space on the storage medium is advisable to ensure smooth operation and prevent file corruption.
As technology progresses, new codecs and compression techniques may emerge, potentially leading to more efficient storage of high-quality content. Cloud storage solutions can also alleviate storage limitations, allowing users to store and stream content without the constraints of physical storage.
How to Save More 4K Videos on a 128GB Storage?
If you want to store longer videos on your 128GB device but want to keep the 4K resolution, you should sacrifice the codec, frame rate, or bitrate of your videos. Then, how to achieve that? Here, you need a video format converting software such as MiniTool Video Converter, which enables you to change the above-mentioned video parameters without changing the resolution of the video.
This is the step-by-step guide showing you how to make use of MiniTool Video Converter to shrink the size of a 4K video.
MiniTool Video ConverterClick to Download100%Clean & Safe
Step 1. Download, install, and launch MiniTool Video Converter on your computer.
Step 2. Directly drag and drop the target 4K video file to the area of Add or Drag files here to start conversion.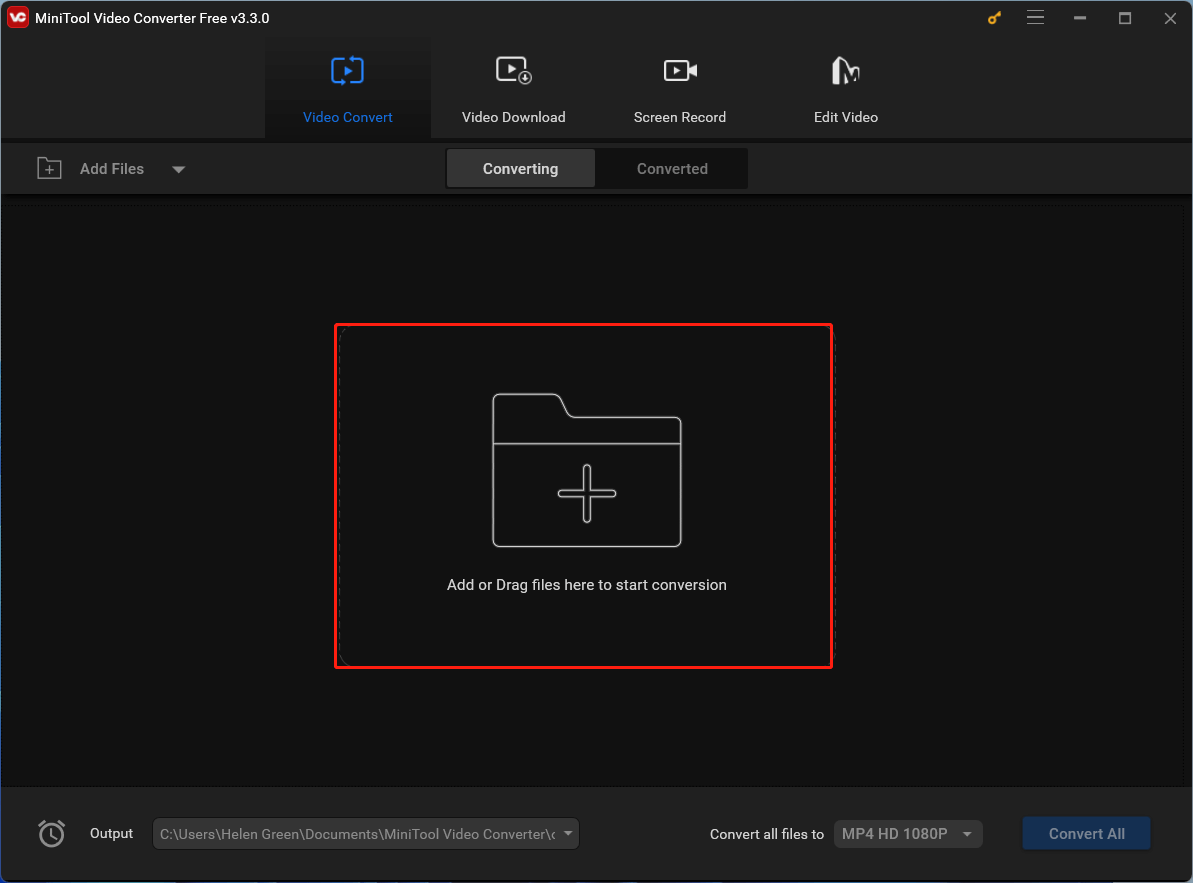 Step 3. Click the settings icon under the Target to specify the output parameters of the 4K video.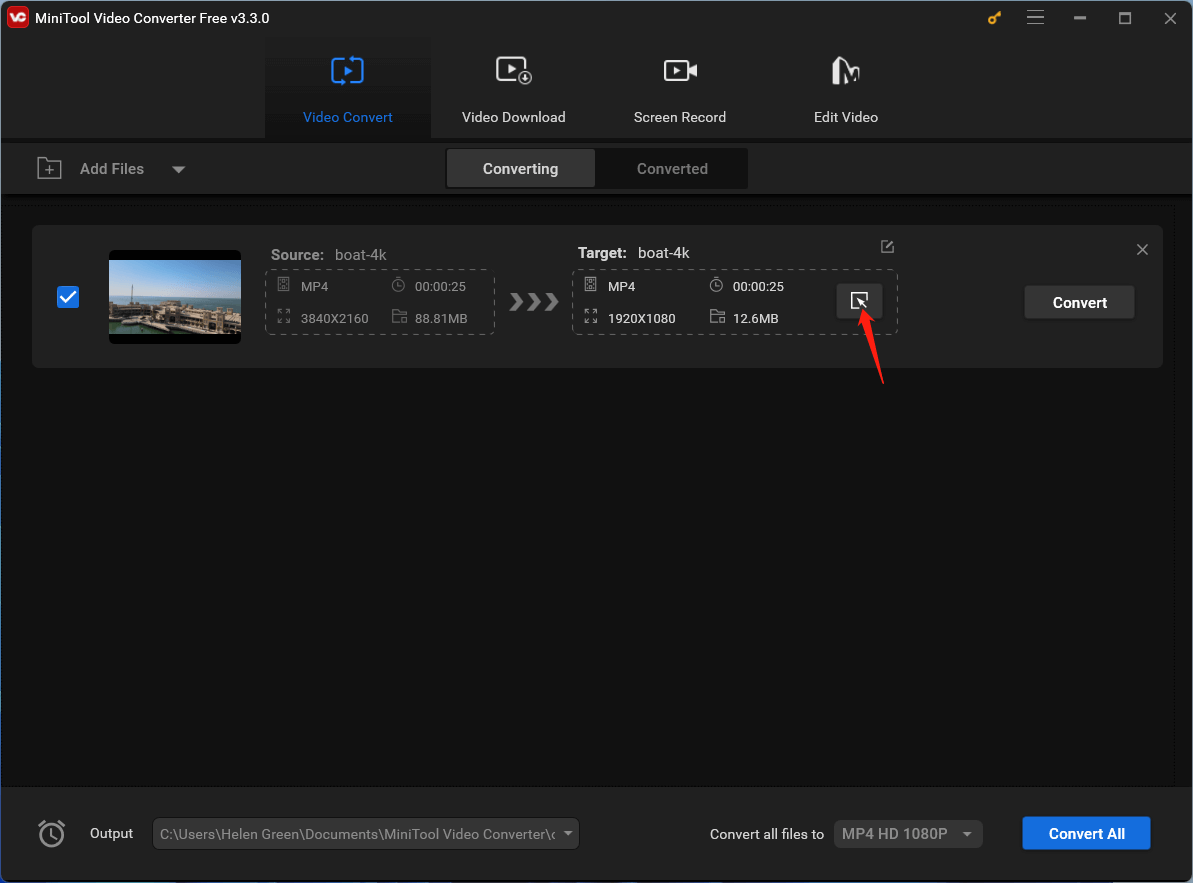 Step 4. In the new window, go to the Video tab from the top menu, keep the original video format in the left panel, and click the settings icon of the 4K Video option.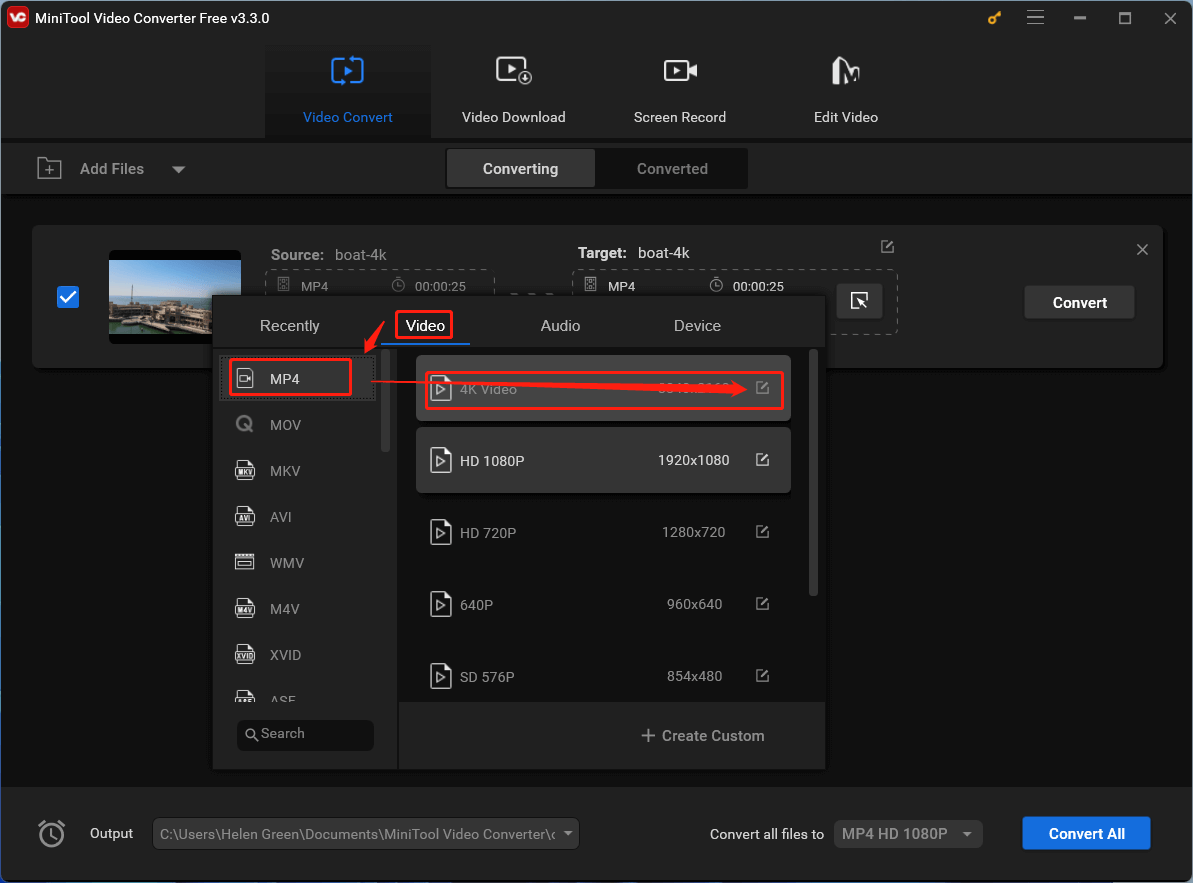 Step 5. In the next popup, change the video quality; alter the video encoder, frame rate, and bitrate to a lower level; as well as set the audio encoder, channel, sample rate, and bitrate to a lower level. Click the Create button when all settings are set up.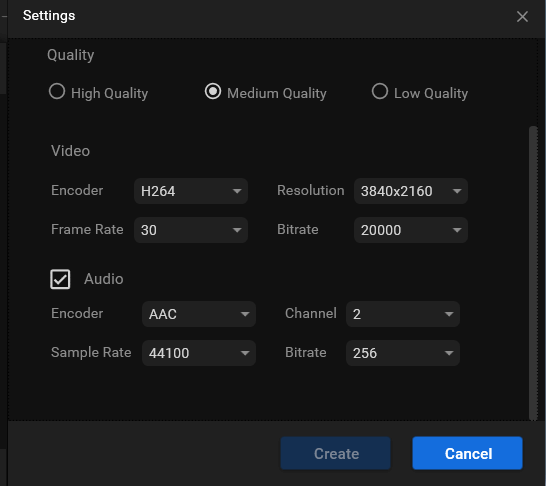 Note:
Choose a proper level of the above-mentioned parameters to balance the file size and file quality. The lower the parameter level, the poorer the video quality.
Step 6. Choose the customized 4K video format at the bottom of the list.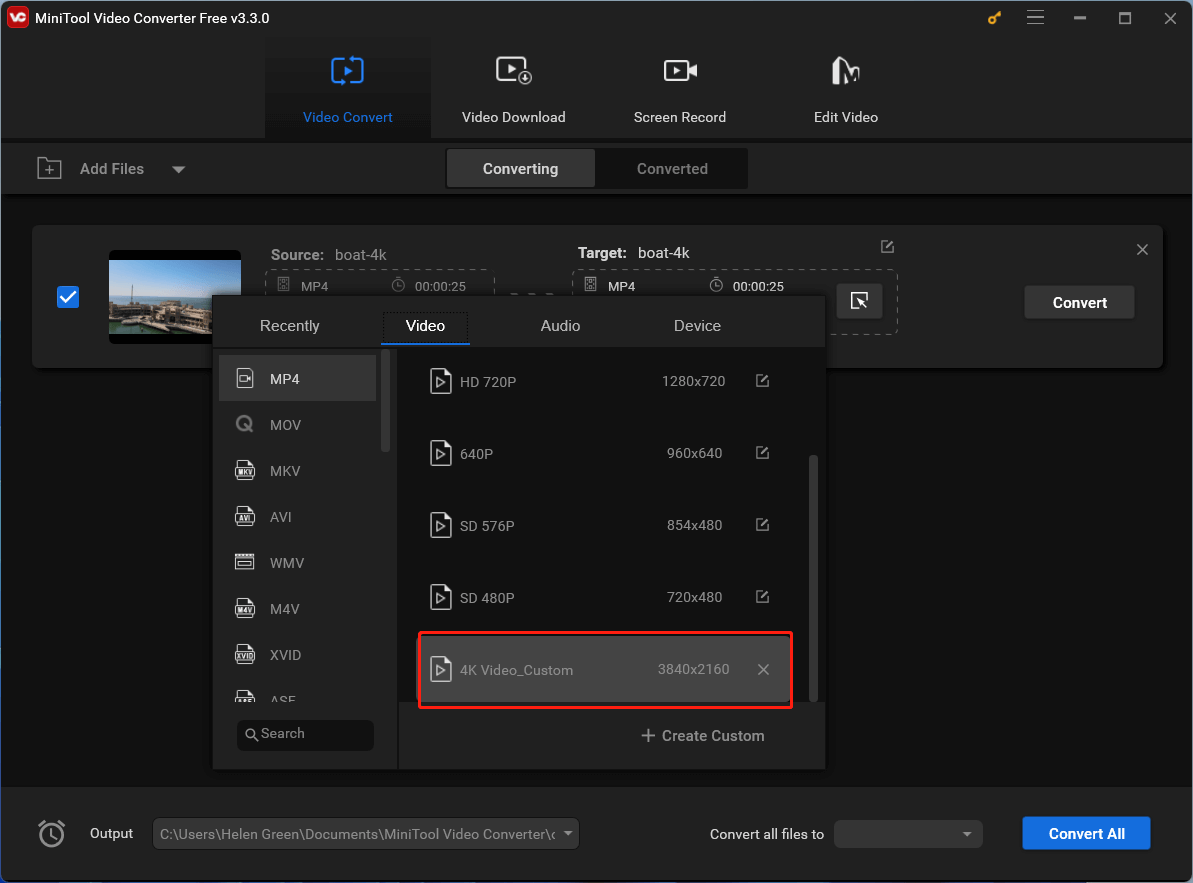 Step 7. You will see the file size of the 4K video has been shrunk.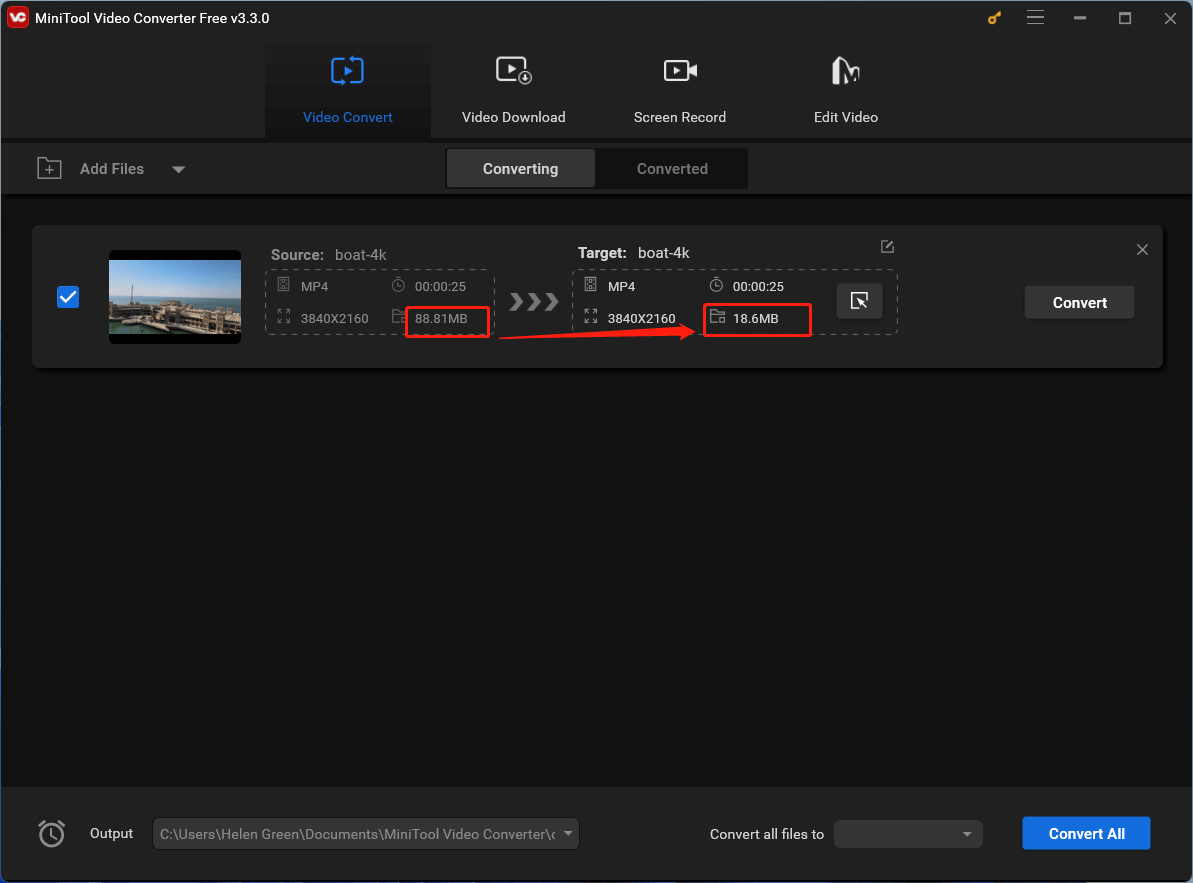 Step 8. Click the Convert button to start the conversion.
Finally, you will get a 4K video with a much smaller file size. You can resize all your video files using the method above. MiniTool Video Converter supports batch conversion.
Conclusion
A 128GB storage card is a valuable asset for storing your precious 4K videos. However, as the appetite for higher resolutions and frame rates continues to grow, it's essential to consider storage solutions that align with your creative ambitions and viewing preferences. As of now, a 128GB card offers ample space for your 4K video endeavors, allowing you to capture and relive stunning moments with impressive detail and clarity.