The downloaded videos are saved in Xvid format? What is Xvid? How to open Xvid files? What is the best Xvid converter to convert Xvid videos? Everything you want to know is in this post. Read this post to find out more!
What Is Xvid
Xvid is a popular open-source MPEG-4 video codec library distributed under the terms of the GNU General Public License. It's not a video format. It is a program for MPEG-4 ASP compression, commonly used for storing movies.
How to Open Xvid Videos
If you can't open Xvid videos, you will need to download Xvid players like VLC Media Player, BS Player, MPC-HC, etc. Or convert Xvid to MP4 using Xvid converters (like MiniTool Video Converter).
To learn how to convert Xvid videos, keep reading!
How to Convert Xvid Videos
Here are the 4 free Xvid converters to convert Xvid videos.
Top 4 Xvid Converters to Convert Xvid Videos for Free
MiniTool Video Converter
Prism Video Converter
Miro Video Converter
Convertio
MiniTool Video Converter
MiniTool Video Converter can work as an Xvid video converter to help you convert Xvid to MP4, Xvid to WebM, Xvid to MKV, etc. It also supports OGV, ASF, DV, MXF, MOV, AVI, and other popular formats. This free Xvid converter is only available for Windows.
Follow these steps below to convert Xvid videos.
Step 1. Open MiniTool Video Converter after installing it on the computer.
MiniTool Video ConverterClick to Download100%Clean & Safe
Step 2. Next, click on Add Files to choose the Xvid file and open it.
Step 3. Click the box next to Convert all files to, switch to the Video tab, and select the desired output format and quality.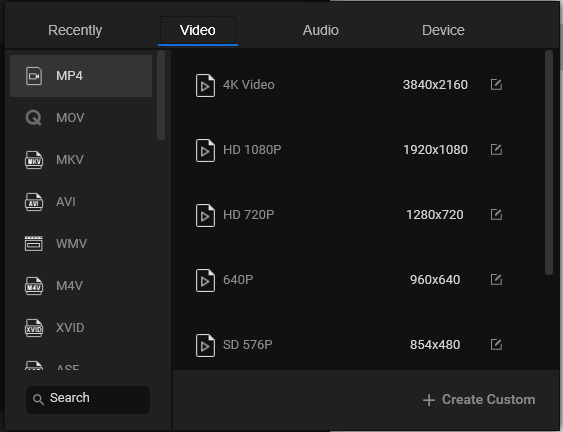 Step 4. Hit the Convert button to convert Xvid to another format.
Step 5. When the converting process is over, go to the Converted section and you will find the converted file.
Also read: How to Convert MP4 to WAV? Top 5 Ways!
Prism Video Converter
Another Xvid converter is Prism Video Converter. It's free to use and can quickly convert Xvid to MP4 and other formats.
Here's how to change the Xvid file format.
Step 1. Get this Xvid video converter from the NCH website and install it on your computer.
Step 2. Run the program and import the Xvid video by clicking on Add Files.
Step 3. Then choose an output folder and select a video format from the Output Format list.
Step 4. Press on Convert to convert the Xvid file to another format.
Miro Video Converter
Miro Video Converter is a free and open-source Xvid converter available for Windows and macOS. You can convert Xvid video to MP4, WebM, and Ogg Theora.
How to convert Xvid videos with Miro Video Converter? Here's how:
Step 1. Download and install Miro Video Converter.
Step 2. Launch it and import the Xvid file from the local.
Step 3. Choose MP4 or other formats as the output format.
Step 4. Then convert the Xvid file.
Convertio
If you want to convert Xvid videos online, here recommend Convertio. It's an online conversion tool supporting 300+ formats including Xvid. But the maximum file size is 100 MB.
Here's how to use Convertio to convert Xvid videos online for free.
Step 1. Go to Convertio.
Step 2. Click on Choose Files to upload the Xvid file.
Step 3. Click the down arrow icon and choose an output format.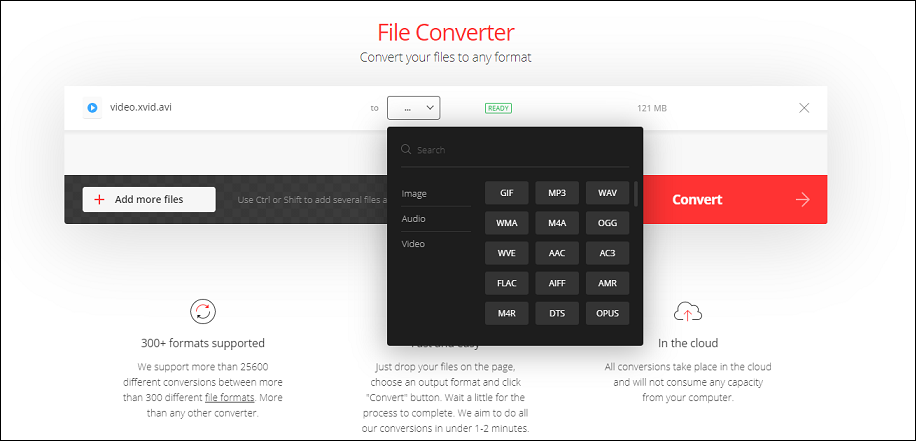 Step 3. Convert the Xvid file and download it after the conversion is done.
Conclusion
With Xvid Converters, converting Xvid videos to other formats is so easy! Have you learned how to convert Xvid videos? Try it now!