This article from MiniTool Video Converter mainly explains what a screencast is, the use of screencast, and 3 screencast software for you to make a screencast.
What Is a Screencast
A screencast is the video recording process that catches every movement happening on your computer screen. Unlike screenshots, screencast can be seen as a dynamic process of still images.
A screencast always involves audio to explain, state, and instruct. In addition, it can be added with background music and captions. After recording, the video file can be edited as you like. You can use MiniTool MovieMaker to edit your recorded videos easily.
Why Use Screencast
Why do people use screencast? Or in other words, what is the use of screencast?
The screencast is one of the most simple and effective ways to show what you know. A great benefit of the screencast is that viewers not only have the instruction they need, but they can watch it at any time and go back to refresh their memory. Besides, a screencast is easy to make and edit without complex equipment and professional skills.
The screencast has a wide range of uses. The following are the most common uses.
Employee training
It is one of the most effective uses of the screencast. Companies can use screencasts to make a how-to video and share it with the employees for their training. The employees can learn the operating procedures at their own pace. In this way, it greatly saves time and energy costs and improves efficiency.
Product demos and tutorials
Giving your customers instructions on the product and how it works by using a screencast. Product demos are a powerful way to let customers learn about the product's detailed information and arouse the users' interest in the product.
It's also an effective tool to tell your customers how to use your product. You can highlight the features of your product in your screencast video. Customers can solve their problems with video tutorials.
Educational teaching
Screencast helps teachers save more time. Teachers can record the concept explanation in advance, and students learn from the video before class. They already have a basic understanding of this lesson's content when they have a class.
Additionally, for some difficult and complicated content, students can watch the video again and again until they figure it out.
3 Best Screencast Software
Choosing a great screencast software is the first process when you start a screencast. Here we will recommend the 3 best screencast software.
1. MiniTool Video Converter
MiniTool Video Converter is not only a free screen recorder software but it helps with video conversion and video downloading. It allows you to record your computer screen activities without a watermark, and save the recording in multiple formats.
Steps for using MiniTool Video Converter to make a screencast:
Step 1. Click on the Free Download to download and install MiniTool Video Converter on your computer.
Step 2. Open MiniTool Video Converter, and click Screen Record and Click to record screen later.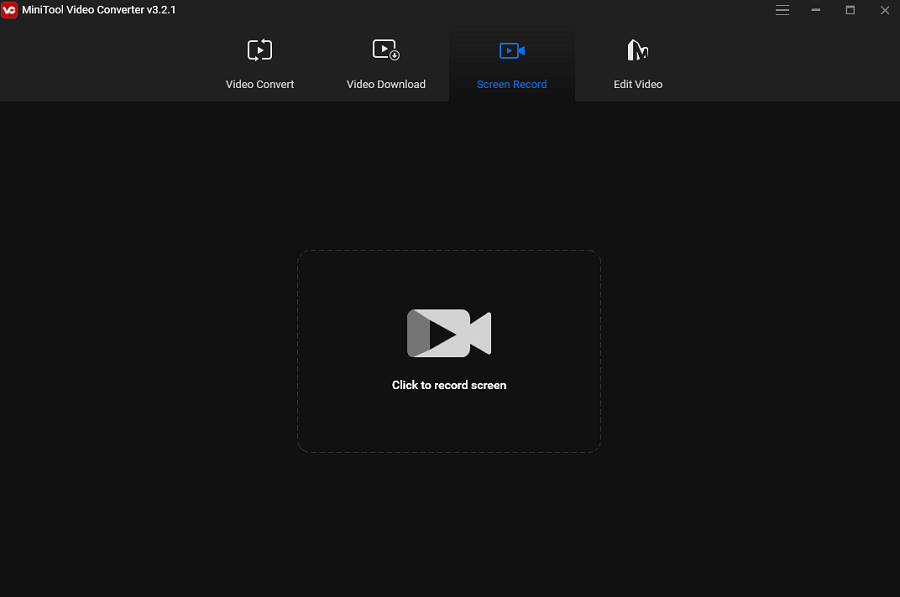 Step 3. You can select the region of recording or Full screen and choose whether to open the system audio and media audio on the pop-up window. 

Then, tap on Settings with a gear icon. You can set the storage location, output format, frame rate, codec, quality, and much more.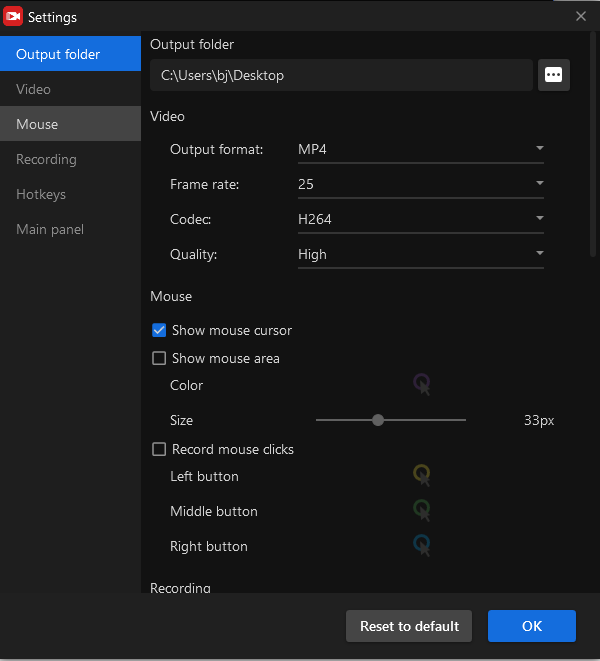 Step 4. Click the Record button or press F6 to start the record. Press the F6 key to stop the recording.
Step 5. Right-click on the video file to preview, select all, delete, and rename the recording, or open it in the folder.
2. OBS studio
OBS (Open Broadcaster Software) Studio is a free and open-source program designed for screen recording and live streaming efficiently. It is compatible with Windows, Mac, and Linux devices.
The main user interface is composed of five parts: scenes, sources, audio mixer, transitions, and controls. It has a great number of scenes you can switch seamlessly via custom transitions.
3. Loom
Loom is a screen recorder that allows you to record your screen and camera with one tap. You can share the content with your team, friends, and family in an instant with a link.
Its operating systems include Mac, Windows, Chrome, iOS, and Android. In addition, it also supports adding it to the Chrome extension, allowing people to capture their screens from browsers.
The free version has some restrictions: exporting videos with a watermark, recording up to 100 videos and length is no more than 5 minutes.
Conclusion
This post states what a screencast is, the common uses of a screencast, and the 3 best screencast software. You can choose one that's right for you.