In this article published by MiniTool Video Converter, we will discuss everything you need to know about VCR to USB converters.
VCR tapes were once the primary way to record and watch videos. However, with the advent of digital technology, VCR tapes have become obsolete. If you have a collection of VCR tapes that you want to preserve, you can convert them to digital format and save them in a USB flash drive using a VCR to USB converter.
What Is a VCR to USB Converter?
A VCR to USB converter is a device that allows you to convert analog video signals from a VCR to digital format and save them on your computer or other digital storage devices like a USB. The converter connects to your VCR and computer via USB cables and comes with software that allows you to capture and edit the video.
How to Convert VCR Tapes to USB?
To convert the VCR cassette to USB drive, you will need a VCR to USB video capture device. Here are the steps to follow:
Step 1. Connect the VCR to the converter using RCA or S-Video cables.
Step 2. Connect the converter to your computer via USB cables.
Step 3. Install the VCR to USB video capture software that comes with the converter.
Step 4. Open the software and select the input source as VCR.
Step 5. Press the play button on the VCR and click on the record button in the software.
Step 6. When the recording is complete, save the file to your USB flash disk.
What Are the Best VCR to USB Converters?
There are many VCR-to-USB converters available in the market. Here are some of the best ones:
Little World The VHS to Digital Converter – USB 2.0 Audio/Video Converter
VHS to Digital Converter USB 2.0 Video Audio Capture Card Box VCR DVD TV To Digital Adapter
VCR to USB Video Capture Software
There are many applications that can do VCR to USB capture on different devices.
# VCR to USB Video Capture Software for Windows PCs
MiniTool Video Converter is an easy-to-use and free video converter that supports the latest Windows 11 and old Windows operating systems like Windows 10, 8, and 7. It can record the VCR videos played on your computer screen and save them in modern digital format for easy storage and sharing.
MiniTool Video ConverterClick to Download100%Clean & Safe
# VCR to USB Video Capture Software for Mac
If you are using a Mac computer to convert VCR to USB digital, you can make use of QuickTime Player as the recording software for capturing VCR content. QuickTime Player is a front-end media player app that is built-in macOS and embedded with a video recording feature. Therefore, you do not need to install a new program.
# Online VCR to USB Video Capture Software
If your device operating system does not have a built-in screen recorder and you don't want to install one since you don't record frequently, you can choose to take advantage of an online screen recorder such as Apowersoft Free Online Screen Recorder. It is the best choice for one-time capture.
Online screen recording software is equipped with the basic features of a video recorder like selecting a section to capture and whether to record an audio. Thus, if you don't have advanced requirements for video recording, just open the screen recorder page to start recording!
How to Copy VCR to USB with MiniTool Video Converter?
Next, we will take MiniTool Video Converter on Windows computer for example to show you the screen capture part during how to transfer VCR to USB process.
After you have connected the VCR to USB converter hardware device between the VCR and your Windows PC, you can start the task of capturing VCR videos on your computer.
MiniTool Video ConverterClick to Download100%Clean & Safe
1. Download and install MiniTool Video Converter on your Windows.
2. Launch MiniTool Video Converter and go to its Screen Record tab.
3. There, click the Click to record screen option.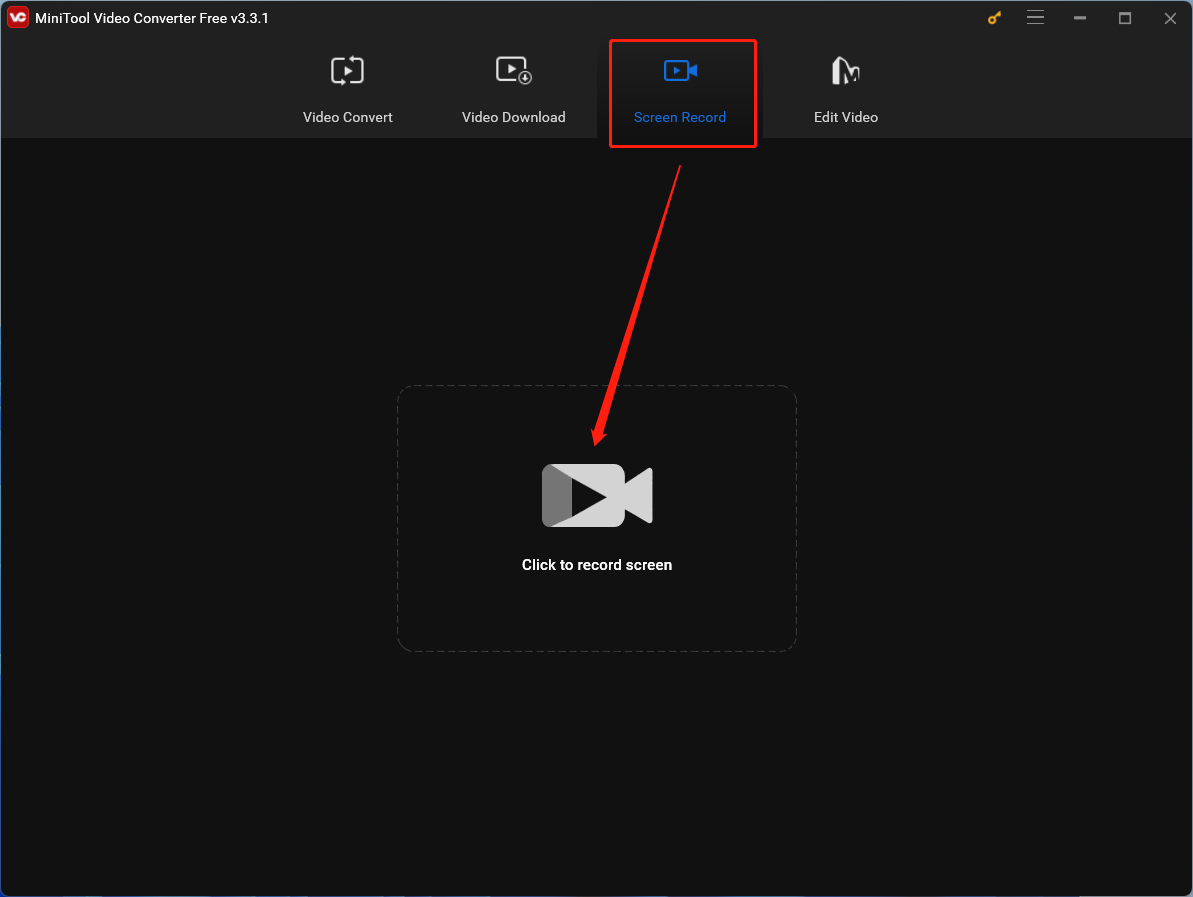 4. Then, in MiniTool Screen Recorder, you can specify the screen area to record and whether to record system audio and microphone.

5. Click the Settings icon in the upper right of the MiniTool Screen Recorder to go to the Settings page. There, you can customize the output video location, format, frame rate, codec, and quality. Besides, you can set up a recording duration to match the duration of the VCR video. Thus, the recording process will stop automatically when the recording reaches the period.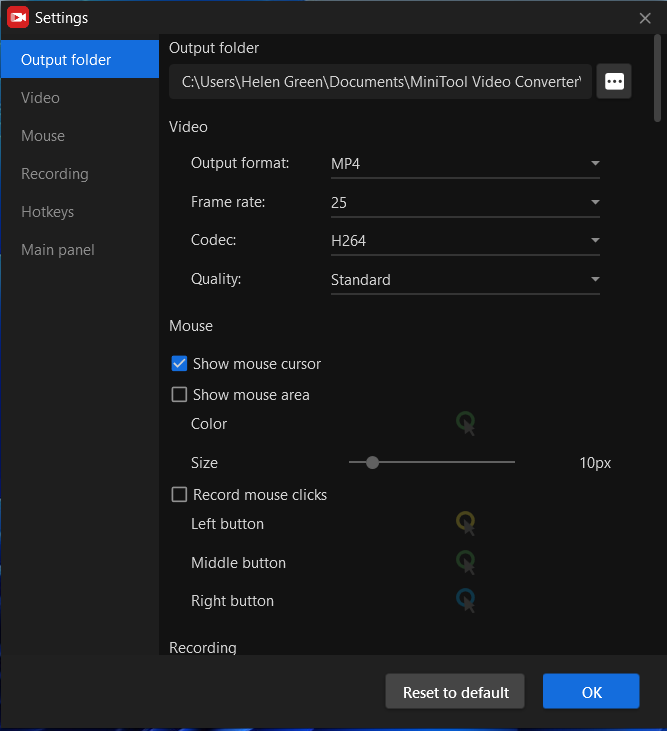 6. When all settings are done, click the record icon to start recording and press the play button on the VCR to start playing.
When the recording is done, preview and edit the recorded video with a video editor. Then, you can transfer the video from your computer to the target USB drive for isolated storage.
Conclusion
Converting VCR cassettes to USB using a VCR to USB converter is an excellent way to preserve your memories. With the right converter and software, you can easily convert your VCR tapes to digital format and save them on USB drives or other digital storage devices.
You May Also Like