In the ever-evolving world of technology, the VCR (Video Cassette Recorder) has become an artifact of the past. Yet, many of us still possess cherished memories stored on VHS tapes. To ensure these memories aren't lost in the sands of time, it's imperative to turn VCR into digital format.
The Necessity of Conversion
The VCR was a revolutionary device in its time, allowing us to record and watch videos on VHS tapes. However, the obsolescence of VCRs and the fragile nature of VHS tapes have made it essential to transfer VCR tapes to digital format. This not only helps preserve these memories but also makes them easily shareable and accessible in the digital age.
The VCR to Digital Converter
One of the most popular methods for transferring VCR tapes to digital is using a VCR to digital converter. These devices typically come with composite or S-video inputs, allowing you to connect your VCR to them. The converter then digitizes the analog signal from the VCR into a digital format, such as MP4 or AVI, which can be saved on a computer or external storage.
There are several VCR to digital converters available in the market, such as MiniTool Video Converter, Elgato Video Capture, Diamond VC500, and Roxio Easy VHS to DVD. The choice of the best VCR to digital converter depends on your specific needs, including compatibility with your VCR, the quality of digitization, and the ease of use.
How to Convert VCR to Digital?
To convert VCR tapes to digital format using a converter, follow these steps.
Step 1. Get the Right Equipment
For preparation before the conversion, you will need the following hardware.
A VCR with working playback functionality.
A VCR to digital converter.
A computer or laptop with available USB ports.
Video capturing software such as MiniTool Video Converter.
RCA or S-video cables for connecting the VCR to the converter.
Audio and video cables for connecting the converter to the computer.
Step 2. Connect the VCR
how to connect a digital converter box to a VCR device? first of all, using RCA or S-video cables, connect the VCR's audio and video outputs to the corresponding inputs on the converter box. These connections should be clearly labeled on the converter.
Then connect the VCR to the digital converter to your computer using the provided USB cable. Make sure it's securely plugged into an available USB port.
Step 3. Install Software
Install the software that comes with your converter or any compatible video-capturing software on your computer. Here, let's take MiniTool Video Converter for example. Just click the below icon to download the installation file on your Windows PC and then click the file to install the program.
MiniTool Video ConverterClick to Download100%Clean & Safe
Step 4. Begin the Transfer
Play the VHS tape in the VCR and start the recording software on your computer. The converter will transfer the analog signal to a digital file. You just need to capture the entire content of the VCR video following the guide below:
1. Launch MiniTool Video Converter and enter its main user interface (UI).
2. Switch to the Screen Record tab from the top menu.
3. There, click the center of the screen to trigger the video-recording tool.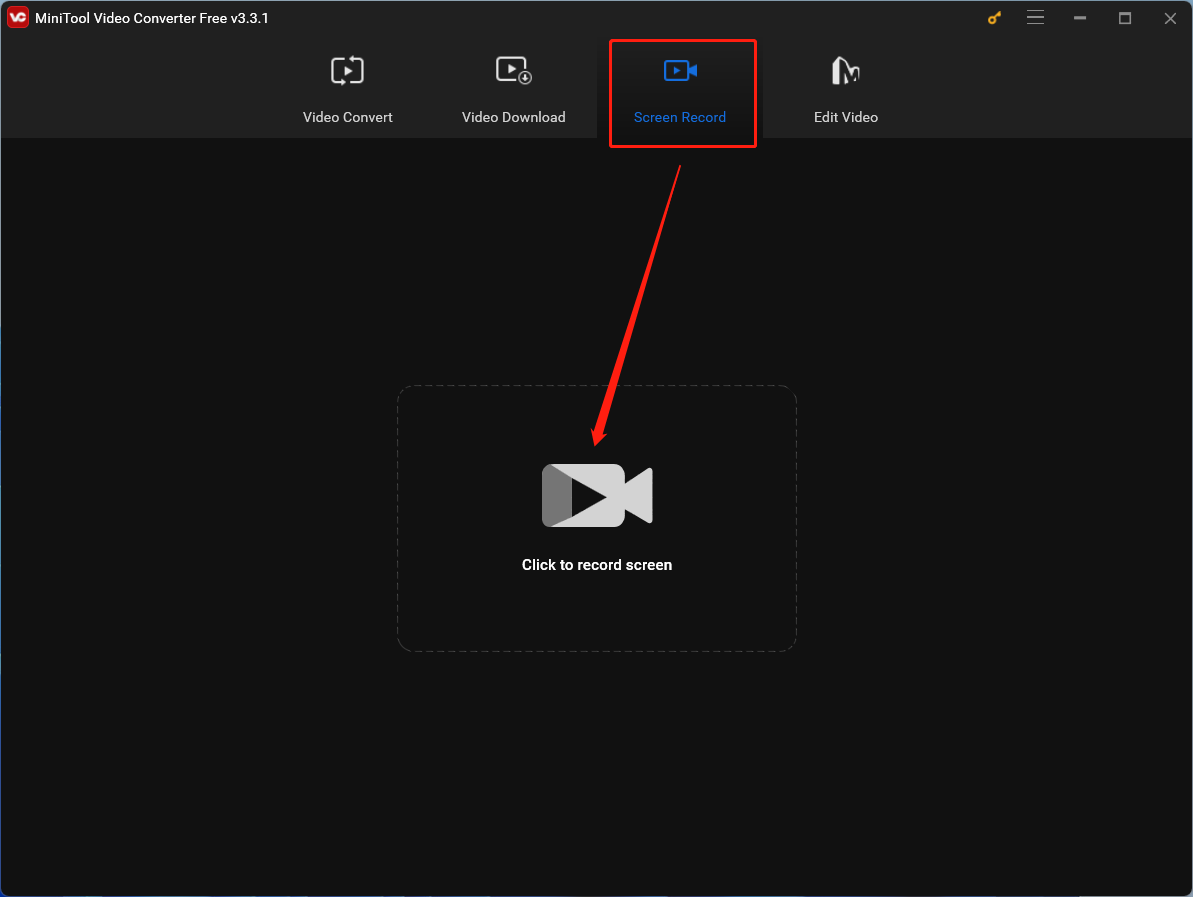 4. In MiniTool Screen Recorder, you can specify the recording area on the computer monitor and whether to record system audio and microphone or not. Here, you are recommended to play the VCR in full screen and record it at full screen. Besides, you should record the system sound and not record the microphone.

5. Click the Settings icon (gear) in the upper right to go to the recording settings page.
6. Within the Settings window, you are able to customize the save location, video format, video frame rate, video quality, mouse shape, recording duration, recording shortcuts, and so on.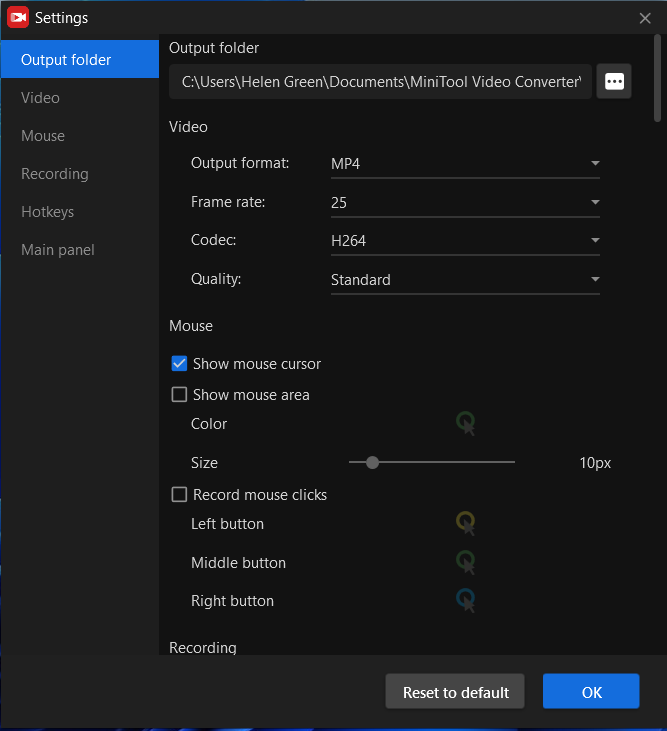 MiniTool Screen Recorder supported video formats: MP4, WMV, MKV, AVI, MOV, FLV, TS.
MiniTool Screen Recorder supported video frame rates: 30fps, 25fps, 20fps, and 15fps.
MiniTool Screen Recorder supported video codec: H264
MiniTool Screen Recorder supported video quality: standard quality or high quality.
If you know the duration of the VCR video, you can set up a recording duration a little bit longer than the VCR video duration to ensure the whole video will be recorded. Besides, you can do your other business while it is recording the video, which will be a long time process.
7. After all settings are done, click the big recording icon in the MiniTool Screen Recorder window to start the process.
8. If you have set the recording duration, it will automatically stop recording when the duration is up. If not, you can manually stop the recording by clicking the F6 key or your customized key on your computer keyboard.
9. Find the recorded video from the software or directly go to your personalized video-saving location.
Finally, you have successfully converted VCR to digital!
MiniTool Video Converter is a reliable screen recorder that successfully recorded VCR video for me, preserving my precious memories in the past!Click to Tweet
Step 5. Editing and Saving
You can edit the digital video file if needed and save it on your computer or external storage. MiniTool MovieMaker is a professional and easy-to-use video editor for common users. It can satisfy most people's needs with the below features:
Split or trim a video.
Crop a video or change its aspect ratio.
Add background music, transitions, texts, motions, filters, or animated stickers to a video.
Change the video saturation, resolution, and brightness.
Flip or rotate a video.
Speed up or slow down a video.
Reverse a video.
Change the volume of the audio in a video or fade in / fade out it.
MiniTool MovieMakerClick to Download100%Clean & Safe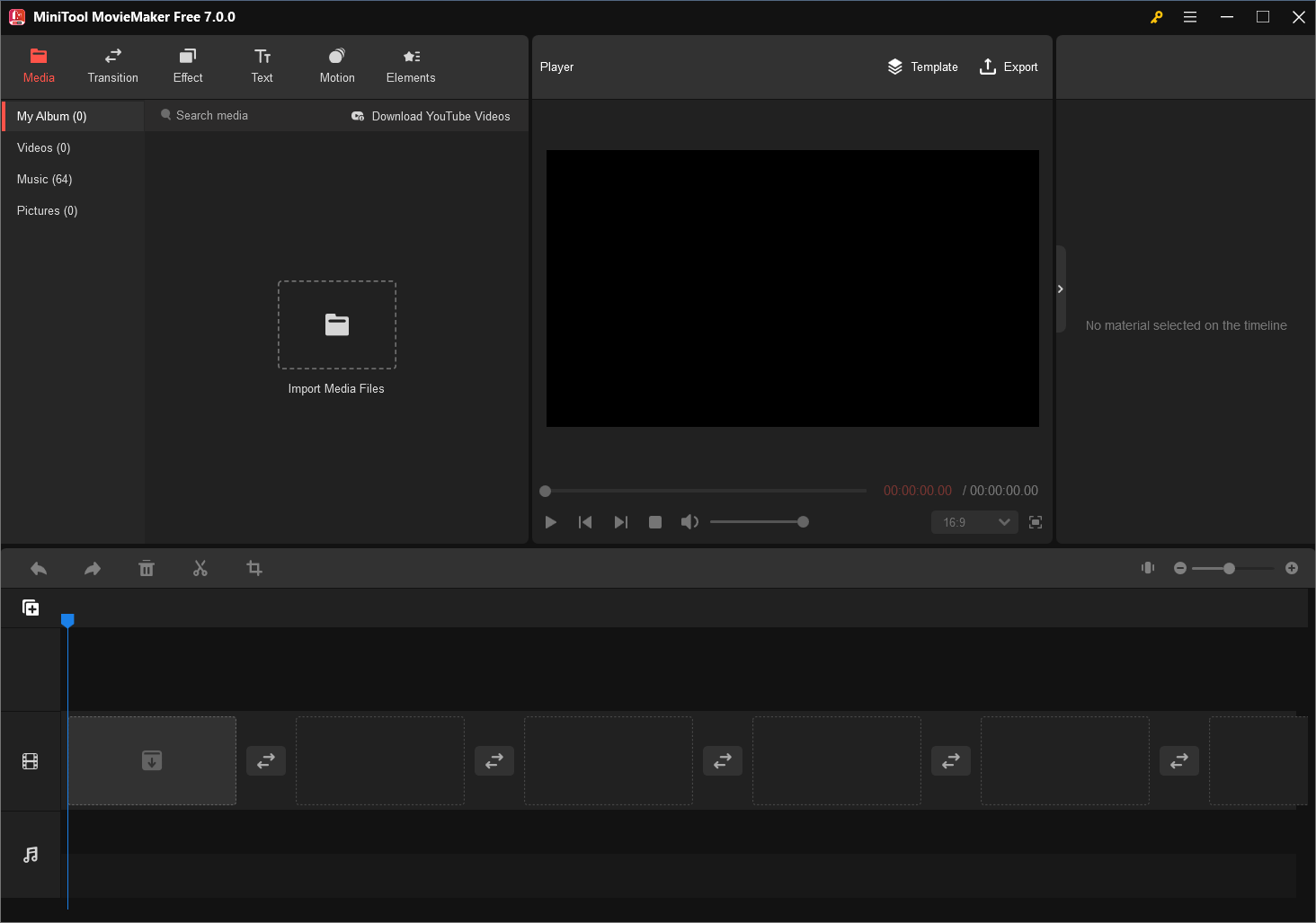 Best VCR for Digital Transfer
Now, let's delve a bit deeper into the process of converting VCR tapes to digital format. There are some important considerations to ensure a successful transfer.
1. Quality and Compatibility
The quality of your digital conversion largely depends on the quality of your VCR and the condition of your VHS tapes. It's advisable to use a VCR in good working order, as a malfunctioning VCR can negatively impact the digitization process. Additionally, consider the compatibility of your converter with the specific VCR model you're using.
2. Storage and Organization
When you digitize your VCR tapes, it's crucial to have ample storage space on your computer or external storage device. These digital files can be quite large, so make sure you have enough room to store your cherished memories.
3. Playback Speed and Monitoring
During the conversion process, monitor the playback speed of your VCR. Ensure it's consistent to avoid issues like jittery or distorted digital files. It's a good practice to periodically check the recorded content to make sure the digitization is going smoothly.
4. Editing and Enhancement
After digitizing your VCR tapes, you may want to perform some basic editing and enhancement of the digital files. This can include removing unwanted sections, improving video and audio quality, and adding captions or metadata for better organization.
5. Backups
Once you have successfully converted your VCR tapes to digital format, it's wise to create backups. Store copies on multiple devices or in the cloud to safeguard against data loss. MiniTool ShadowMaker is an excellent video backup software that can quickly make a copy of your digitalized VCR videos.
VCR with Digital Tuner
Some newer VCR models come equipped with a digital tuner, which allows you to record television broadcasts in a digital format directly to your VHS tapes. This feature can be a convenient way to have your VCR tapes in a digital format without the need for an external converter.
DVD VCR Combo Recorder with Digital Tuner
For those who want a more streamlined approach, there is a type of DVD VCR recorder with built-in digital tuner, such as the Panasonic DVD recorder VCR combo with digital tuner. These devices allow you to record TV broadcasts and VCR tapes directly to digital formats or DVDs, providing an all-in-one solution.
Professional VCR to Digital Services
If you prefer not to tackle the conversion process yourself, there are professional services available that can convert your VCR tape to digital format. They have the expertise and equipment to ensure high-quality transfers. However, this option may come at a higher cost compared to DIY methods.
Additional Knowledge
What Is VCR in Digital Marketing? In the realm of digital marketing, "VCR" is an acronym for "Viewability, Completion, and Verification Rates". It is a metric used to measure the effectiveness of video advertisements. High VCR indicates that viewers are engaging with the video content, making it a crucial KPI for digital marketers.
The Art of Preserving Memories
Converting VCR to digital is an act of preservation, ensuring that your cherished memories remain intact for future generations. It's not only a practical step to adapt to the digital age but also a labor of love to protect the moments that define our lives. The methods and tools at your disposal cater to various needs, from the DIY enthusiast to those seeking professional assistance.
As you embark on this journey of digitizing your VCR tapes, remember that it's more than just a technical process; it's a way to safeguard the laughter, the tears, and the unforgettable moments that have been captured on those aging VHS tapes. Embrace the digital era, but don't forget to honor the analog past. Each converted VCR tape is a bridge between the old and the new, ensuring that your memories continue to touch the hearts of those who come after you.
Thanks for spending time reading this long article and hope it has what you want or have solved your problem! If you have anything want to say about this post, just leave a comment below. Or if you encounter any problem while using MiniTool products including MiniTool Video Converter, MiniTool MovieMaker, and MiniTool ShadowMaker mentioned above, feel free to contact us via email [email protected].
You May Also Like