If you have a collection of VHS tapes, it's time to convert VHS to DVD to watch it on a big TV screen with your family. However, how to convert VHS to DVD? Don't worry. Here are 4 useful methods you can try. Need a professional DVD to video converter? Try MiniTool Video Converter.
VHS, also known as Video Home System, is a standard for consumer-level analog video recording on tape cassettes. How to convert VHS to DVD for backing up and better viewing? What is the best VHS to DVD converter? Continue to read and you will get the answer.
Solution 1. Use a DVD Burner
One of the most practical methods of converting VHS tapes to DVD is to transfer all the videos on your VHS tapes to your PC via an analog-to-digital video capture device and then burn these videos to a DVD using professional DVD burning software, such as Freemake Video Converter, iDVD, WinX DVD Author, etc.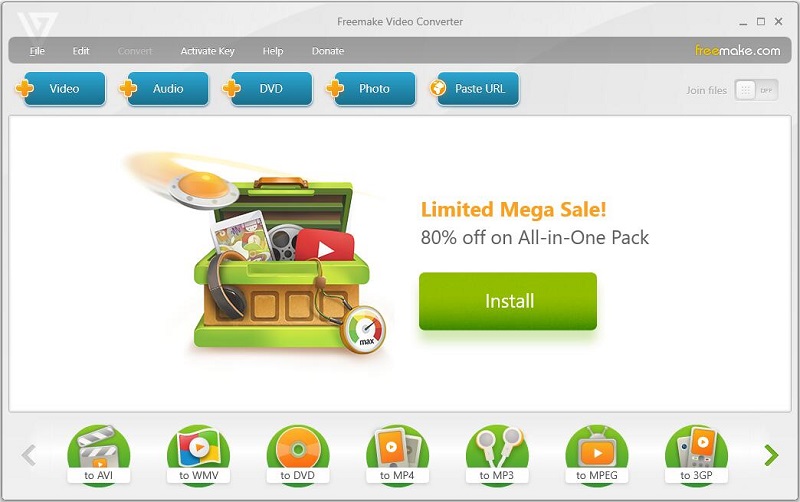 Solution 2. Use a DVD Recorder
Another method to convert your VHS tapes to DVD is by using a DVD recorder. Before that, prepare an RCA cable.
Step 1. Connect your VCR to your DVD recorder using the RCA cable.
Step 2. Insert the VHS tape that you want to convert into your VCR and insert a blank disc into your DVD recorder.
Step 3. Press the Record button on your DVD recorder and the Play button on your VCR simultaneously.
Note: The reason why you need to start the DVD burner and VCR at the same time is to ensure that you will not miss the beginning of the video played on the VCR.
Step 4. Then the videos played on your VCR will be copied to the disc in your DVD recorder.
Also read: How to Convert DVD to MP4 for Free – Solved
Solution 3. Use a DVD Recorder/VHS VCR Combination Unit
The third way to convert VHS to DVD is using a DVD recorder/VHS VCR combo with no extra connection cables required. This method is similar to solution 2 but easier than it. Funai ZV427FX4 at Walmart and DVP3345V DVD VCR Combo are recommended DVD recorder/VCR combinations.
Step 1. Insert your VHS tape and a blank disc into the unit.
Step 2. Press the Play button on the side of the VCR, and the Record button on the side of the DVD.
Step 3. Wait until all the videos on the VHS tapes are copied to the disc.
Recommended post: What Is DV & Top 6 Best Free DV Converters
Solution 4. Use a VHS to DVD Conversion Service
If you don't want to do it yourself and are willing to invest money, there are many professional services that can help you convert VHS to DVD. YesVideo is a popular option, which is provided by local retailers such as Costco, CVS, Walmart, Sam's Club, and Target.
Of course, if you are willing to pay the round-trip postage for VHS tapes, there are several great websites, like Legacy Box, that provide the same VHS to DVD conversion service at a more affordable price.
Bottom Line
Have you mastered how to convert VHS to DVD after reviewing this guide? Hope these methods can help you solve your problem. If you have any other effective ways to transfer VHS to DVD, please share them in the comments section below.