What Is UNDF Format?
VLC is a free and open-source media player, and most people use VLC as the default player to open video or audio files because it supports most of media file formats.
However, sometimes you may receive an error message that says "No suitable decoder module: VLC does not support the audio or video format "undf". Unfortunately, there is no way for you to fix this".
UNDF refers to an underdefined file format and this message means that VLC Media Player can't recognize this file so it fails to play it.
"VLC does not support undf" error might be caused by different reasons like the codec of this file is not supported by VLC. When you meet this problem, try the following 3 possible methods to fix it.
How to Fix VLC Does Not Support UNDF Error
Way 1. Check the Media File
The first solution to VLC does not support the audio or video format "undf" error is to check if your media file is incompletely downloaded or damaged. If your file is damaged, try to repair it.
Actually, VLC can play partially downloaded videos. If you meet this error VLC does not support the audio or video format "undf" when you use VLC to preview incomplete media files, try the following ways.
Way 2. Update VLC Media Player
If you run an older version of VLC, this may cause some issues like VLC not supporting UNDF format error. Updating is always a useful way to fix bugs or issues. You can also update VLC to the latest version to solve this error.
To update VLC, just open it and click Help in the top menu bar and select Check for Updates…. Then, follow the onscreen instructions to update VLC.
Alternatively, go to the VLC official website to download the latest version.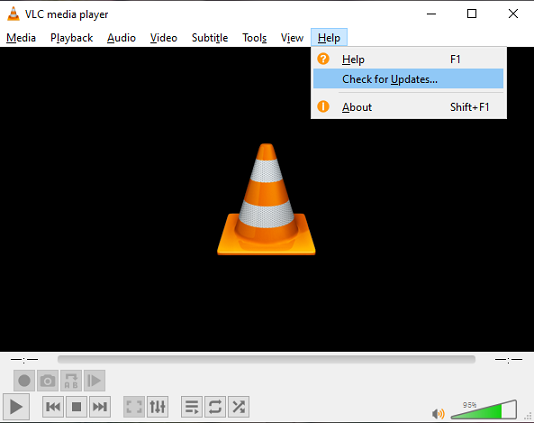 Way 3. Install Necessary Codecs
VLC can play most media files with its own plugins, but it can't handle some media files anyway.
As we mentioned above, if VLC does not support the codec of your media file, it is unable to open it properly. That's why VLC does not support undf.
To fix this error, you can try to install the necessary codec. You can download and install Combined Community Codec Pack. Alternatively, install K-Lite Codec Pack on PC and use MPC-HC to open your media file.
Best Free Video Converter for Windows 11/10
MiniTool Video Converter is a free video and audio converter for Windows 11/10. It supports a wide variety of video and audio formats. You can use it to perform various conversion tasks between video and audio.
MiniTool Video ConverterClick to Download100%Clean & Safe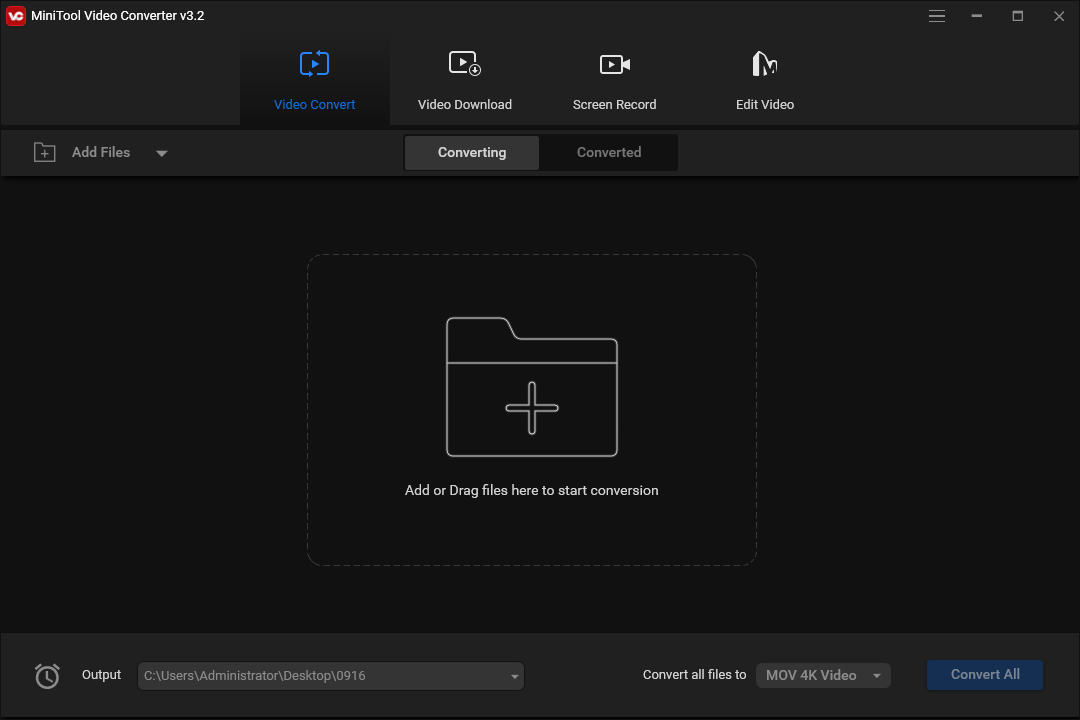 MiniTool Video Converter is free to use and it allows you to convert up to 5 files simultaneously.
What's more, you can use MiniTool Video Converter to record your computer screen for free and without watermarks.
Conclusion
Hope the above ways can fix the VLC not supporting UNDF format error. If you'd like to share other solutions with us, please leave your tricks in the comments area.