This article analysed by MiniTool Software Ltd. mainly shows you different methods for fixing the "Firefox your browser does not recognize any of the video formats available" error. Just read the below content for more details!
If you are suffering from the "your browser does not currently recognize any of the video formats available" problem while trying to play a video from YouTube, Vimeo, etc. on Firefox, Chrome, Internet Explorer (IE), and so on browsers, you can take advantage of one of the following solutions to deal with it.
#1 Reload, Reopen, or Restart
First of all, the easiest method to try to fix the issues is to try again. You can reload the target video; relaunch the web browser and reopen the video; restart your computer, reopen the browser, and reload the video again.
In a few cases, you may need to reconnect to the Internet connection to make sure that there is no network-related problem that may fail the video watching.
#2 Disable Add-ons
If you are using extensions on your Firefox browser such as YouTube Flash Player or YouTube Flash Video Player, they can make Firefox use flash instead of HTML5 to stream videos, which may cause the "your browser does not currently recognize any of the video formats available Firefox" error.
Open Firefox, click the menu button (hamburger/three horizontal lines) on the top right and choose Add-ons and themes > Extensions.
There, find the YouTube HTML5 Player extension and click the Remove button.
Delete the Switch to Flash Player plugin use the same way.
Restart Firefox and try to play the video again.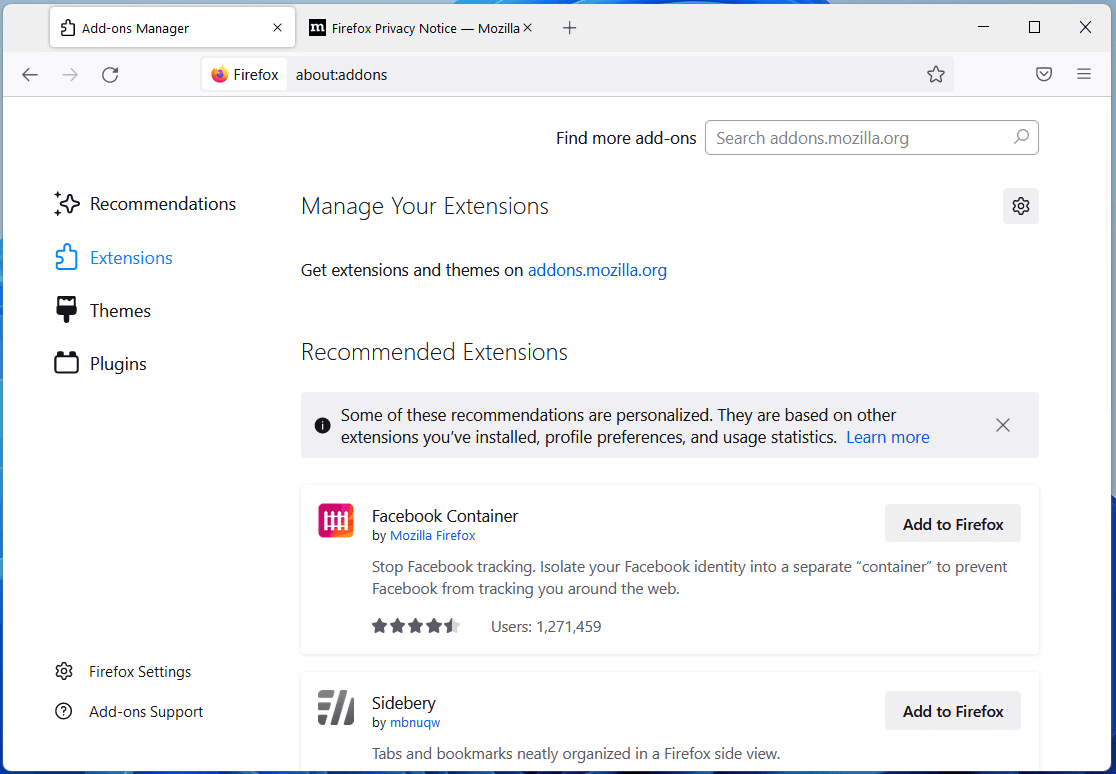 You may also need to uninstall your other Flash-related applications that are installed on your computer.
#3 Open Firefox in Safe Mode
In safe mode, all browser extensions, themes, and custom settings are disabled. So, you can try to view the target video with the browser running in safe mode to see whether the error message appears or not.
In Firefox, navigate to Menu > Help > Troubleshoot Mode… and confirm to click the Restart button. Then, your browser will restart into safe mode. At that time, you can try to play the video again. If possible, you are recommended to remove or disable all your add-ons to handle the above problem.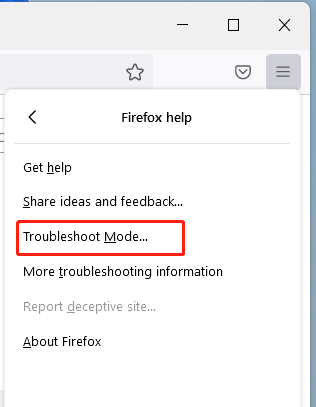 #4 Active the Media.mediasource.enabled Setting
If there are media sources disabled in the configuration of Mozilla Firefox (which should be enabled by default), you can also receive the "your browser does not recognize any of the video formats available Firefox" warning message. If so, just follow the below steps to correct the error.
1. In Firefox, input about:config in the search row and press Enter key on your keyboard.
2. Then, a warning message will appear. Just click Accept the Risk and Continue to enter the configuration page.
3. Type the following entries into the search bar one by one and make sure all of them are set to true. If any one of them is set to false, just double-click on it or click on the Toggle icon to turn it to true.
media.mediasource.enabled
media.mediasource.webm.enabled
media.mediasource.mp4.enabled
4. Restart Firefox.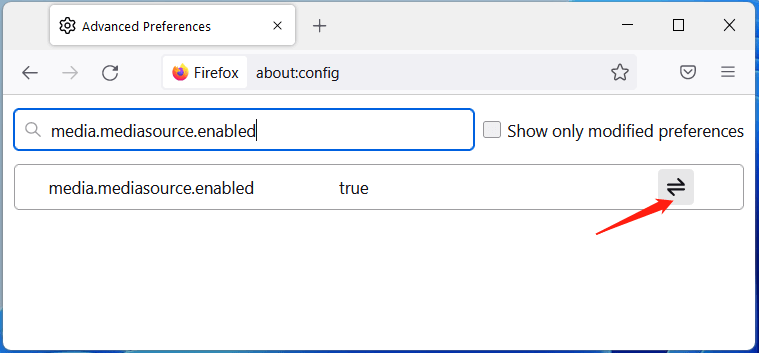 #5 Update Firefox
If you are running an old version of Firefox, you may get that video formats are not recognized error. To fix this, just let your browser be up-to-date with this instruction.
Go to Menu > Settings in Firefox.
In the General tab, scroll down to find the Firefox Updates section.
It is suggested that you choose Automatically install updates (recommended).
Click the Check for updates button to get any available updates.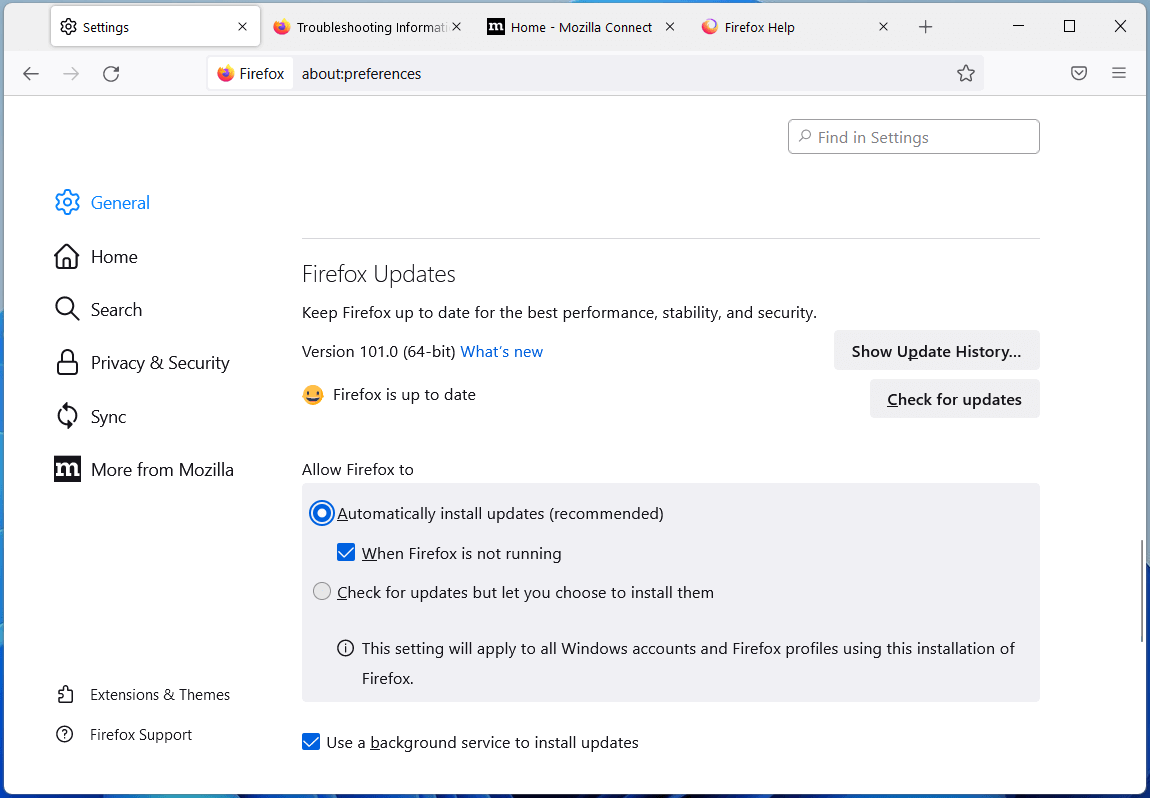 Besides, you can also update Firefox from Menu > Help > About Firefox. Or, directly download the newest version of Firefox from its official website and install it on your PC.
#6 Reset Firefox
If none of the above methods can help with your situation, you can try this fix – to reset your Firefox browser. You need to first try to reset the browser to its original default settings. If it still does not work, then you have to reinstall the app.
To reset Firefox:
Launch the browser.
Unfold the Menu and select Help > More troubleshooting information.
On the next page, click the Refresh Firefox…
Click Refresh Firefox in the new window. Then, it will remove your extensions and customizations. Yet, your bookmarks and passwords will keep.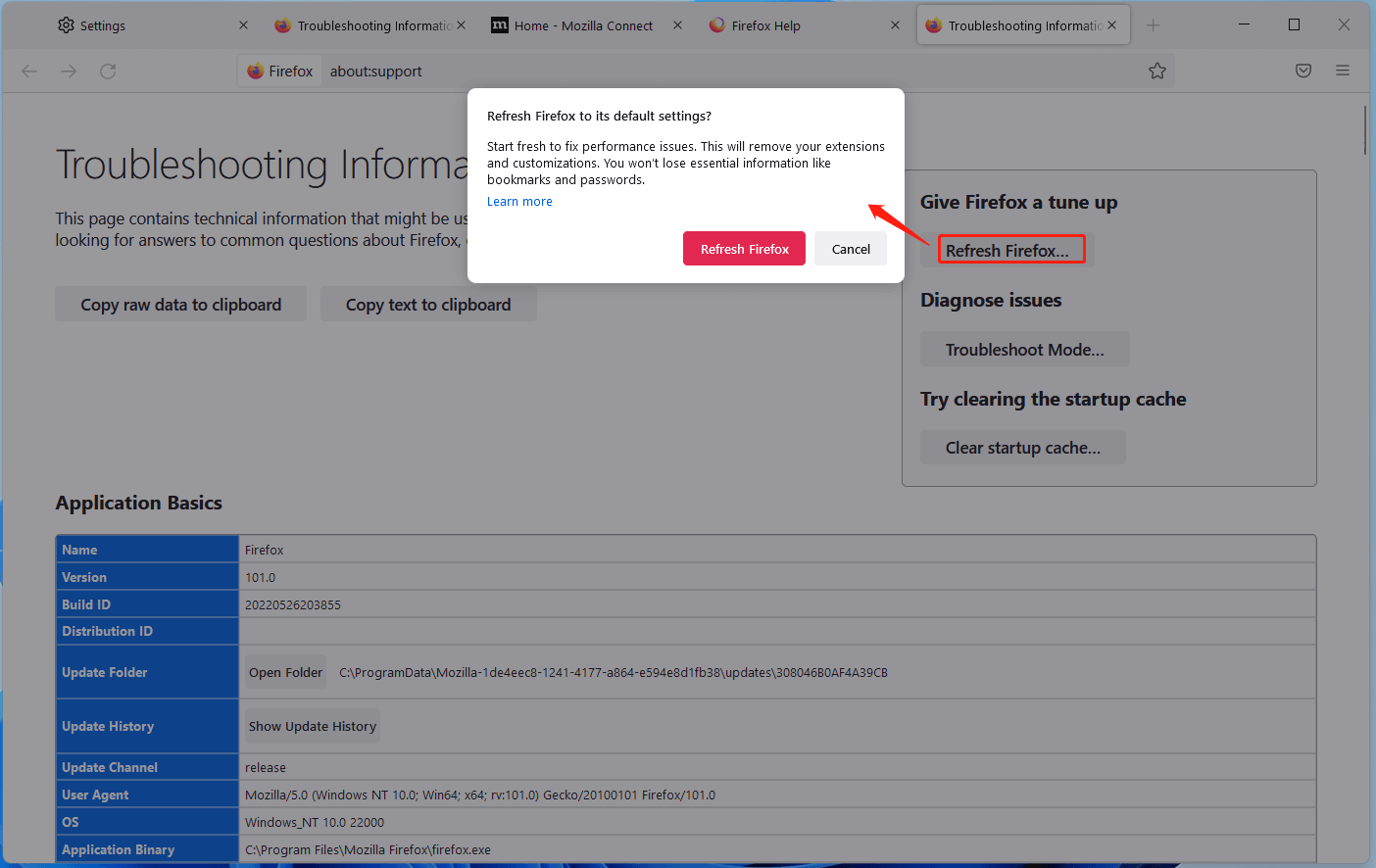 Moreover, you may need to clear the startup cache of Firefox. To do that, just click the Clear Startup cache… on the above screen.
#7 Reinstall Firefox
If none of the above methods can deal with the "your browser does not currently recognize any of the video formats available on youtube and Firefox" problem, the last resort you can try is to reinstall the browser. It is better to go to the official site of Firefox, download its latest version, and install it on your device. before doing that, completely uninstall your current browser from your machine.
Conclusion
In a nutshell, you can try to fix the "Firefox your browser does not currently recognize any of the video formats available" error with one or more of the above solutions. If unfortunately, your problem still exists, you can rely on other website browsers like Chrome, Internet Explorer, Microsoft Edge, Opera, etc.
Videos/Audio/Photos Management Tools Recommended
These applications are completely compatible with Windows 11/10/8.1/8/7.
MiniTool MovieMaker
An easy-to-use video editing software without watermarks and limits. The embedded templates enable you to quickly make personal slideshows and share them with your friends!
MiniTool uTube Downloader
Free download YouTube videos, audio, and subtitles without ads or bundles. It can operate multiple tasks simultaneously at a high speed and supports multiple file formats.
MiniTool Video Converter
Quickly convert videos and audio from one file format to another to apply to more devices. It supports 1000+ popular output formats and batch conversion. Besides, it can also record PC screens without any watermark.
Related articles: