You may have heard of the MOD file? What is a MOD file? It is a video file format used in camcorders from JVC, Panasonic, and Canon. How to play MOD files on your devices? How to convert MOD to MP4? Just check this post to find answers. Want a free video converter? Try MiniTool Video Converter.
What Is a MOD File?
MOD is a video file format created by Panasonic and JVC to store video recordings with digital camcorders. And many camcorders record video in the MOD file format. The MOD file format is similar to the MPG file format. In fact, MOD files are standard MPEG-2 video files. Generally, MOD files contain standard definition videos with a maximum resolution of 480i or 576i.
How to Play MOD Files?
As mentioned above, MOD is standard MPEG-2 video file. Thus, any program that supports MPEG-2 video can open MOD files with ease. Also, you can rename the MOD file. Just change a .MOD file extension to .MPG, like movie.MOD to movie.MPG. After that, you'll find these files will be compatible with DVD players.
Note: If you cannot see the file extension, open Windows Explorer, go to the location that stores the MOD file. Then click View, and tick File name extensions box.
How to play MOD files? VLC is highly recommended here. As a versatile and cross-platform media player, VLC can play files, discs, webcams, devices, and streams. And it has no ads, no spyware, and no user tracking. To open MOD files with VLC, select the Media > Open File and browse for your MOD file, and click Open.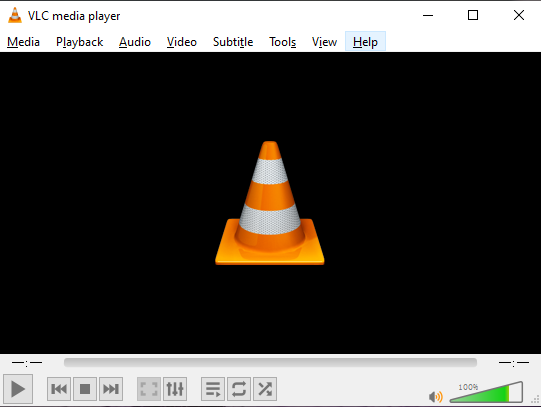 How to Convert MOD to MP4?
How to convert MOD to MP4? You can try the following solutions.
#Format Factory
Format Factory is a free multimedia converter that can convert video, audio, and picture files. It also can rip DVDs and CDs to other file formats, as well as creating .iso images. As a video converter, it allows you to import various files like MP4, MKV, GIF, MTS, JVC MPEG Mod files, DHAV files, TS files, QSV files, and more, and it also lets you convert them to different formats like MP4, MKV, FLV, SWF, VOB, MPG, and more.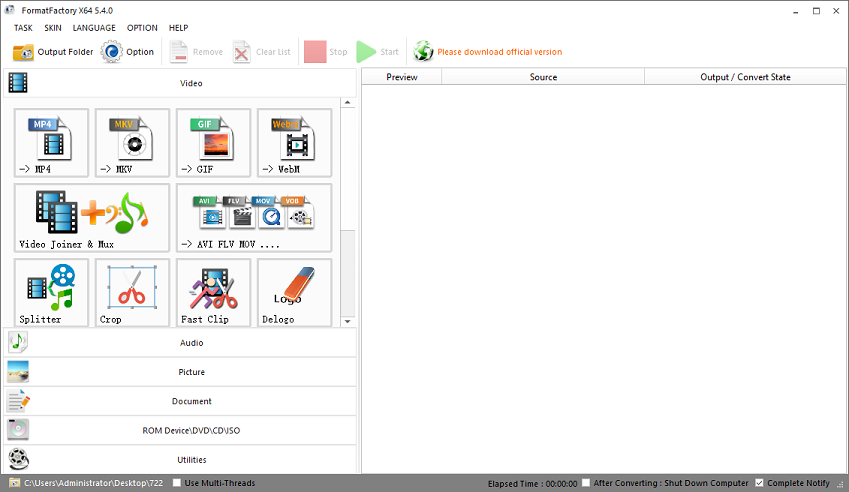 How to convert MOD to MP4 with Format Factory?
Open Format Factory, click the MP4 box under the Video
Click the Add Files to browse for the MOD file, then choose an output folder, click OK.
Tap the Start button to convert MOD to MP4.
#CloudConvert
CloudConvert is a powerful online file converter that supports more than 200 formats. If you want to convert MOD to MP4 online, it is also a good option. And it also offers options to control video resolution, quality, and file size. Here's how it works.
Go to the CloudConvert website, click the Select File to upload your MOD file.
Then choose MP4 as the output format, and click on Convert.
After the conversion is done, download the MP4 file.
In addition to CloudConvert, you can also try other online MOD to MP4 converters, such as Zamzar, Convertio, etc.
Conclusion
This post gives you a brief about MOD files and tell you how to open and convert MOD files. If needed, you can try the above methods.