Both ALAC and FLAC are popular audio formats, but they are different. You can get the information on ALAC vs FLAC. Besides, this post from MiniTool provides some ALAC to FLAC converters for you. Now, keep on your reading.
Most websites with high-resolution music provide you with ALAC and FLAC. ALAC is a lossless alternative to FLAC designed by Apple. You may wonder about the difference between FLAC and ALAC. Then, the following content is about ALAC vs FLAC.
First, let's see the basic information about ALAC and MP3.
What Is ALAC
ALAC is an audio coding format, which is developed by Apple Inc. and used for lossless data compression of digital music. The file extension used for ALAC is .m4a. ALAC supports up to 8 audio channels at 16, 20, 24, and 32-bit depth, with a maximum sampling rate of 384kHz.
One of the biggest features of the ALAC format is compatible with Apple's most popular portable music player. When compressing files in the ALAC format, you will never lose any original data. Just like using zip compression to compress text files,
What Is FLAC
FLAC, is an audio coding format for lossless compression of digital audio. It is also the name of the free software project producing the FLAC tools. It is very similar to MP3 files that are easier to recognize, but is compressed into a smaller file size without any quality loss or original audio data, thus making it "lossless".
FLAC is a musical file format that offers bit-perfect copies of CDs but at half the size. It is compatible with many phones, portable music players including the PonoPlayer and hi-fi components.
ALAC VS FLAC
Now, let's see information on Apple lossless vs FLAC from different aspects.
ALAC VS FLAC: File Extension
ALAC is also known as Apple Lossless Audio Codec. The file extension of ALAC is .alac or .m4a. The full name of FLAC is Free Lossless Audio Codec. The file extension of it is .flac.
ALAC VS FLAC: Quality
First, I will introduce FLAC vs ALAC quality. Both ALAC and FLAC are lossless, so neither has the quality loss. They have the same sound quality at the same sampling rate and bit width.
ALAC VS FLAC: File Size
The next aspect of ALAC vs FLAC is file size. ALAC files are usually about 5-12% smaller than FLAC. FLAC files for "CD quality" stereo audio run about 5 MB per minute. FLAC can be configured to weigh file size and speed.
Related article: Compress Video File Sizes on Windows/Mac/Android/iOS
ALAC VS FLAC: Compatibility
Then, let's see ALAC vs FLAC compatibility. Since ALAC files are created by Apple, they can be opened at any time via iTunes and all iDevices such as iPhone or iPod. If you want to open ALAC files on your PC, there may be an application that can open the files at any time, but you will most likely need to download other programs to play them.
Since Apple created ALAC file types that can be run through programs such as iTunes, it does not easily support FLAC, and these files cannot be played in iTunes.
ALAC VS FLAC: How to Get
You can get ALAC files by ripping the CD you purchased in iTunes. You can also purchase ALAC. There are two choices: HD Tracks and Society of Sound. As for FLAC, you can rip the CD in Bluesound Vault to get the FLAC files. Besides, you can purchase the FLAC files in Merge Records and Beggars Group.
ALAC VS FLAC: Which One Is Better
Just now, you have known the difference between FLAC and ALAC. Now, you may wonder FLAC vs ALAC: which one is better?
Both file formats take up a small amount of space on hard drives or personal storage devices, they both compress audio files into smaller formats without loss of quality, and both file formats can contain high-quality HD music on any speaker.
Actually, you can choose FLAC or ALAC based on your needs. If you are a big fan of Apple products and use the iPhone or iTunes to listen to music, the ALAC file format is the best choice. If you use a PC, you may find that FLAC audio files are more suitable for you, and there is already a program on your computer that can play these files.
Here is all the information on ALAC vs FLAC. You can share this post on Twitter to let more people know.Click to Tweet
Convert FLAC to ALAC
Since iTunes doesn't support FLAC, you need to convert FLAC to ALAC if you want to play it on iTunes. Then, I will introduce several free FLAC to ALAC converters for you.
Convert FLAC to ALAC on Windows
Format Factory
You can also use Format Factory. It is a multimedia file conversion tool that supports converting video, audio, picture, document format to others for free. It supports you converting any video format to OGG/MP3/WMA/AAC/WAV/AMR. It can also be used to edit the media file or reduce the file size to save disk space before you begin to convert FLAC to ALAC.
Step 1: Download Format Factory from its official website and install it on your computer. Then, launch it to get its main interface.
Step 2: Click Audio and scroll down the list to find M4A. Then, click it to continue.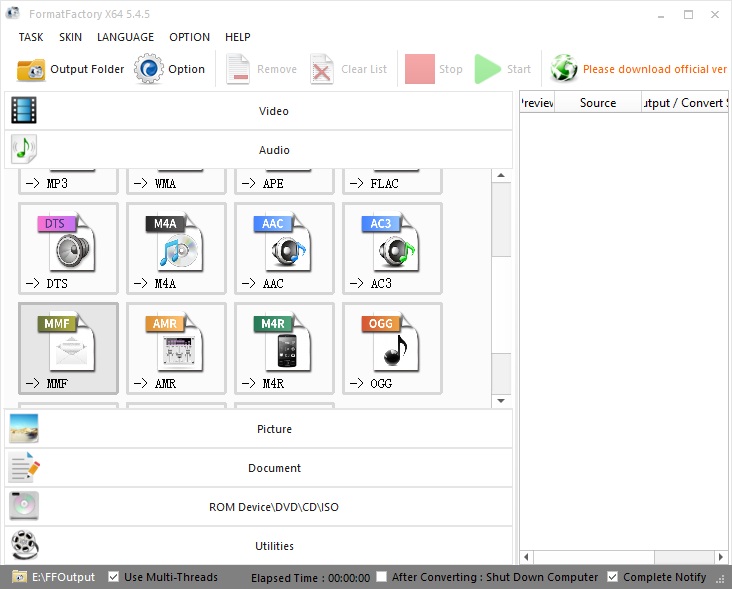 Step 3: Choose Add File to add your FLAC video file. You can click the Output Setting button to change the audio quality. After that, click the OK button to get started.
Step 4: Then, click the Start button to convert FLAC to ALAC.
Main Features
It supports most of the multimedia formats.
It can reduce the size of the file.
It can help you repair the damaged video files.
It's only available for Windows.
Convert FLAC to ALAC on Mac
If you are a Mac user, you can use Movavi Video Convert to convert FLAC to ALAC.
Movavi Video Converter is also a multifunctional program. It supports video format conversions and video editing. As for its video conversion feature, it can convert video files to more than 180 formats. However, you can only convert half of the video with the trial edition of this software. You can still download the trial edition to have a try.
Step 1: Download and install this software on your Mac.
Step 2: Click the Add Media button and click Add Audio. Then, select the FLAC files that you want to convert.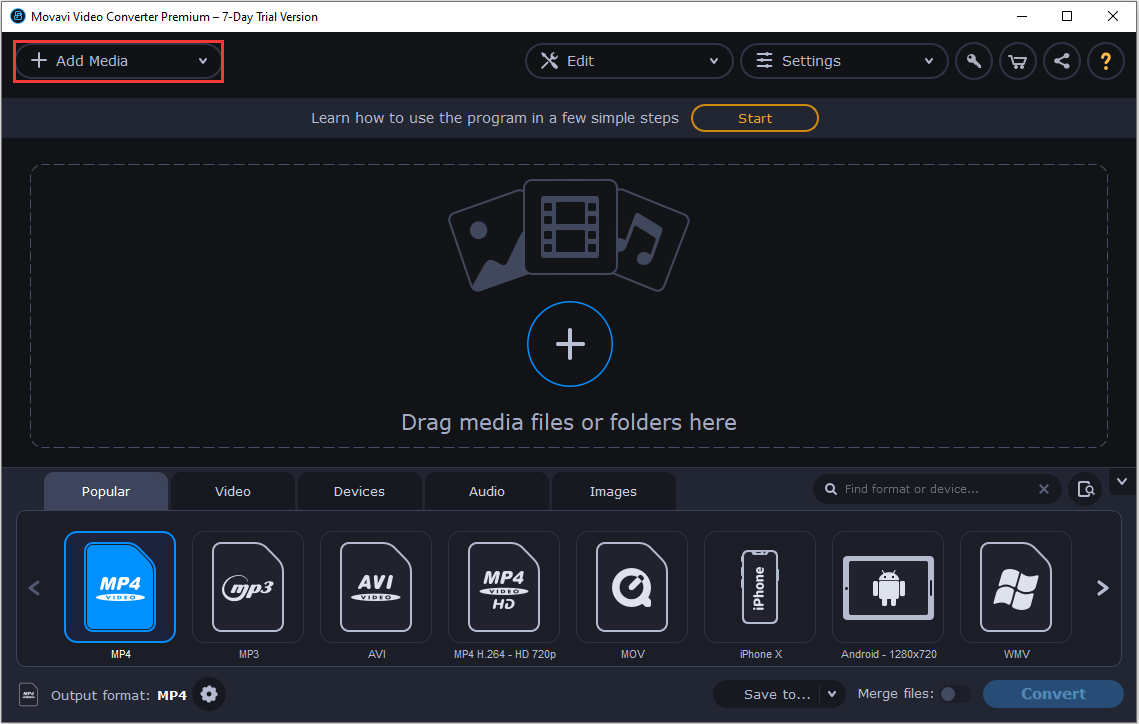 Step 3: Click Audio. Then, select Apple Audio and choose M4A Lossless.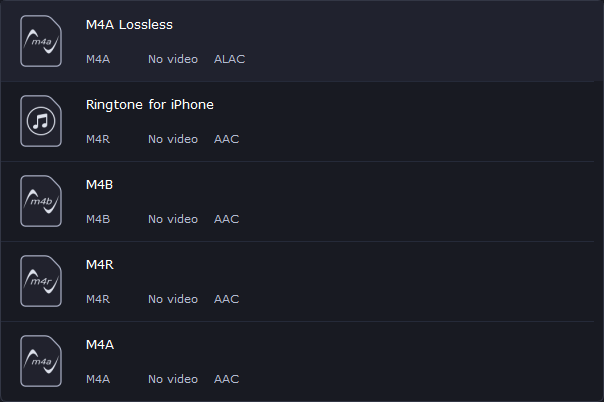 Step 4: At last, click the Convert button to start the conversion process
Main Features:
Convert video, audio, DVDs, and image files.
Enjoy lightning-fast conversion without quality loss.
Improve quality, adjust sound, trim and join files before converting.
Save video and audio clips for easy mobile access.
Convert FLAC to ALAC Online
If you don't want to install any software, you can convert FLAC to ALAC online.
It is recommended to use FreeConvert.com to do that. You can find several tools such as video compressor, and video trimmer on this website. What's more, you can upload your files from the local computer, Dropbox, Google Drive, or by entering the URL.
Here is a guide on how to use this tool to convert FLAC to ALAC.
Step 1: Go to the FreeConvert.com official website.
Step 2: Click Choose Files and then select the FLAC file from your computer.
Step 3: Then, select ALAC as the target output video format and then click the Convert To ALAC button to start the converting process.
Step 4: When the process finishes, you need to click the Download button to download the audio to your PC.
Main Features
It supports you to convert files up to 1GB.
It supports converting up to 20 files at once.
It supports you to convert image, video, document, music, unit, and ebook.
It supports editing the output audio files.
Recccomendation: MiniTool Video Converter
MiniTool Video Converter is a recommended converter for you. It is a comprehensive file converter, which not only allows you to accomplish your various video/audio conversion tasks but also enables you to download videos, audio tracks, playlists as well as subtitles from YouTube.
Although MiniTool Video Converter doesn't support converting FLAC to ALAC now, you can use this tool to finish other conversion tasks such as MTS to MP4, OGG to WAV, MKV to MP3, etc. Now, you can click the following download button to get this converter to convert your other file formats.
MiniTool Video ConverterClick to Download100%Clean & Safe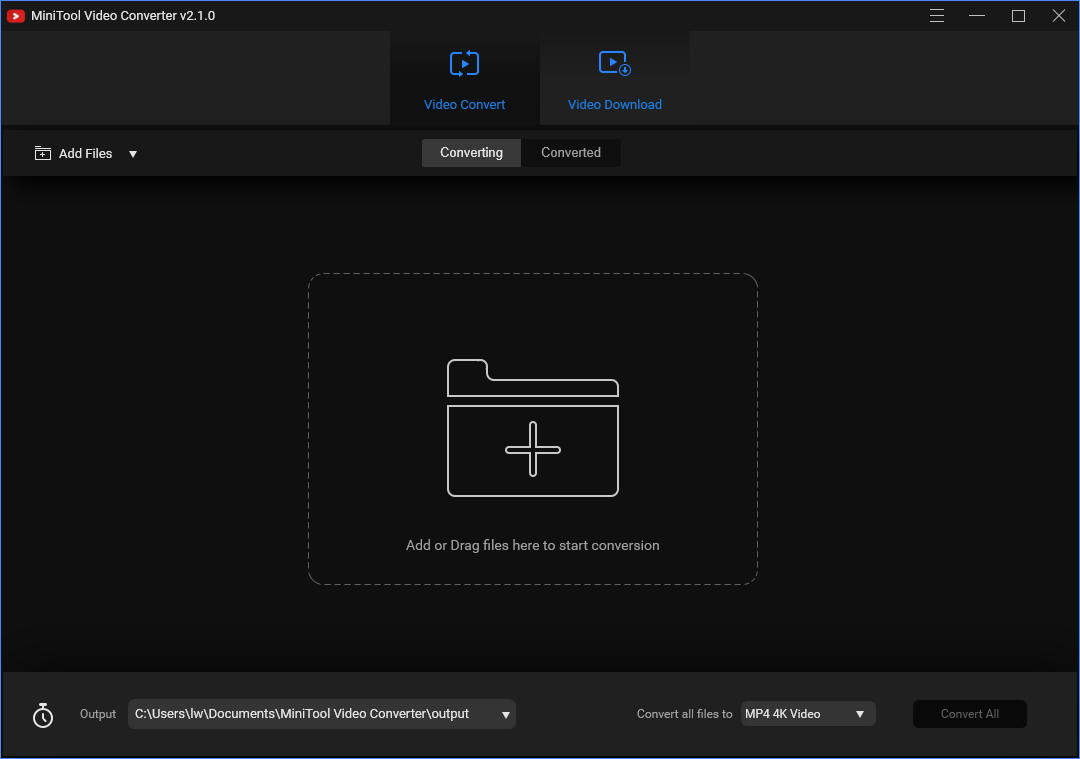 Main Features
100% free, no bundles, no ads, and no watermarks.
Support 1000+ conversions between videos and audio formats.
Optional output format and fast conversion speed.
Make video and audio files compatible with mobile devices.
Bottom Line
ALAC vs FLAC: what's the difference between them? Choose ALAC or FLAC? How to convert these two formats to each other? After reading this post, you know a lot of information. Just choose a proper video format based on your actual needs.
If you have any idea of ALAC vs FLAC, please let us know by leaving it in the comment part or contacting [email protected].
ALAC VS FLAC FAQ
How do I convert Apple lossless to MP3?
You can use MiniTool Video Converter to convert Apple Lossless to MP3.
Click Add Files to add the Apple lossless file.
Under the Target section, edit the output file name and select the output destination.
Then, you need to choose MP3 as the output format. At last, click Convert.
What is the highest quality audio format?
How do I convert M4A to MP3 without iTunes?