What is FLAC audio format? What is WAV? Which one has better quality? What is the difference between FLAC and WAV? And do you know how to convert FLAC to WAV or WAV to FLAC? In this post, MiniTool has offered you all the answers to these questions. Read the guide on FLAC vs WAV.
The audio file format is used to store digital audio data on the computer system. And there are three types of audio file formats: uncompressed audio formats (WAV), formats with lossless compression (FLAC), and formats with lossy compression (MP3).
FLAC and WAV are both very popular audio file formats, then you may want to know the difference between FLAC and WAV. This post is mainly talking about WAV vs FLAC and you can also know how to convert FLAC to WAV or WAV to FLAC.
Related post: Top 8 Best & Free FLAC to MP3 Converters
What Is FLAC?
First of all, what is FLAC? It is short for Free Lossless Audio Codec, which is a digital audio format with lossless compression. Digital audio compressed by the FLAC algorithm can usually be reduced to 50% to 70% of its original size and decompressed to the same copy of the original audio data.
FLAC is lossless, which means it is very suitable for transcoding. What's more, it is suitable as an archive format for CDs and other media owners who wish to retain their audio collection. If the original media are lost, damaged, or worn out, you can use a copy of the FLAC audio track to ensure that an accurate copy of the original data can be recovered at any time.
As a musical file format, FLAC can provide a perfect copy of the CD, but the size is only half. In addition, you can play FLAC file formats on Android, iOS, Windows, Mac, portable devices, as well as Hi-fi.
What Is WAV?
What is a WAV file? It is the abbreviation of Waveform Audio File Format and can be written as WAVE, which is also an audio file format standard. The WAV file format is developed by IBM and Microsoft, which is used to store an audio bitstream on computers.
The WAV file format uses containers to contain audio in raw and usually uncompressed "chunks" using the Resource Interchange File Format (RIFF). This is a common method used by Windows to store audio and video files (such as AVI), but it can also be used for arbitrary data.
Since WAV files are uncompressed and lossless audio, they take up a lot of space, about 10 MB per minute, and the maximum file size is 4 GB. Therefore, they are mainly used in the professional music recording industry to maintain the highest audio quality.
Because WAV files are widely used, many programs can open them on different platforms - Windows Media Player, Winamp, iTunes, VLC, and QuickTime.
Related post: 4 Methods to Fix Windows Media Player Not Working on Windows 10
FLAC vs WAV: What Is the Difference Between Them?
What is a FLAC file and what is WAV? The above parts have given you detailed information about these questions. Now you can get the information about FLAC vs WAV from 5 aspects.
FLAC VS WAV: Lossy and Lossless
Lossy audio files lose quality when compressed or converted from one form to another. On the other hand, lossless refers to those audio formats that have a negligible quality loss after compression or conversion to other formats. Since both FLAC and WAV are lossless, there is no difference when talking about this aspect.
FLAC VS WAV: Compressed and Uncompressed
When talking about FLAC vs WAV, one standard you can distinguish them is that whether the audio file format is compressed. FLAC is a compressed audio file format. Although the FLAC file is small, it can still provide excellent audio quality because of its low bit depth and sampling rate.
On the contrary, WAV is completely uncompressed. This indicates that the audio file format is in its raw or natural format. Unless the listener or producer wants to replace its size file, there is no need to compress it at all. But WAV usually comes with large audio files, which can be troublesome.
In this sense, FLAC is usually smaller, with excellent lossless compression, and does not reduce any quality. In contrast, WAV has no compression, which makes it larger but neater - it will not remove any sound.
FLAC VS WAV: Sample Rate and Bit Depth
Another thing you need to know about FLAC vs WAV is their sample rates and bit depths. You need to know the concepts of sample rate and bit depth to understand how the audio format works. The sampling rate and bit depth tell you the accuracy of the digitally recorded sound.
For instance, bit depth represents the number of bits per second that an audio file can reproduce. Therefore, if it has 24 bits, then 24 bits of information will be used. However, it can even reach 32 bits for better quality, while the lowest can reach 8 bits. The more digits in the audio file, the higher the audio quality.
About the sampling rate, expressed in hertz or kilohertz, it refers to the speed at which an audio file can be read or "sampled". This means that high-speed audio software can read files and play sounds. You will find that the frequency range of audio files is 44.1 kHz (44.100 kHz) to 192 kHz (192.000 kHz). The higher the sampling rate of the audio file, the clearer the sound, and the higher the accuracy.
The bit depth and sample rate numbers of FLAC and WAV are very similar. But WAV is the highest of the two. This is because it is completely uncompressed, which means you will see a natural or raw sound form.
But for FLAC, you may lose some sample rates. However, this rarely happens because FLAC will eventually become smaller due to compression, but this compression will not eliminate any quality.
FLAC VS WAV: Usage (Free and Open Source)
In terms of usage, since FLAC is an open-source type file, anyone can adjust and play it, so it can be widely used for free. This means that the FLAC file is not only smaller but also easier to adjust. If you are a fan or someone who knows what you are doing, then having a FLAC audio file may be your best choice.
Speaking of WAV, you don't get the same free adjustment feature. As a Microsoft patent, WAV is often difficult to adjust and use. However, its uncompressed and untouched audio quality still makes it satisfactory.
FLAC VS WAV: Storage
When speaking of FLAC vs WAV, you may find that FLAC takes up less space due to compression. WAV will take up more space on your device and it will take longer to transfer and download between devices.
Related post: How to Transfer Files from PC to PC? 5 Useful Methods Are Here!
FLAC VS WAV: Compatibility
When talking about FLAC vs WAV, you may also want to know the compatibility of FLAC and WAV. As for WAV, it is more compatible than FLAC in that it comes directly from Microsoft and was one of the earliest computer sound files in history.
What's more, FLAC may not work as well as WAV in some systems but its compatibility has been growing over time.
FLAC vs WAV: Which One to Choose?
After you have got some information about FLAC vs WAV, then you may want to know which one you should choose. This part will list the advantages and disadvantages of FLAC and WAV, then you can find the answer.
Pros and Cons of FLAC
Pros
Excellent audio quality.
Open source and easy to use.
Better compression and smaller files.
Highly compatible with modern players.
Cons
Limited bit depth and sampling rate.
Not compatible with some devices.
Pros and Cons of WAV
Pros
Compatible with almost all media players.
Insufficient compression will produce lossless audio.
Edit and adjust audio easily.
Unlimited bit depth and sampling rate.
Cons
Large file size.
Not open-source or easy to use.
FLAC vs WAV: which one should you choose? If you need a small audio file, then FLAC is your best choice. However, WAV performs better in terms of compatibility and may have better sound quality in some cases. Therefore, you should choose WAV if you want high sound quality.
How to Convert FLAC to WAV or WAV to FLAC?
If you have files in FLAC file format and want to convert it to WAV or vice versa, then you can find two useful online converters to perform the conversions. All the converters listed below can convert FLAC to WAV and WAV to FLAC.
1. Convertio
Convertio is a good choice for you to convert FLAC to WAV or WAV to FLAC. It is a free online converter, so there is no need to download any software. Besides, there are multiple useful tools on this website such as MP3 cutter, slideshow maker, and so on.

Main Features
It completes the conversions very quickly.
You can upload files from your local computer, Google Drive, and Dropbox or by entering the URL.
It supports more than 25,600 different conversions among more than 300 different file formats.
It will delete your uploaded and converted files automatically after 24 hours.
2. Zamzar
Another online converter that you can use is Zamzar. It is also free to use and it enables you to convert documents, images, videos, audios, and so on.

Main Features
It supports 6 languages.
It is suitable for any operating system.
It aims to finish the conversions in under 10 minutes.
Recommended Converter - MiniTool Video Converter
There is a free and powerful converter – MiniTool Video Converter that you can use to perform other audio or video conversions. This converter allows you to perform conversions offline. And you can also download videos and audios from YouTube with this app.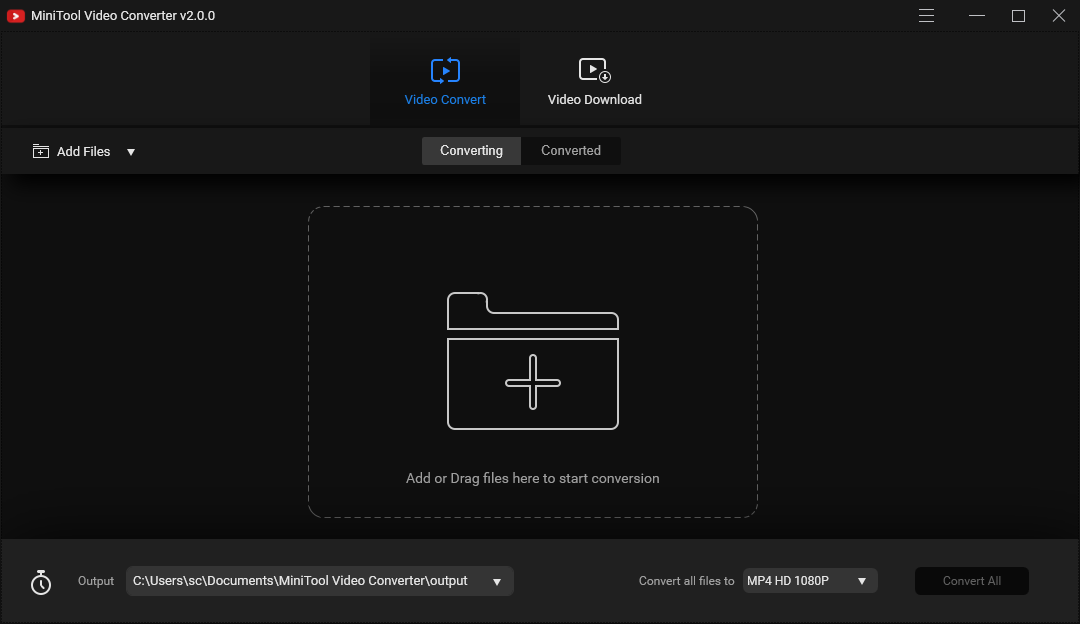 Main Features
It supports more than 1000 output formats.
It enables you to perform batch video conversion at once.
It is only suitable for the Windows platform.
If you want to know more FLAC to WAV converters, then you should read this post - Top 10 Ways to Convert FLAC to WAV for Free.
Bottom Line
This post has collected much information about FLAC vs WAV, and after knowing the pros and cons of FLAC and WAV, you can choose the suitable one based on your needs. If you have any confusion about this post, leave a comment below or send an email to [email protected].
FLAC vs WAV FAQ
Does converting mp3 to WAV improve quality?
You cannot improve the quality of files by using existing data. You must regenerate the file to the desired format. WAV is a lossless format, while MP3 is not. If you convert MP3 to WAV, you will get any flaws present in MP3, but not flaws in WAV, which means it will not get better, but it will not get worse.
Is FLAC the best audio format?
Free Lossless Audio Codec (FLAC) is the most popular lossless format, which is a good choice if you want to store music losslessly. Because it is a lossless format, the audio quality is still the same as the original source, so it is better for listening than WAV and AIFF.
Is FLAC better than AAC?
FLAC is a compressed file such as a zip file on a computer. Although all the information is in it, it is stored in the most efficient form. However, AAC is a lossy format that will throw out information. Thus, FLAC is better than AAC.