What if your device has limited storage space or does not support FLAC format? Then you might need a FLAC converter to convert FLAC to MP3 or other audio formats. The following will recommend you the best 8 free FLAC to MP3 converters.
FLAC stands for Free Lossless Audio Codec and is a file format that allows free lossless compression of digital audio. The MP3 format is a lossy compression format that works by compressing and discarding small and unrelated parts of an audio file. This article will introduce the top 8 best FLAC to MP3 converters.
Part 1. Recommended FLAC to MP3 Desktop Converter
Before you move towards online tools, I'd like to introduce the best desktop tool for converting FLAC to MP3 in Windows 10 to you.
MiniTool Movie Maker
MiniTool Movie Maker is another free FLAC to MP3 converter.
It supports to input various file types: video (MKV, RMVB, 3GP, MOV, FLV, MP4, MPG, VOB, WMV), photo (JPG, JPEG, BMP, ICO, PNG, GIF), and audio (WAV, MP3, FLAC, M4R). All of these file types can be easily converted to popular file formats in just a few clicks. You can even convert video to audio.
In addition, the output audio quality can be chosen depending upon your needs.
MiniTool MovieMakerClick to Download100%Clean & Safe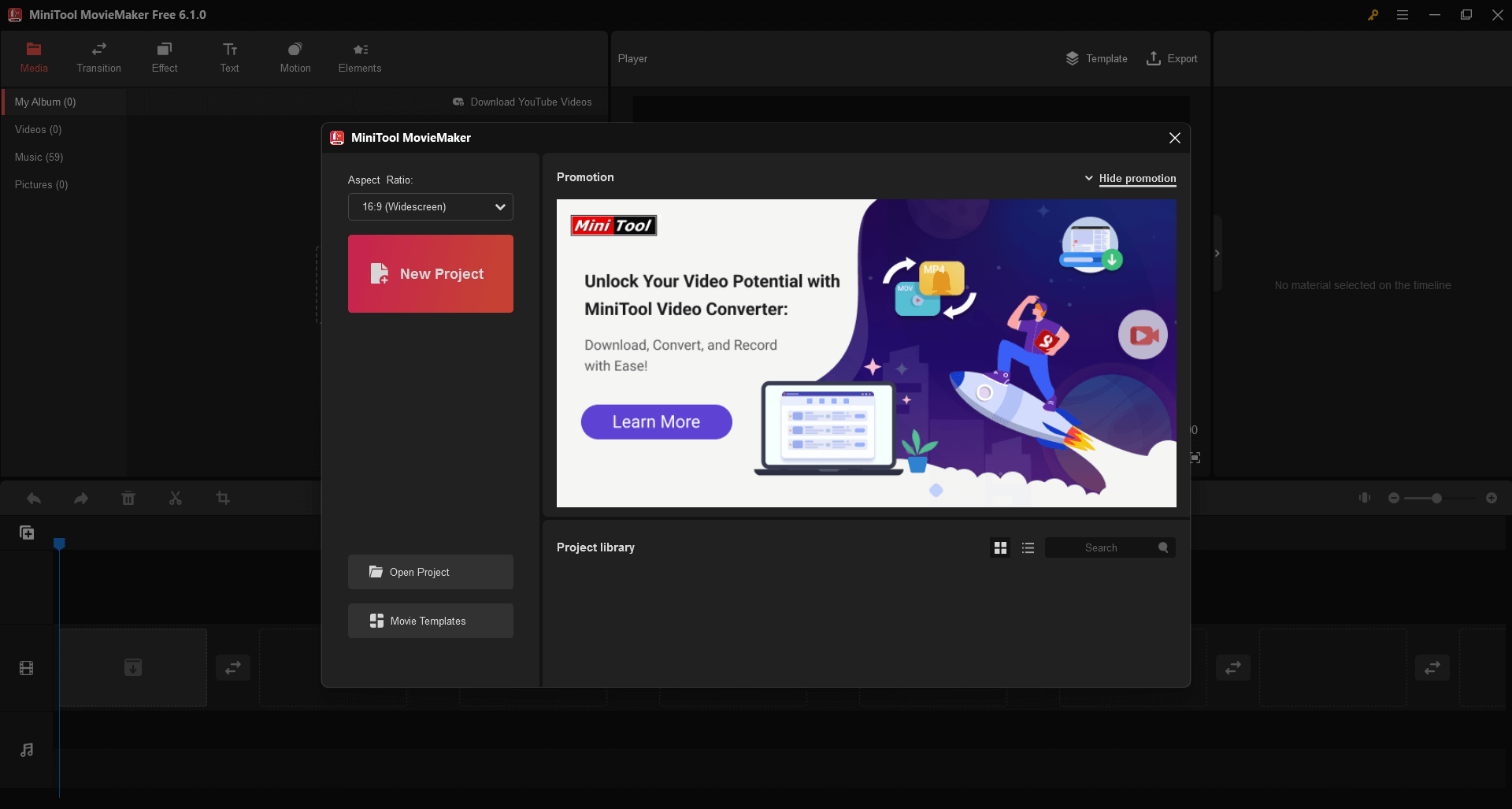 Pros:
It is 100% free and reliable.
A user-friendly interface.
No ad, virus, bundle, and watermark.
No registration required.
Supports multiple import and export formats.
High-speed conversions.
No limit on the number of conversions and downloads.
Con: Only support Windows operating systems.
How to convert FLAC to MP3 with MiniTool Movie Maker?
This free yet professional FLAC to MP3 converter is extremely easy-to-use for beginners as a result of its simple and intuitive operation interface. You just need to input your FLAC file, select the MP3 format and then export it to your device. Isn't it easy? What's more, you don't need to worry about the output audio quality, because it supports lossless quality conversion.
Now, let's begin to learn how to convert FLAC to MP3 with this recommended freeware step by step.
Step 1. Launch MiniTool Movie Maker
1. Download, install and launch MiniTool Movie Maker on your PC for free. At current, it only supports Windows 7, Windows 8, Windows 10, and Windows 11.
2. Tap on the New Project button or click the X icon to close the welcome window and enter the main interface.
MiniTool MovieMakerClick to Download100%Clean & Safe
Step 2. Import the FLAC File
1. Click the Import Media Files option to import your FLAC file. Meanwhile, it is recommended to import a silent video that is long enough to match the audio file length.
Tip: If you don't have a silent video clip that matches the audio length, don't worry. You can repeat to add it on the timeline in the next step 2. If you don't have a silent video, you can also add a video with sound and mute its sound on the timeline.
2. In the Media library, click + to add the video and your FLAC file to the timeline or drag and drop them to the timeline one by one (video first).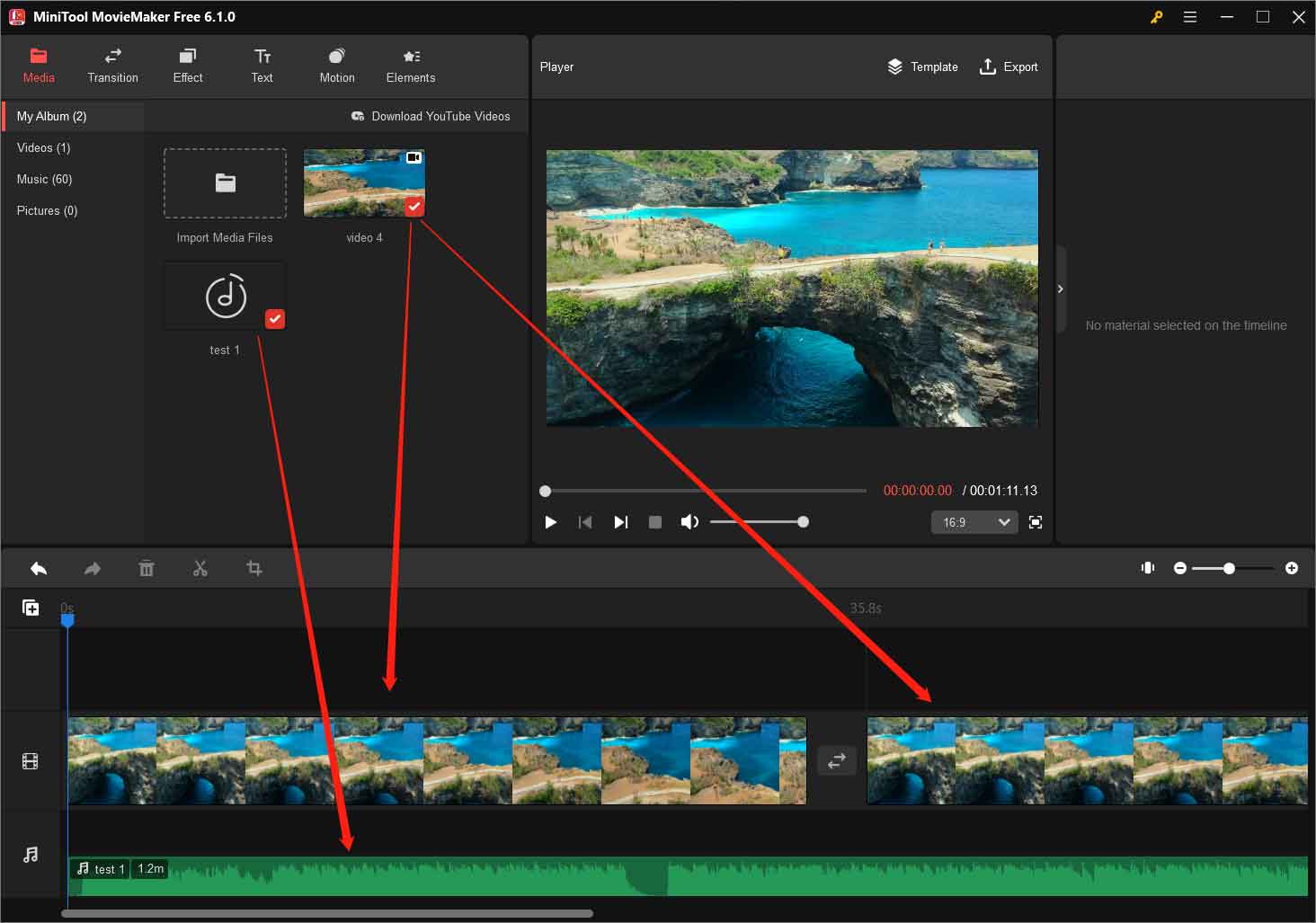 Step 3. Edit the FLAC File
1. Click on the FLAC file to open its property window. Alternatively, you can right-click it and then select Edit.
2. Make some advanced settings as you like. For instance, you can fade in or fade out the audio.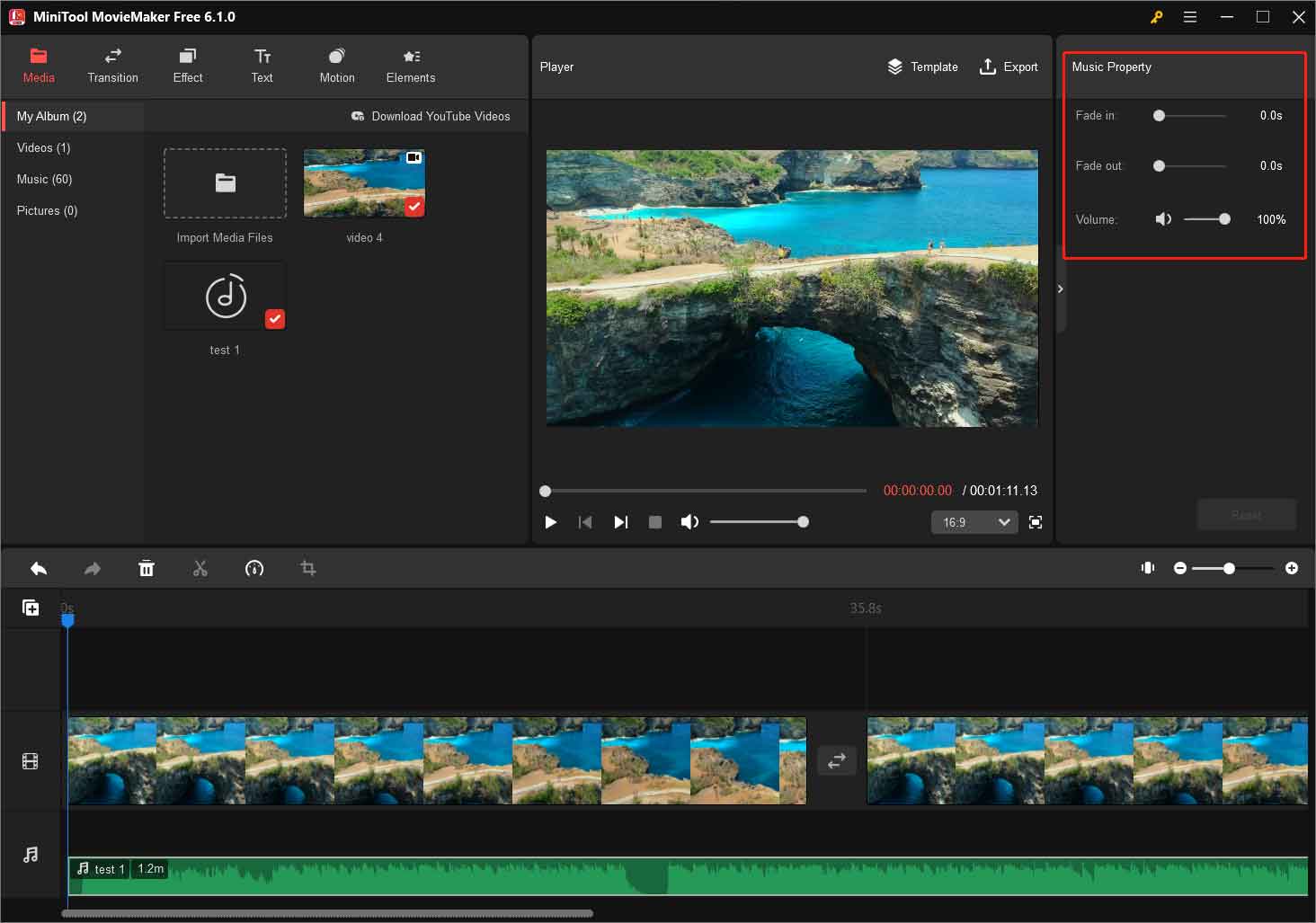 Step 4. Export FLAC to MP3
1. Click the Export button in the top toolbar to open the export window.
2. Tap on the Format drop-down menu, select MP3 from the list.
3. Give a name, specify the store location and select a suitable resolution for this MP3 file. Of course, you can also keep it as default.
4. Tap on the Export button again to start converting FLAC to MP3.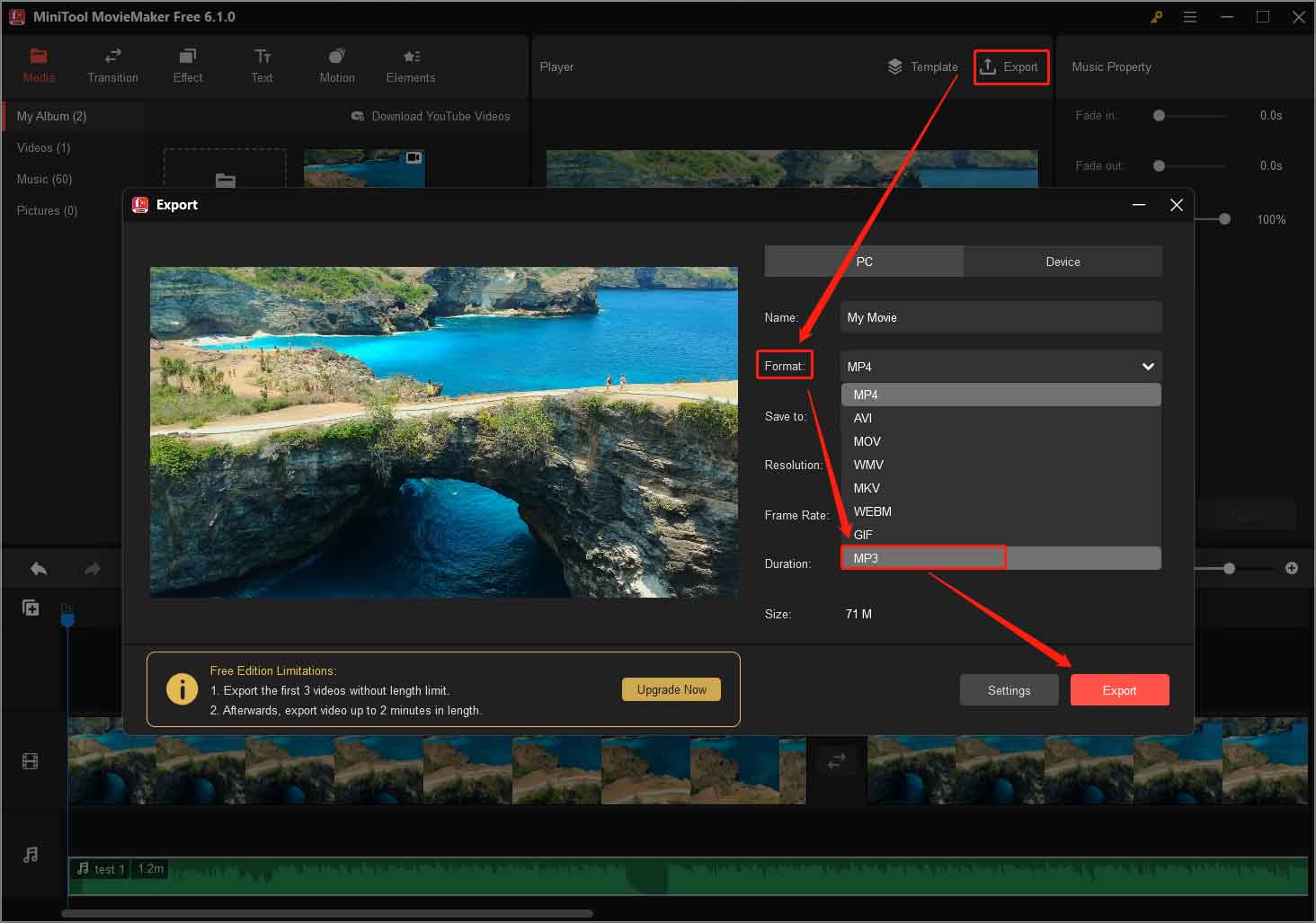 Step 5. Get the Converted MP3 File
After conversion, you can click the Find Target option to check and play the MP3 file.
As a totally free FLAC to MP3 converter, MiniTool Movie Maker is also a useful audio merger. With it, you can add multiple audio files in different formats to this freeware and then make a single audio file. Besides, it offers countless excellent features as follows:
Convert video to audio files with high speed and high quality.
Easily create movies with built-in cool movie templates.
Support to combine several video files into one.
Offer numerous cool transitions and effects.
Add text (titles, captions, and credits) into videos.
Save video or audio files on different devices.
Change file resolution to reduce file size.
MiniTool Movie Maker is a truly powerful FLAC to MP3 converter! Share it with all of you.Click to Tweet
Part 2. Top 7 FLAC to MP3 Online Converters
1. Online Audio Converter
Online Audio Converter is perfect for people working in music collection. During the FLAC to MP3 conversion process, you can change the track name, artist, album title, release year, and genre. You can use it to convert local audio files as well as files in Google Drive and Dropbox. The software supports seven file formats – MP3, WAV, M4A, FLAC, OGG, MP2 and AMR. It also provides advanced settings – Sample rate, Channels, Fade in, Fade out, Try to remove voice and Reverse.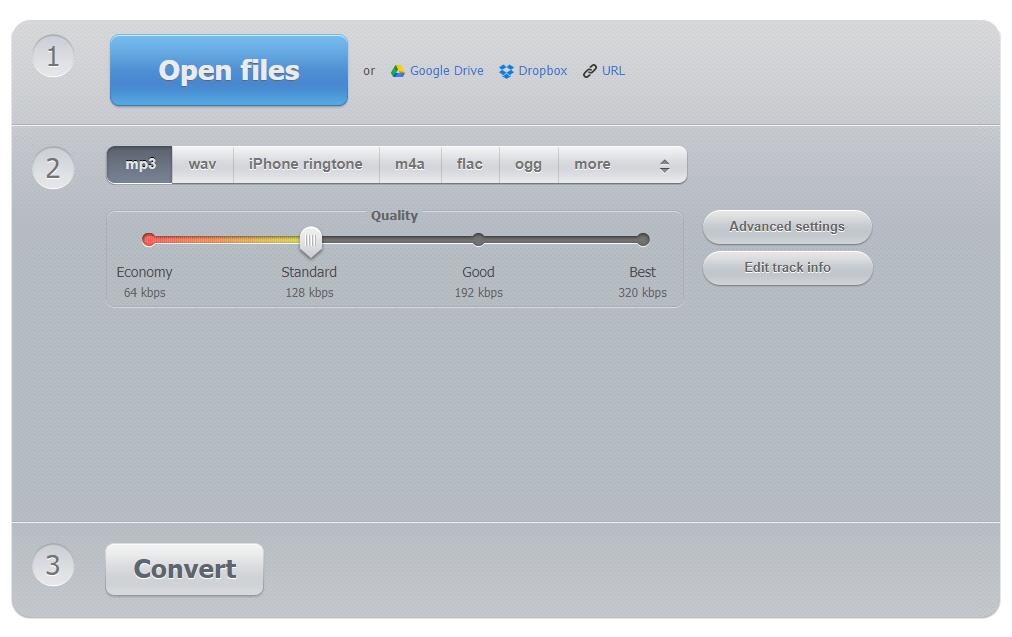 Pros:
Convert multiple files simultaneously.
Fast, secure, and free.
Cons:
Ads pop up frequently.
Only support to convert to 7 audio formats.
2. Convertio
Convertio is a free online FLAC to MP3 converter working for all platforms. The performance of the tool is terrific. The tool has a simplified design for easy conversion. Online, local, as well as files on cloud storage can be added to the program for the conversion process. Up to 2 files can be processed at a time, and you can save the converted file to your system or Dropbox or Google Drive.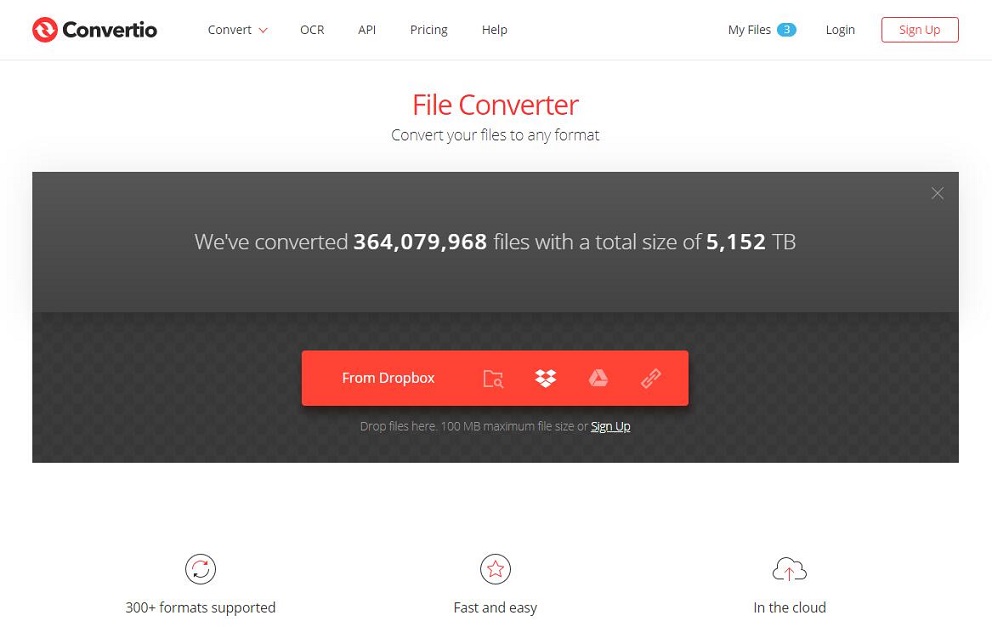 Pros:
Simple file format conversion.
Batch conversion.
Delete uploaded files instantly and converted ones after 24 hours.
Con: One has to sign up for an account to get the converted files.
3. FreeFileConvert
FreeFileConvert is a simple FLAC to MP3 Mac and Windows tool. This online FLAC to MP3 converter has got many other reliable tools such as the ability to split, encrypt and decrypt files. It supports converting document, image, audio, video, presentation, archive, eBook and font files from one format to another and can be used on any device.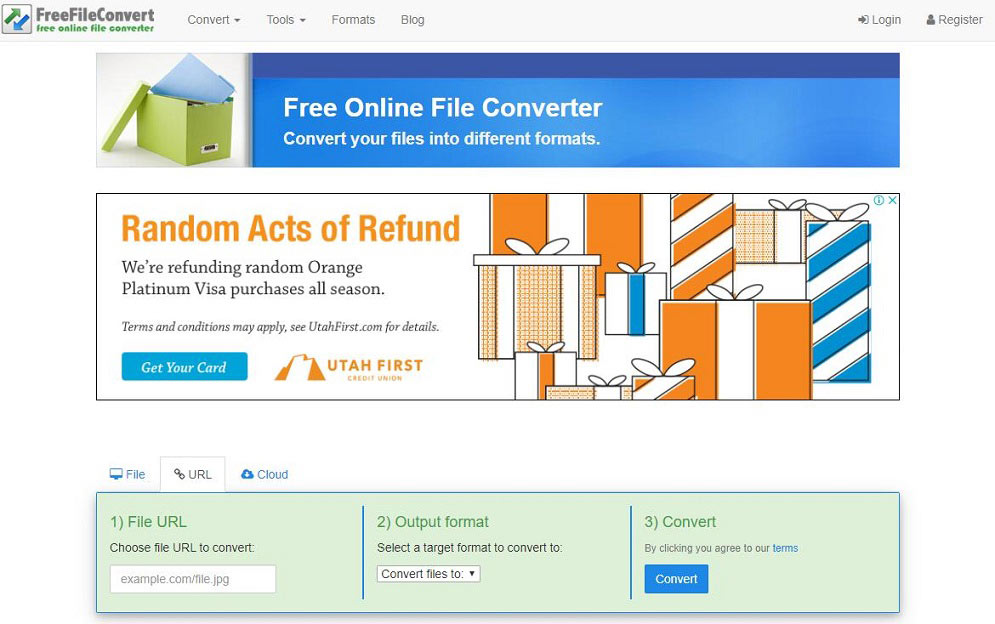 Pros:
Simplified conversion operation.
It's a free online tool.
Multiple or batch file conversion ability.
Cons:
Registration of an account is necessary to get the converted file.
Slow batch conversion speed.
4. Online-Convert
With a simplified design, online-convert is a straightforward tool to convert FLAC to MP3 online free. The site supports more conversion settings that bring about a great quality of the converted file. The online FLAC to MP3 converter supports more advanced settings that include the ability to change the audio bitrate, sampling rate, and audio channels as well as the ability to trim and split the converted MP3 file.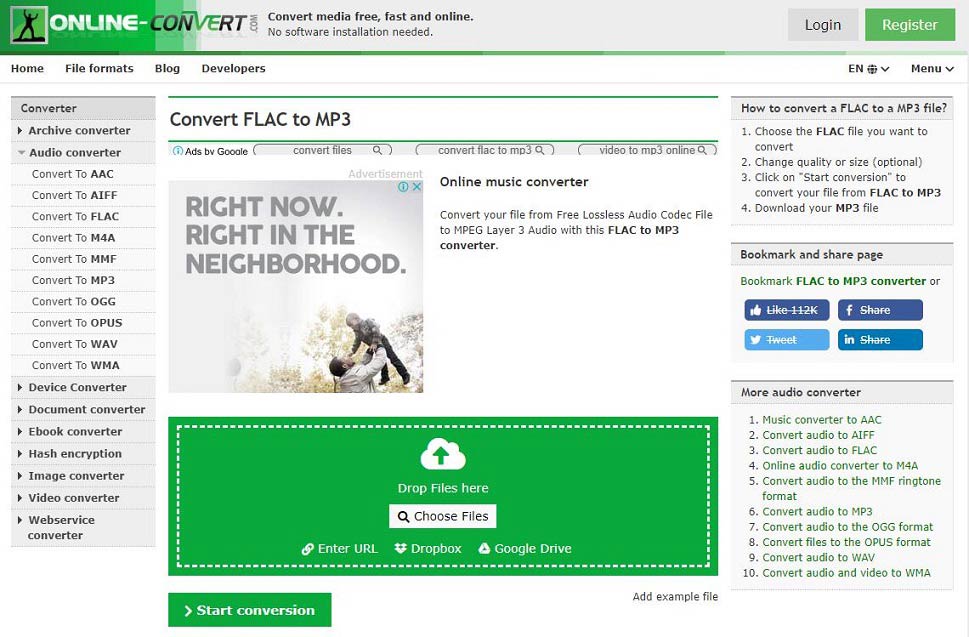 Pros:
High-end conversion settings.
Good quality conversions.
Save the converted file on the user account created for later download.
Cons:
Register or login is required to activate the conversion ability.
Don't support batch processing.
5. Zamzar
Zamzar is a free online FLAC to MP3 converter that comes in handy when one wants to convert FLAC to MP3 online and is easy to use. It allows users to convert files without having to download software tools and supports more than 1,200 different conversion types. Once the conversion is complete, users can immediately download the file from a web browser or choose to receive an email with a link to download the converted file. However, you have to save the converted file within one day.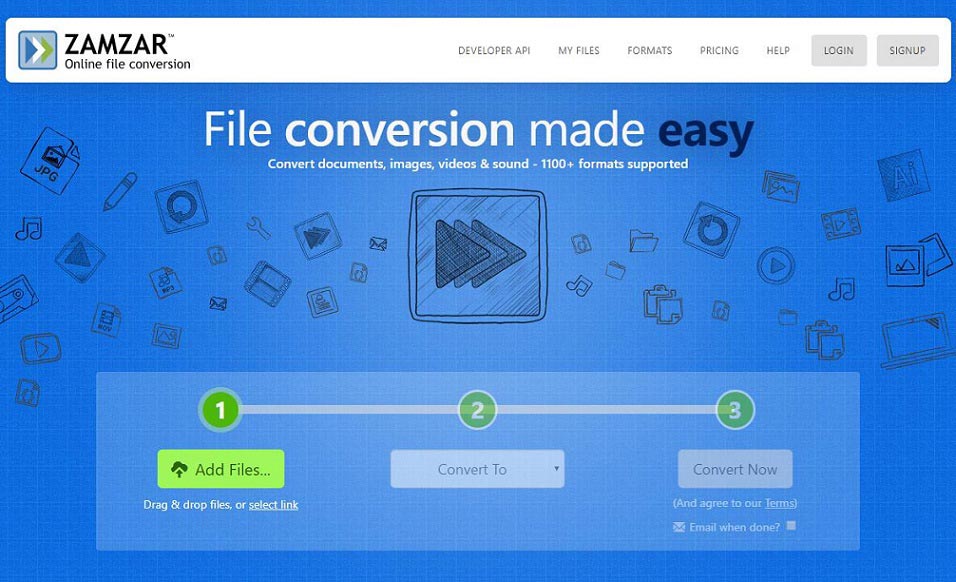 Pros:
Works with any Windows operating system.
Download now or wait for an email.
Files can be as large as 150 MB.
Remarkable conversion speed.
Cons:
To use more features, one has to register an account.
The download links are only valid for 24 hours.
6. OnlineVideoConverter
OnlineVideoConverter is a free online media conversion web application that allows you to convert any video link or file to various formats without the need to install any software on your computer. OVC is fully compatible with all modern browsers and has been regarded as the best online converter, offering high-quality and super-fast conversions to many audio and video formats. A wide range of online video-hosting sites are supported, including YouTube, Dailymotion and Vimeo.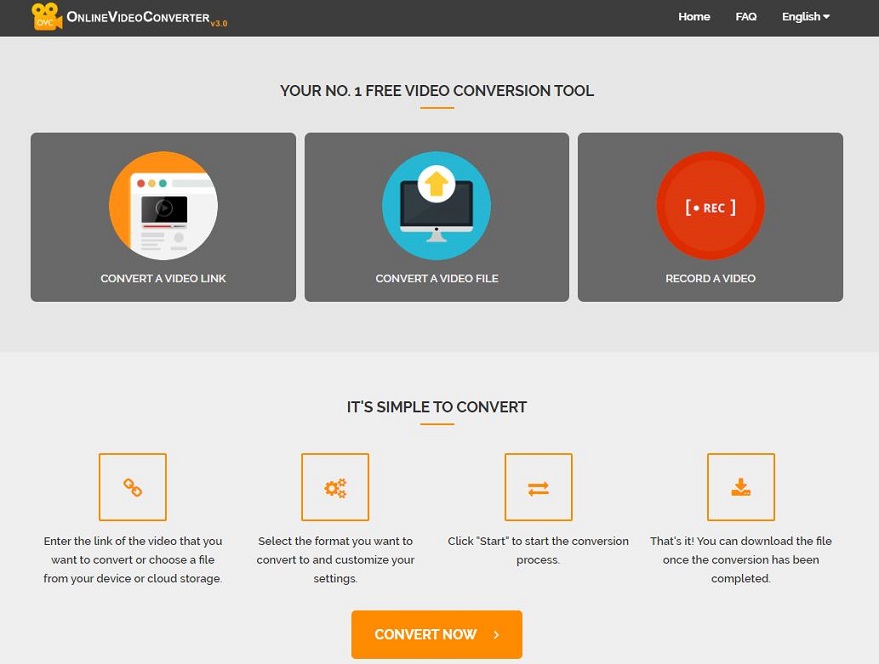 Pros:
No limit to the number of files you can convert.
Support most of the available media formats.
Mobile compatible.
Con: Do not support Linux.
7. FLAC to MP3 Converter
FLAC to MP3 converter is a 100% free online tool for converting FLAC to MP3. This tool can convert multiple FLAC files to MP3 format at once. However, currently, it supports a single FLAC file up to 20 MB in size. You can upload FLAC files from your computer or via URL. You can also edit the converted MP3 file with advanced options like audio quality, bit rate and fade in / fade out provided by this tool.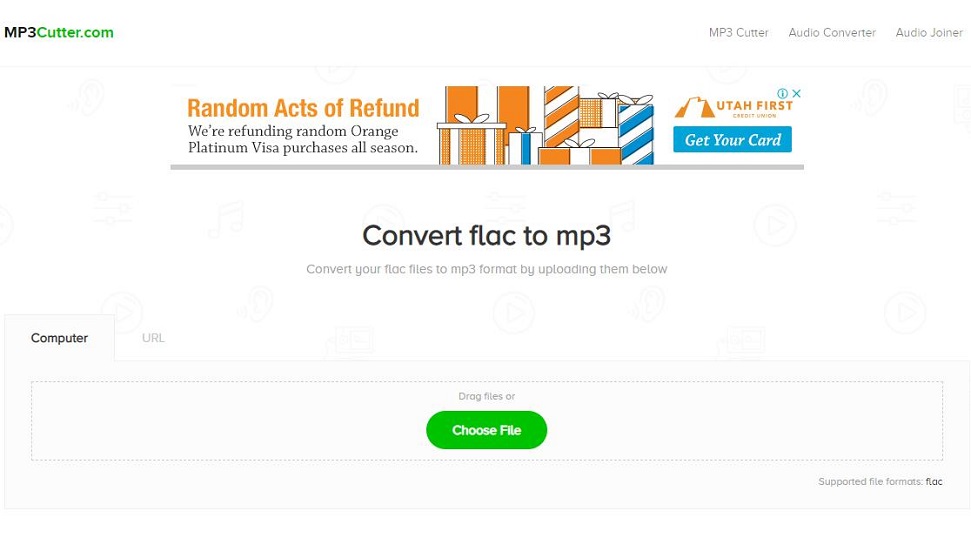 Pros:
Change audio quality.
Automatically removes all your audio files after 24 hours.
Cons:
Only supports audio file conversions.
Supports a single FLAC file no larger than 20 MB in size.
7 FLAC to MP3 online converters are listed. Which one do you prefer?Click to Tweet
Part 3. FLAC vs MP3
FLAC vs MP3, which one is better? In fact, it's hard to specify which is better. Now, let's discuss them from three respects. Then you might have an idea in your mind.
#Storage Space
MP3 files must be compressed and some files deleted from them. As a result, files will have less storage requirements. Compared with FLAC files, MP3 files require less storage capacity. FLAC files, on the other hand, hardly lose their content, making them bulky and storage-wise.
#Sound quality
As a lossy format, MP3 tends to scrape part of the audio file to reduce the size. In most cases, guitar and reverb are the parts most affected by MP3 compression. Whereas FLAC retains the quality of the stored audio file with no hearing issues. It works like a zip file, and if you test the sound of the audio file, it will look like an uncompressed file.
#Playability
The benefit of MP3 is that it can be played anywhere. Almost all modern devices have MP3 players, which means you don't have to worry about whether new phones can play MP3 files. FLAC is slightly different. Although it guarantees high audio quality, it is less popular than other similar products. You can rely on third-party applications for playing FLAC files.
To sum up, as FLAC can retain the full quality of the original music, it is ideal for archiving music. If you just want to save space or listen to music on your laptop or phone, MP3 should be better.
Bottom Line
To sum up, the above has listed the top 8 best FLAC to MP3 converters. Why not have a try and then decide which one suits you best? If you have any questions or suggestions about it, please let us know via [email protected] or share them in the comments section below.
FLAC to MP3 FAQ
Can Windows Media Player convert FLAC to MP3?
Windows Media Player technically can't convert FLAC to MP3. To do this, you'll need to burn your FLAC file to an audio CD. Then you can use Windows Media Player to rip the audio CD and save the audio files to FLAC format.
Can you convert FLAC to MP3 in iTunes?
iTunes does not support the FLAC file format. However, you could convert other supported audio formats to MP3 files by iTunes such as M4A.
Can VLC convert FLAC to MP3?
VLC is a popular media player for playing video, audio or music files. Apart from that, you can also convert any audio file format to MP3, such as 
WAV to MP3
.
Is a FLAC file better than MP3?
In the battle of FLAC vs. MP3, there are no winners or losers. Both of them have advantages and disadvantages. We think that one has to listen to both first and then make a decision.