You have some AC3 audio files ripped from DVDs but find they can't be opened with the native media player. Luckily, this post will help you out. It will show you how to convert AC3 to MP3 on different platforms and introduces some free AC3 players.
Before learning how to convert AC3 to MP3 (with best AC3 converters like MiniTool Video Converter and ZAMZAR), let's take a look at what AC3 is, and the differences between AC3 and MP3.
AC3 VS MP3
MP3 is the most popular and commonly used audio format and most audio files on the Internet are stored in MP3 format.
So, what is AC3? AC3 VS MP3, which is better? AC3 (Audio Codec 3) is the synonym of Dolby Digital developed Dolby Laboratories. AC3 is widely used for DVDs, Blu-ray, digital video streaming, TV broadcast, etc.
What're the differences between AC3 and MP3?
AC3 provides five full channels (20 Hz – 20,000 Hz): right, center, left, right surround, left surround, and delivers a surround experience. It's mainly used in DVD and Blu-ray and only a few media players support AC3 format.
MP3 is a lossy audio format used for audio streaming and supported by almost all websites and media players.
The noticeable differences between AC3 and MP3 are the compatibility and the quality. If you want to play audio files anytime, anywhere without third-party apps, MP3 should be your first choice. If you pursue excellent sound quality and surround experience, choose the AC3 format.
Most of you may pay more attention to the compatibility when playing audio. So how to make AC3 compatible with your device? Continue to read this post!
How to Convert AC3 to MP3 on Windows and Mac
This part will offer you some AC3 converters to help you convert AC3 to MP3 without hassle.
MiniTool Video Converter
The first AC3 to MP3 converter I strongly recommend is MiniTool Video Converter. It's a desktop converter software for audio & video conversions. With a great variety of video and audio formats support, you can convert video & audio files into any popular format you want without effort.
It supports batch audio conversions, so you don't have to spend hours converting your AC3 files. With MiniTool Video Converter, you can convert multiple AC3 files into MP3 at once with super-fast conversion speed.
Apart from that, this converter also offers you two useful tools: screen recorder and YouTube downloader. The built-in screen recorder allows you to record computer screens with both internal and external audio and the recording area is customizable. The YouTube downloader tool, as its name suggests, can download videos and audio files from YouTube in different formats and qualities. This feature-rich software is free and runs on Windows 10, Windows 8.1, Windows 8, Windows 7.
Below are the detailed steps on how to use MiniTool Video Converter to convert AC3 to MP3.
Step 1. Launch MiniTool Video Converter
First, download MiniTool Video Converter and follow the on-screen instructions to install it on your PC. After installing this software, open it.
Step 2. Add AC3 audio file
Click Add Files to import the AC3 audio file. If you want to import a folder that saves AC3 files, click the down arrow icon next to the Add Files button and click Add Folder. Choose the folder and click Select Folder.
Step 3. Convert AC3 to MP3
Click the diagonal icon to open the Output Format window and tap on Audio or click the down arrow next to the Convert all files to button. Then you will see a list of output audio formats and MP3 format is checked by default. Select the desired audio quality and it will bring you back to the main interface.
Click Convert to start converting the AC3 audio file or click Convert All to convert all AC3 files to MP3.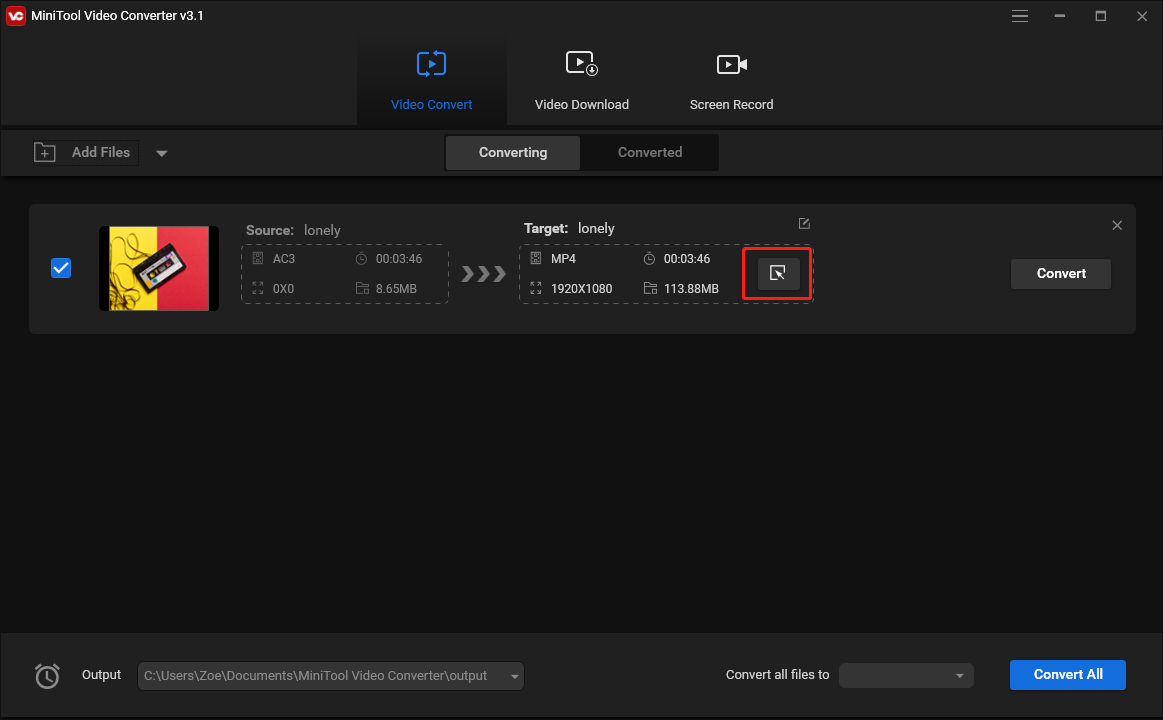 If you want to change the destination folder, click the save path at the bottom and choose Browse to select a new save folder.
Step 4. Find the converted file
The AC3 to MP3 conversion can be done in a few seconds. Once the process completes, go to the Converted section and click Show in folder. Then you will find the MP3 file.
MiniTool Video Converter is the best free video converter. You can use it to convert AC3 to MP3, WAV, AAC, or other formats quickly!Click to Tweet
Avdshare Audio Converter
Avdshare Audio Converter is paid software available for Windows and macOS. It supports AC3, AAC, AU, APE, AIF, AIFF, DTS, CAF, and many more. Avdshare claimed that this software can convert audio files without losing quality.
As an audio converter, it allows you to set the output audio quality, batch convert audio files at the same time, and extract audio from videos. Also, Avdshare Audio Converter lets you download videos from YouTube, Facebook, Dailymotion, Vimeo, etc., and edit audio files by trimming, merging, splitting by chapter, changing audio volume, bitrate, channel, etc.
If you just want to play AC3 audio files, Avdshare Audio Converter is worth a try. It can work as an audio player, which can play audio files without conversion.
Let's see how to convert AC3 to MP3 with Avdshare Audio Converter.
Step 1. Download, install and launch Avdshare Audio Converter.
Step 2. Click the Add file button to add the AC3 audio to Avdshare Audio Converter. Or directly drag and drop the AC3 file or folder to the program. If you'd like to edit your audio file, click Trim or Merge.
Step 3. Find the Profile button and expand the profile list. From the drop-down list, select MP3 as the output format.
Step 4. In the end, hit the Convert button to convert AC3 to MP3.
How to Convert AC3 to MP3 Online
If you don't want to convert AC3 to MP3 with a third-party AC3 converter, an online audio converter probably is the best option for you. By using online converters, you don't need to install software and all conversions will be finished online.
ZAMZAR
ZAMZAR is a free online file converter that converts audio files, videos, documents, images, and other kinds of file formats. This file converter supports over 1200 formats, which means that you are able to complete any audio conversion on this website. Besides, ZAMZAR can also be used to compress audio, video, image, and documents. But the file size is limited to 50 MB.
Step 1. Visit the ZAMZAR website.
Step 2. Click Add Files… to add the AC3 audio file or click Select link to paste the URL of the audio file.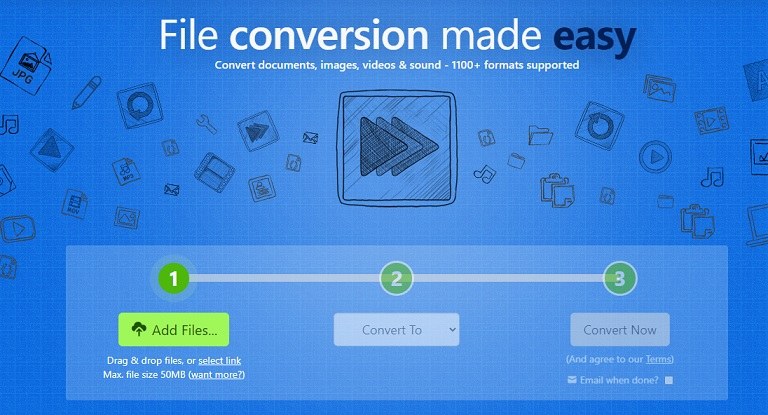 Step 3. Expand the Convert To list and choose the MP3 option as the output format.
Step 4. Press the Convert Now button to handle the conversion. Once done, you can save the converted audio file to your device.
Convertio
Convertio supports 300+ formats and lets you upload videos or audio files from local, Google Drive, and Dropbox. The file size you can upload is up to 100 MB. This is an online AC3 to MP3 converter, so it works on any platform. In addition to file conversions, Convertio can also function as a meme maker, video maker, and video compressor.
Step 1. After accessing the Convertio website, tap Choose Files to import the AC3 audio you want to convert.
Step 2. Click the down arrow next to the three dots button and choose MP3.
Step 3. Then click the Convert button to start converting AC3 to MP3. Download the converted audio file after the conversion finishes.
CloudConvert
CloudConvert is another online file converter with a simple interface and supports audio, video, image, eBook, and document formats. It's capable of handling audio conversions like AC3 to MP3, AAC to MP3, AMR to MP3, WAV to MP3, MP3 to M4A, etc.
What's more, CloudConvert gives you options to change audio bitrate, volume and trim the beginning/end of the audio file.
Step 1. Go to the CloudConvert website.
Step 2. Tap Select File to upload your AC3 audio.
Step 3. Click the button next to Convert to and select MP3 from the below output formats.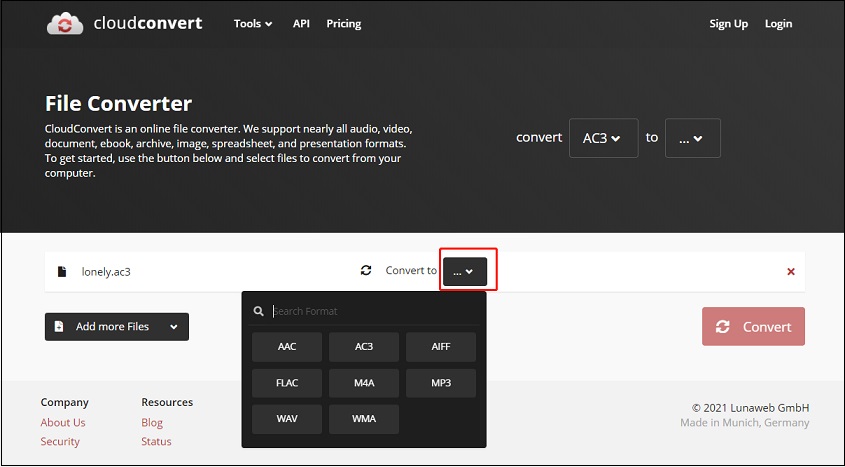 Step 4. Then hit the Convert button. When the converting process is over, save the converted audio file.
FreeFileConvert
Like other online converters, FreeFileConvert is also multifunctional which has capabilities to convert media files. It's free to use with no registration required and the input file size can be up to 300 MB.
Step 1. Open the FreeFileConvert website.
Step 2. Select the target file from your computer by clicking Choose File.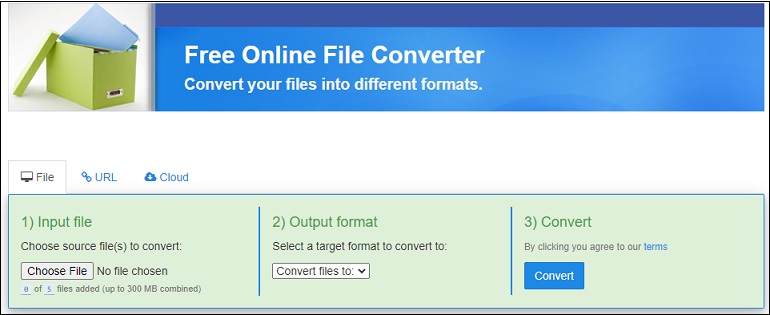 Step 3. In the Output format section, click the down arrow, scroll down the list, find and choose MP3.
Step 4. Click Convert. Then download the MP3 file from FreeFileConvert.
AnyConv
AnyConv is a 100% free and reliable online converter. It can convert audio files, videos, images, etc. The uploaded files are securely protected and these files will be deleted from this website after 1 hour. AnyConv has conversions limits and lets you convert files up to 100 MB.
Step 1. Open the AnyConv website.
Step 2. Drag and drop the target AC3 audio to the upload area or upload the file by clicking CHOOSE FILE.
Step 3. Select MP3 from the output format list and tap CONVERT.
Step 4. In the end, download the MP3 file you just converted.
4 Best Free AC3 Players to Open AC3 Files
If you don't want to convert your AC3 files into MP3 format, you can play AC3 files with an AC3 player. In this part, I'll provide you with the 4 best free AC3 players.
VLC media player
VLC is reputed to be the best free and open-source media player. It's available for all operating systems such as Windows, macOS, Android, iOS, Linux, etc. This media player supports playing almost all video & audio formats including AC3 with no codec packs needed.
KMPlayer
KMPlayer is a free AC3 player for Windows, Android and iOS. It can play music within Google Drive/Dropbox, play web video by entering a URL and enjoy music with a pop-up window while using other apps.
Want to enjoy music or video with a floating window while using other software? See this post: How to Use Picture in Picture on Windows 10/11? Solved
AIMP
AIMP, one of the best free AC3 players, supports AC3, AAC, MP3, OGG, WMA, FLAC, WAV, APE, MIDI, DTS audio, and more. It has built-in sound effects like Reverb, Flanger, Pitch, Echo, Bass, and Chorus and supports internet radio stream recording. This AC3 player is compatible with Windows and Android.
Related article: 4 Best Streaming Audio Recorders You Should Try
PotPlayer
PotPlayer is another AC3 player you can try. With a variety of codecs support, you don't need to install any codec when playing AC3 files. Besides, PotPlayer also supports video playback and various devices such as VDD, TV, and HDTV. The only downside to this player is popup ads.
Conclusion
To sum up, if you want to convert AC3 to MP3 quickly without the internet, use MiniTool Video Converter. If you want to handle conversions without installing third-party software, use online converters.
If you have suggestions or questions when using MiniTool Video Converter, leave a comment below or contact us via [email protected].