In the quest for the ultimate audio experience, music enthusiasts and audiophiles have long sought out technologies that can capture and reproduce sound with unparalleled precision and clarity. This pursuit has led to the development of high-resolution audio, also known as high-res audio. In this article offered by MiniTool audio recording application, we will delve into what High-Resolution Audio is, its benefits, and take a closer look at the Pioneer Portable High-Resolution Digital Audio Player.
What is High Res Audio?
High-resolution audio refers to audio recordings that have been captured and reproduced with a higher level of detail and accuracy than standard audio formats like MP3 or CD. It offers a higher sampling rate and bit depth, resulting in a more faithful representation of the original sound. High-resolution audio typically boasts a sampling rate of 96kHz or higher and a bit depth of 24 bits or greater, allowing for a wider frequency response and increased dynamic range.
The Benefits of High Res Audio
One of the primary advantages of high-resolution audio is its ability to deliver a more immersive and lifelike listening experience. With a greater level of detail and nuance, high-res audio can reproduce intricate musical passages, capturing the subtle nuances of instruments and vocals. The extended frequency response and dynamic range contribute to a more natural and engaging soundstage.
High Resolution Audio Players
To fully appreciate high-resolution audio, specialized playback devices are required. One notable player in this domain is the Pioneer Portable High Resolution Digital Audio Player. This device is designed to cater specifically to audiophiles and music lovers who crave uncompromising sound quality on the go.
The Pioneer Portable High-Res Digital Audio Player combines advanced digital-to-analog conversion technology with high-quality components to deliver an exceptional audio experience. It supports a wide range of high-resolution audio formats, including popular ones like FLAC (Free Lossless Audio Codec) and DSD (Direct Stream Digital). With its portable design and ergonomic interface, the Pioneer player allows users to enjoy their high res audio files anywhere they go.
High Resolution Audio Downloads
To enjoy high-resolution audio, you need access to audio content recorded and distributed in this format. Fortunately, the availability of high-res audio downloads has increased over the years. Many online music stores now offer a vast catalog of albums and tracks in high-res audio formats, providing a wealth of options for music enthusiasts.
For example, there are many high-res music on YouTube, you can get your favorite songs offline by downloading them using a professional and fast high-res audio file downloader such as MiniTool Video Converter. With it, you can simply get what you want in 3 steps:
MiniTool Video ConverterClick to Download100%Clean & Safe
Copy the URL address link of the target high-resolution audio.
Paste the URL into the downloader.
Click the Download icon.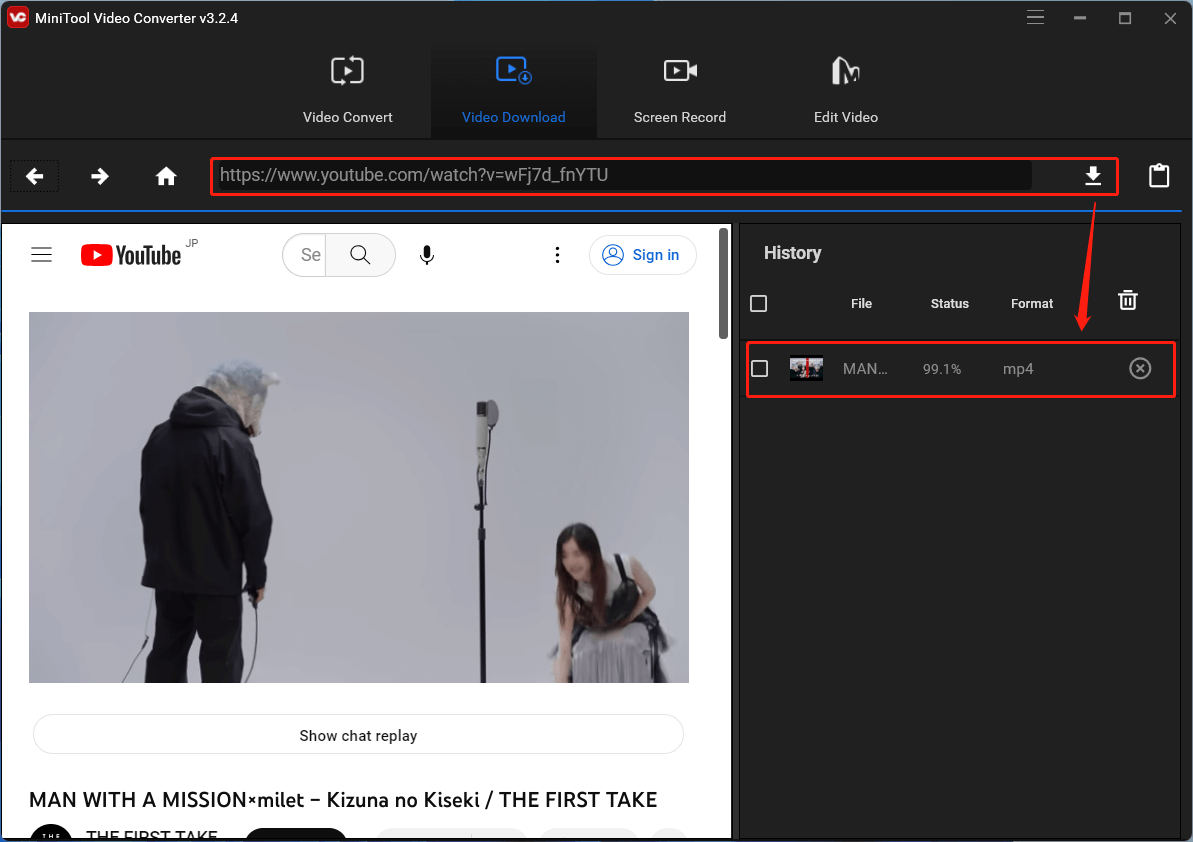 Sony High Resolution Audio and the Adele Connection
Sony has been a prominent advocate of high-res audio, offering a wide range of products that support this format. Their dedication to audio quality has attracted collaborations with renowned artists. One notable example is Adele's album "25," which was released in high-resolution audio format. This collaboration showcases the growing recognition and popularity of high-res audio among both musicians and listeners.
The Future of High Res Audio
As technology continues to advance, high-resolution audio is poised to become more accessible and widespread. With the increasing availability of high-res audio players, a broader range of compatible devices, and a growing library of high-resolution audio content, music enthusiasts can look forward to a future where the fidelity and richness of their favorite recordings can be enjoyed with unprecedented detail and clarity.
Conclusion
High-res audio represents a significant leap forward in audio fidelity, providing a more accurate and immersive listening experience. The Pioneer Portable High-Resolution Digital Audio Player, along with other dedicated players, empowers music lovers to enjoy the benefits of high-res audio wherever they go. With continued advancements and increased availability, high-resolution audio is set to redefine the way we experience music, bringing us closer to the artist's original intention.
Related Articles