Although FLAC format allows for free lossless compression of digital audio, it is not supported by a lot of devices. Then you may need to convert your FLAC files to the MP3 format. This article will focus on the best online FLAC to MP3 converters. Need an offline FLAC to MP3 converter? Try MiniTool Video Converter.
FLAC, short for Free Lossless Audio Codec, is an audio coding format for lossless compression of digital audio. However, like other high-quality formats, FLAC files can be huge. Besides, the FLAC format is not widely supported by smartphones and other mobile devices.
To solve these problems, you can transcode your FLAC files into a more versatile and lossy format, such as MP3. Now, check out the following online FLAC to MP3 converters to convert FLAC files to MP3 format without any third-party software.
1. Online Audio Converter
Online Audio Converter is the quickest and simplest way to convert your FLAC files to MP3. It's a free and web-based audio converter that does not require installation. This program also provides advanced settings - Bitrate, Sample rate, Channels, Fade in, Fade out, and Reverse.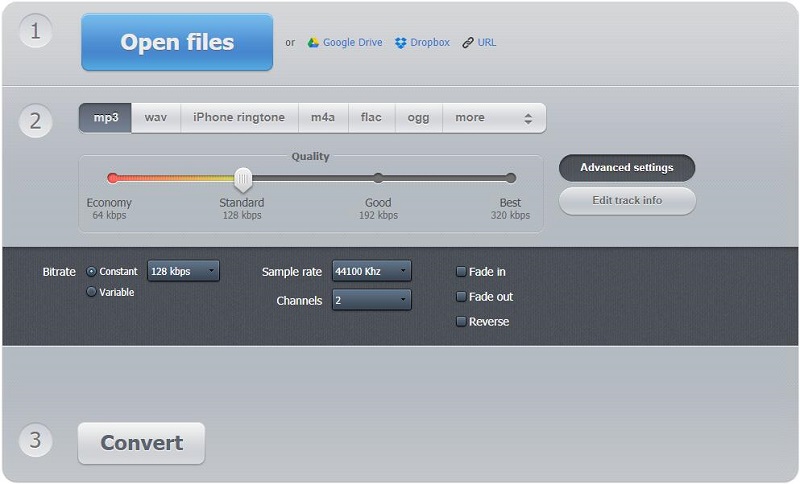 2. FileZigZag
Another free tool to convert FLAC to MP3 online is FileZigZag, which supports a wide range of formats including document, image, archive, eBook, audio, and video. Unfortunately, it only supports up to 10 files daily and 50 MB each.
3. Zamzar
The last online FLAC to MP3 converter we'd like to introduce is Zamzar. It is easy to use and supports many file formats as well. Moreover, the site aims to complete all conversions within 10 minutes.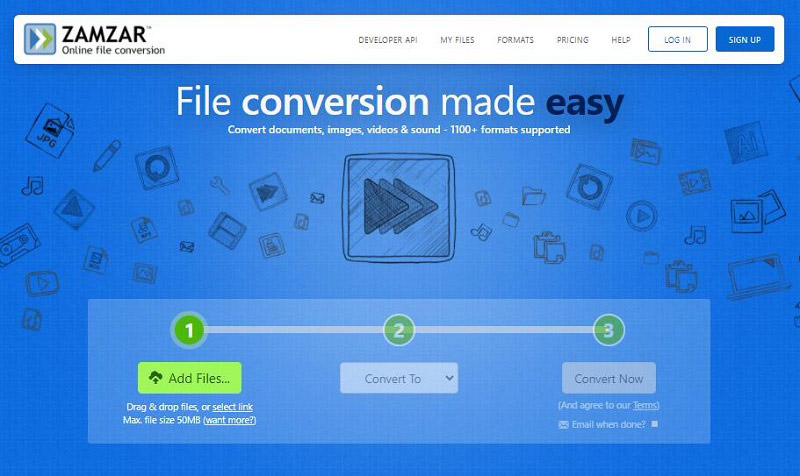 4. CloudConvert
When it comes to converting FLAC to MP3 online, CloudConvert might be considered. It is a web-based converter that is not limited to audio. It can convert almost anything, including documents, videos, images, and eBooks.
Also read: Is CloudConvert Safe
5. Convertio
Convertio is a free online FLAC to MP3 converter that works for all platforms. Online, local, as well as FLAC files on cloud storage can be added to the site for conversion. Besides, up to 2 FLAC files can be processed at a time.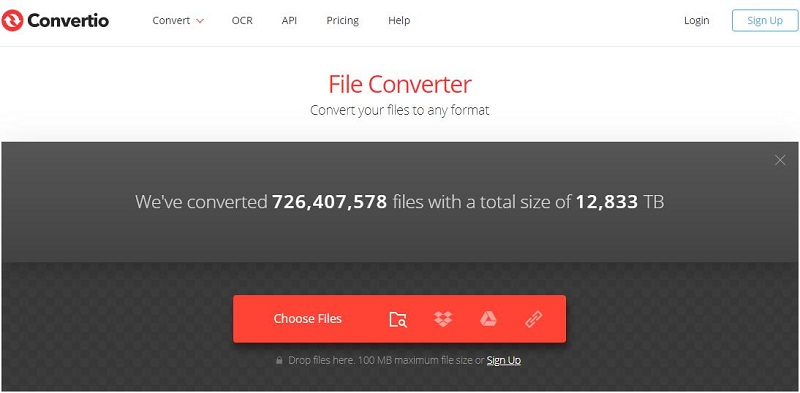 6. Aconvert
The task of converting FLAC to MP3 online can also be done with Aconvert. The tool is steady and easy-to-use, and it supports 300+ file formats, including documents, images, audio files, videos, eBooks, and archives. However, it can only handle files up to 50 MB.
7. Media.io
Media.io is also a free online FLAC to MP3 converter that allows files to be converted to different formats to make it compatible with more video and audio playback programs and devices. Better yet, the tool supports batch processing.
Related article: How to Convert M4A to MP3 Online in 2020
Online FLAC to MP3 converters truly bring us convenience. However, most of them have limitations on the upload file size and do not allow batch conversion.
Therefore, we'd like to introduce you to the best desktop tool for FLAC to MP3 conversion. It is MiniTool Video Converter, which features fast conversion speed, various format support, optional output quality, as well as batch conversion.
Bottom Line
The above has listed the top 7 best online FLAC to MP3 converters. Which one do you want to try first? If you have any questions or suggestions about it, please let us know via [email protected] or share them in the comments section below.