Can't play your WLMP file with your favorite media player and also can't upload it directly to video-sharing sites? Don't worry, here we will tell you everything about WLMP. If you also need to convert other video or audio files, try MiniTool Video Converter.
What Is a WLMP File?
Stands for Windows Live Movie Project, a file with the WLMP file extension is a movie project file created by Windows Live Movie Maker.
Initially released in 2000, Windows Live Movie Maker was a part of the Windows Essentials software suite and is renamed Windows Movie Maker now. It is primarily used to create and edit slideshows or movies and then publish them on OneDrive, Facebook, Vimeo, YouTube, and Flickr.
A WLMP file might contain paths to videos, effects, transitions, and music in the movie project, but it isn't a valid video file, so you cannot open it using regular media players such as VLC Media Player or QuickTime Player.
Also read: What Is an AMR File & How to Play/Convert It
How to Open a WLMP File?
From the above, WLMP files are not actually valid videos, they are movie project files created by Microsoft Windows Live Movie Maker.
Therefore, Windows Live Movie Maker versions since 2000 and other programs in the Windows Essentials software suite can use this file type, including Windows Movie Maker.
Unfortunately, Windows Live Movie Maker and the renamed Windows Movie Maker have been replaced by Microsoft's Photos. However, Photos does not support this file type.
If you still want to open a WLMP file, just download the latest version of Windows Movie Maker from a safe website.
How to Convert WLMP Files?
Since WLMP is a project file and not a real video, you will not be able to play files with this extension with your regular media players.
If you want to watch a WLMP file on your PC or open it on your mobile phone, you need to convert WLMP to a format that can be recognized by most players and devices. Here, we'd focus on the most effective way to convert WLMP files to other formats. That's the only WLMP converter - Windows Movie Maker. Here're the detailed steps.
Step 1. Download the Windows Movie Maker program from a safe site, follow the on-screen instructions to install it on your PC, and then double-click on its desktop icon to launch it.
Step 2. Click the Add videos and photos button to locate and add your WLMP file to the program.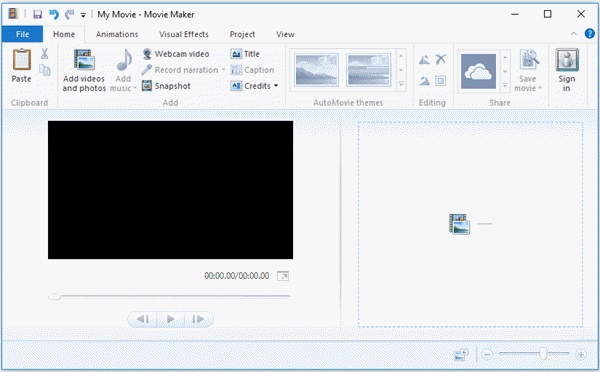 Step 3. Click Save Movie to open the export window.
Step 4. Give a file name for your video and then select an output format, such as MP4.
Step 5. Finally, click the Save button and the program will automatically save your video to the MP4 format.
Taking into account the limited export formats supported by Windows Movie Maker, if you want to convert WLMP files to other video formats, you can use MiniTool Video Converter to achieve secondary conversion for free after completing the above operations.
Bottom Line
Did you have a deeper understanding of WMLP? Have you mastered how to convert WLMP to MP4 or other widely-used file formats after reviewing this post? If you have any questions when using MiniTool Video Converter, please let us know via [email protected] or share them in the comments section below.