There are many questions on the Internet about how to convert SWF to MP4 or other video formats. Therefore, here recommend several excellent SWF to MP4 converters. After conversion, you can try MiniTool software to play and edit the MP4 file.
What is SWF?
SWF – Small Web Format, is an Adobe flash file format used for multimedia, vector graphics and ActionScript.
Why convert SWF to MP4?
SWF is only available for Adobe Flash Player and video players cannot play it, while almost all video players, computers and iOS / Android / Windows devices support MP4 format. Therefore, people want to convert SWF to some popular video formats such as MP4. The following will detail how to convert SWF to MP4. If you want to convert MP4 to SWF, try MiniTool Video Converter.
How to Convert SWF to MP4
1. Sothink SWF to Video Converter
Sothink SWF to Video Converter is a professional SWF converter for SWF to MP4 conversion. It also supports converting SWF to AVI, MPEG, iPod/PSP, 3GP, animated GIF, image and more other popular formats.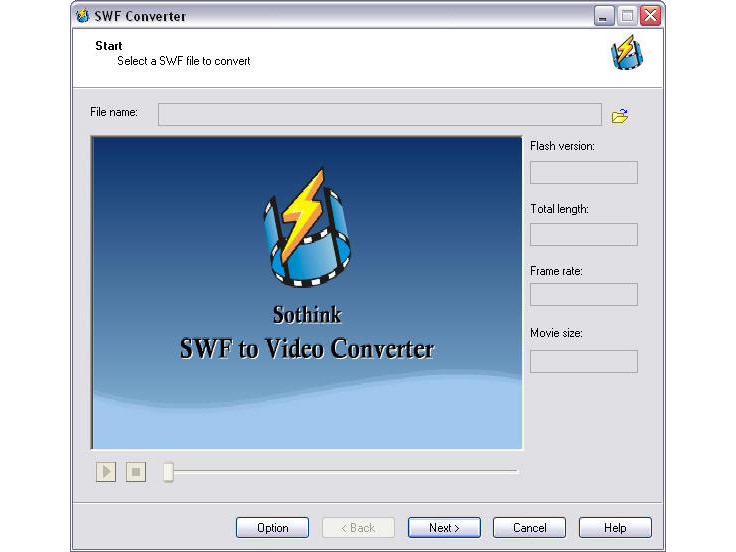 Features
Convert SWF to popular file formats.
View and extract all SWF elements.
Simple edit SWF shapes directly.
30-day free trial.
2. Files-Conversion
Files-Conversion, from Dan's Tools, is actually an online SWF to MP4 converter, which provides you with a free service to convert any format, such as GIF to MP4, MOV to GIF, MOV to MP3 and so on.
Features
Various container format extensions to choose from.
Resizing capability to convert videos into desired resolution.
3. Online-Convert
With a simplified design, Online-Convert is a straightforward tool to convert FLAC to MP3 online. It covers a wide variety of container formats for documents, audio, videos and even e-books. It also supports converting MIDI to MP3.
Features
Large choices of formats like MP4, MKV, AVI and FLV.
Customizable video settings like frame per second rate, bit rate and even resolution settings.
Comprehensive integration function, as it even supports PowerPoint files.
4. File Zig Zag
As an online SWF to MP4 converter, File Zig Zag supports conversions between various audio and video formats. Although most online converters do not support large files, the website does. And if the converted file is too large, it will be emailed to you.
Features
Large selection of video and audio formats.
Other file types like documents and PDF.
File storage service.
5. Convertio
Convertio has a simplified design for easy conversion. With it, you can not only convert SWF to MP4 but also MP4 to SWF. In addition, it also provides various tools like MP3 Cutter, Slideshow Maker, Video Cutter, Resize Video, Compress Video, etc.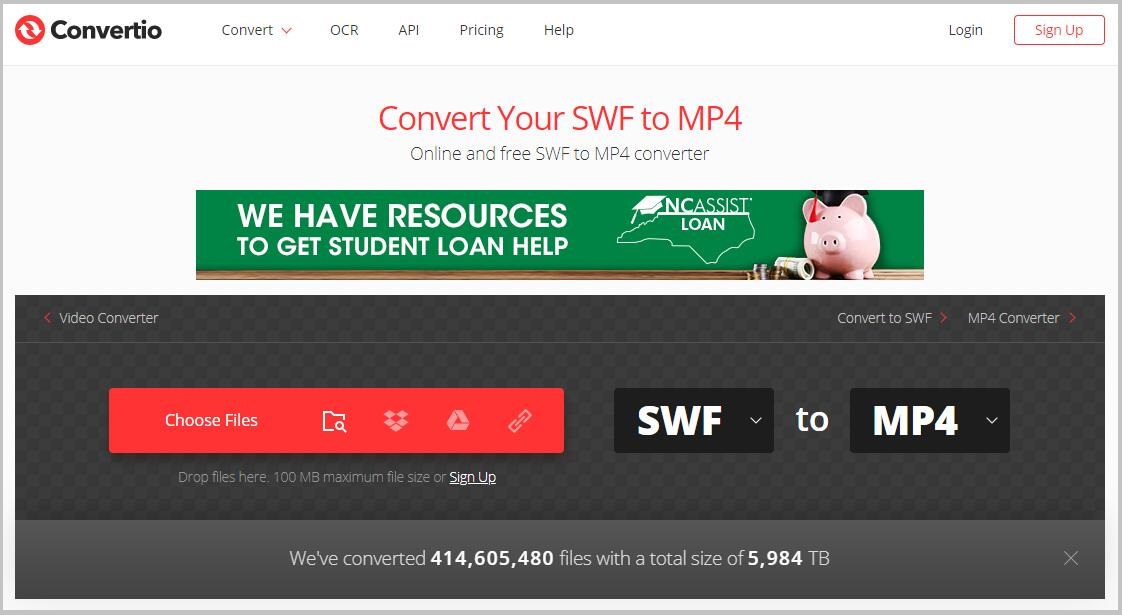 Features
All conversions take place in the cloud and will not consume any capacity from your computer.
Support more than 25600 different conversions between more than 300 different file formats.
Delete uploaded files and converted ones after 24 hours.
6. FreeFileConvert
FreeFileConvert is an online tool to convert SWF to MP4 free. This online converter also offers other reliable tools to split, encrypt and decrypt files. It supports 8372 different conversion combinations of audio, video, image, document, archive, presentation, e-book and font file types.
Features
Support the conversion of various file formats.
Support batch file conversions.
Works on all platforms.
You might be interested in: Convert Video to Audio.
Bottom Line
How to convert SWF to MP4? All of the above tools can help you make it. If you have any questions or suggestions about it, please let us know via [email protected] or share them in the comments section below.