AVI is one of the mainstream video and audio formats introduced by Microsoft. It is no exaggeration to say that you can find AVI files everywhere on the internet. But people may need to convert an AVI file to another format due to certain reasons (for instance, AVI is not supported by a program/device) sometimes. Thus, an AVI converter is required.
What Is AVI
The full name of AVI is Audio Video Interleave (also called Audio Video Interleaved). The extension of an AVI file is .avi, which is introduced firstly in November 1992. Microsoft made this multimedia container format part of its Video for Windows software. That is to say, AVI becomes the standard video format for Windows devices since its release. However, there are still some programs and tools that don't support AVI video format. So people need to find an AVI converter to complete the file conversion from AVI to another format (or vice versa).
You'd better let MiniTool help you do the data recovery, disk management, system backup, and video making job.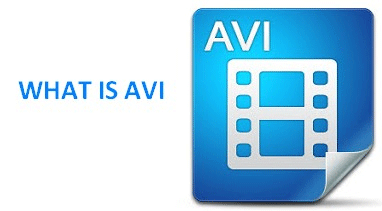 What some of you may don't know is that both audio and video data can be contained simultaneously in a single file container. The AVI file format is developed on the basis of Resource Interchange File Format, which gives support to the synchronous audio-with-video playback. Besides, just like the DVD video format, the AVI files can support different kinds of streaming audios and videos (though these features are rarely used).
This Teaches You How Video File Recovery Can Be Done!
Tip: The Matrox OpenDML group developed some file format extensions in February 1996. These extensions were then used by some AVI files, which are called "AVI 2.0" unofficially. Microsoft also gives support to these files. The National Archives and Records Administration of the US government confirmed AVI as the official wrapper for storing the digital video in 2010.
What is DV AVI?
DV AVI is a special type of AVI file; the video in this format has been compressed to meet the DV standards. DV AVI contains two types: type 1 and type 2.
Type 1 will not waste much space, but it can't be supported by Windows applications based on the VfW API.
Type 2 is supported by VfW applications, but its file size is a little larger than type 1.
How to Open AVI File
The easiest and most convenient way to open an AVI file is by using Windows Media Player (WMP).
Though Microsoft removes Windows Media Center on Windows 10, people still have chances to get it. This post shows you how to install a custom version of Windows Media Player on a Windows 10 computer:
Open AVI file with Windows Media Player:
As long as your computer is installed with Windows Media Player, you just need to locate the AVI file that needs to be opened and double click on it. Then, the Windows Media Player will be initialized to play that AVI file. (Please use QuickTime to open AVI files on a Mac.)
If this method didn't work, you can try to open an AVI video (in Windows 10) by the following steps:
Double click on This PC icon on the desktop.
Double click on the target drive (local or external) to open it.
Open the certain folder that keeps the AVI file.
Right click on the certain AVI video and navigate to the Open with option.
Choose Windows Media Player from the submenu of Open with option.
Then, the AVI video will be played.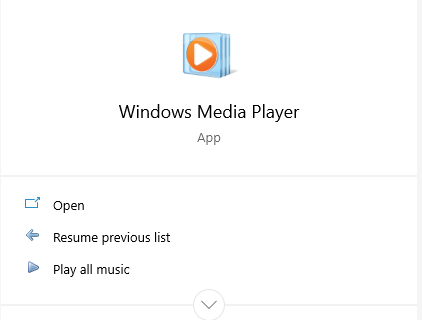 Sometimes, people will complain that the Windows Media Player doesn't allow them to play AVI files. They may receive the following error message in a prompt window:
Windows Media Player cannot play the file. The Player might not support the file type or might not support the codec that was used to compress the file.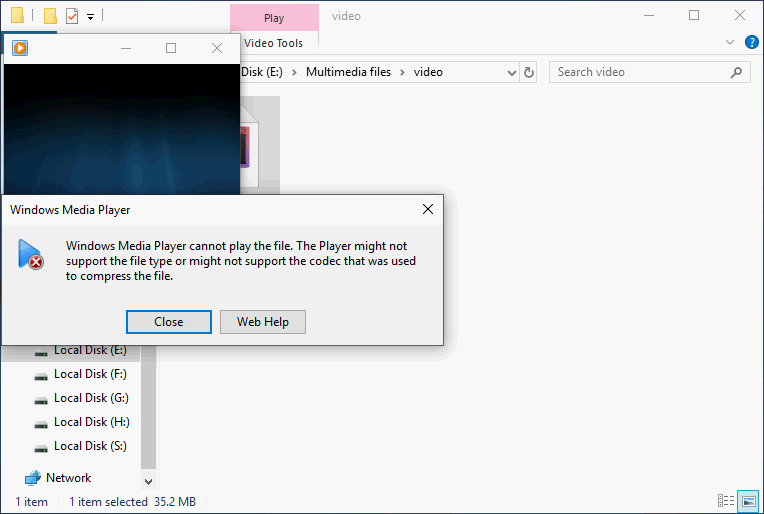 Tip: What is a codec? In fact, it refers to a device or computer program that can be used to encode or decode digital data stream or signal. In short, the codec is the compression technology containing both encoder and decoder to process files.
What are the possible reasons for causing AVI files not playing issue?
Lack of codec packs.
The certain AVI files are corrupted.
The program you are using doesn't give support to AVI file format.
There's a problem with your WMP or other video players.
The version of your WMP is outdated since you are running an older version of Windows.
What you should do when Windows Media Player doesn't play AVI files for you? As a matter of fact, you have three choices under such circumstances:
Convert AVI to MP4 or other file formats.
Turn to another AVI video player.
Restore Windows to a previous state through System Restore.
In the following content, I will explain these options to you in detail.
By the way, if you find your video files get lost suddenly or have been deleted by mistake, you should follow the methods and steps mentioned on this page to recover them (from Sony camcorder or other storage devices):
AVI Converter: AVI to MP4 or MP4 to AVI
As I have mentioned before, many users want to change the AVI to MP4 or other file formats since it can't be played by Windows Media Player or can't be supported by some programs/devices. At this time, they need an AVI to MP4 converter.
How to choose a good AVI video converter? An important factor is zero quality loss or at least low quality loss. In order to help users choose AVI converter, I list some of the most popular ones.
Best video converters that worth trying (the list is in no particular order):
HandBrake
VideoProc
Format Factory
DivX Converter
Any Video Converter
Wise Video Converter
Total Video Converter
Movavi Video Converter
Xilisoft Video Converter
Freemake Video Converter
Wondershare Video Converter
Hamster Free Video Converter
Free HD Video Converter Factory
WinX HD Video Converter Deluxe
NCH Prism Video Converter Software
WonderFox HD Video Converter Factory
These tools can also be used as an MP4 to AVI converter.
In addition, there are some online services that can help you convert MP4 to AVI and vice versa.
Best online converters that worth trying (the list is in no particular order):
Zamzar
Online-Convert
SaveTheVideo
Cloud Convert
Wondershare Online Uniconverter
Etc.

Convert AVI to MP4 & Vice Versa
Let's begin this part with two true cases of AVI file conversion.
Case 1: AVI to MP4.
Hi, I am looking to convert .avi files into a format that works in I-Tunes, on IPad etc. Would be grateful for any advice how this can be done without losing quality, or as little as possible. Currently, the .avi files have formats like this: Video, Codec: MPEG-4 Video (XVID) or MS MPEG-4 Video v3 (DIV3) or MPEG-4 VIdeo (DX50). Audio: MPEG Audio Audiolayer 1/2/3 (mpga) or A52 Audio (aka AC3) (a52). From my understanding, I need to change the container from .avi to .mp4 and also do some recoding to make these files work in I-Tunes. For the audio, do I have to re-encode the track to AAC for I-Tunes to recognize it? i imagine this will bring some loss in quality? For the video, I am unsure. I understand that I-Tunes work well with H.264 which would mean recoding and quality loss. I read that I-Tunes can also deal with MPEG-4 (XVID), would this be an option? I tried the above ideas with a converter (mediacoder), so I chose an .avi file with video codec MPEG-4 XVID and MPEG Audio Audiolayer 1/2/3 (mpga) audio. When I set container output to mp4, and copy video and audio, the resulting video would play somewhat juddery in I-Tunes and without sound. After changing the audio settings to AAC-LC and re-encoding, the resulting file played with audio fine but still juddery video. Am somewhat lost how to proceed – sorry for the essay, just wanted to give some color where I stand, am newbie to the topic. Many thanks!
Case 2: MP4 to AVI.
Hello! I have a bunch of self-made video that are in mp4 format, and I want them in AVI format. I was hoping for a free software program that converted the files while being able to convert more than 5 minutes. Which is all the one's I have been able to find thus far. Thanks.
How to convert AVI to MP4 online?
Method 1: using MiniTool Video Converter.
Step 1: get MiniTool Video Converter and install it properly.
MiniTool Video ConverterClick to Download100%Clean & Safe
Step 2: click Start Now at the end of the installation.
Step 3: make sure the Video Convert tab is selected and click on the Add Files button.
Step 4: choose the AVI file and click Open. (You can also drag and drop this AVI file to the dashed frame the next time you are using this software).
Step 5: edit the AVI file name and storage path if you like. (This step can be skipped.)
Step 6: click on the Convert button on the right side.
Step 7: wait until the process is finished; you'll see a success notification at that time.
You can also try MiniTool Movie Maker for AVI conversion.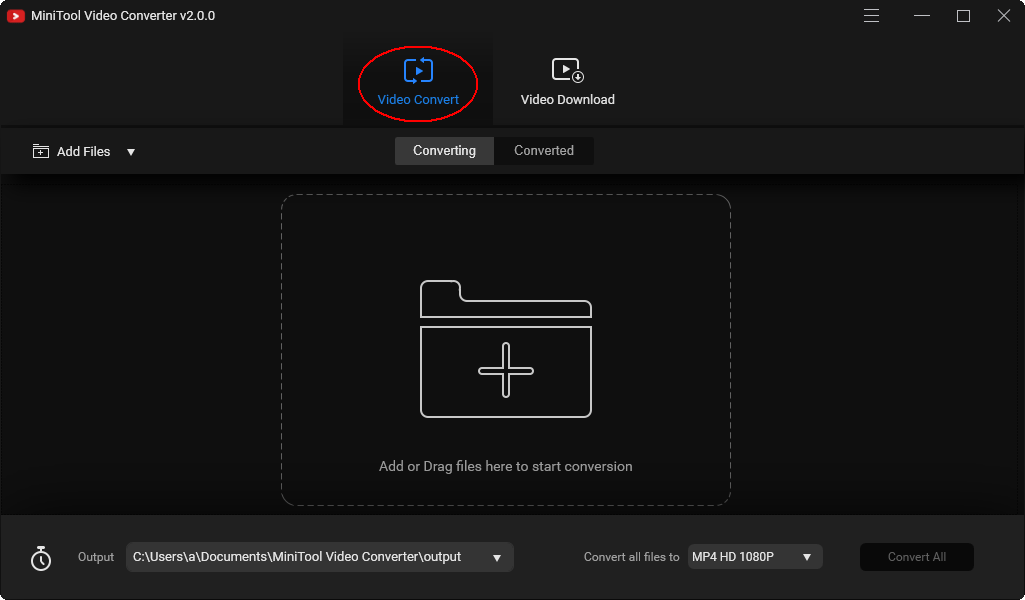 Click to know more details about how to convert AVI to MP4.
Method 2: go to Zamzar.
Step 1: pay a visit to the official website of Zamzar.
Step 2: you have 3 choices to add the AVI file you want to convert.
Drag and drop it directly to the webpage.
Click on the Add Files button -> choose your AVI file -> click Open.
Click select link and type the certain URL.
Step 3: click on the Convert To button and choose a target file format (for example, MP4) from the drop-down list.
Step 4: click on the Convert Now button and wait.
Step 5: click on the Download button and choose a path to save the file.

Method 3: use Wondershare online uniconverter.
Go to this webpage.
Look for the Drag & Drop or Hit to Add File section.
Drag and drop the AVI file here or click on the + button to open certain AVI file.
MP4 will be selected as the target file format by default. If you need to change it, just click on the button and choose your desired file format from its drop-down list.
Click on the CONVERT button below. (You can choose to check the Notify me when it is finished option or not.)
Wait until the conversion is completed and click on the DOWNLOAD button to save it to a safe place.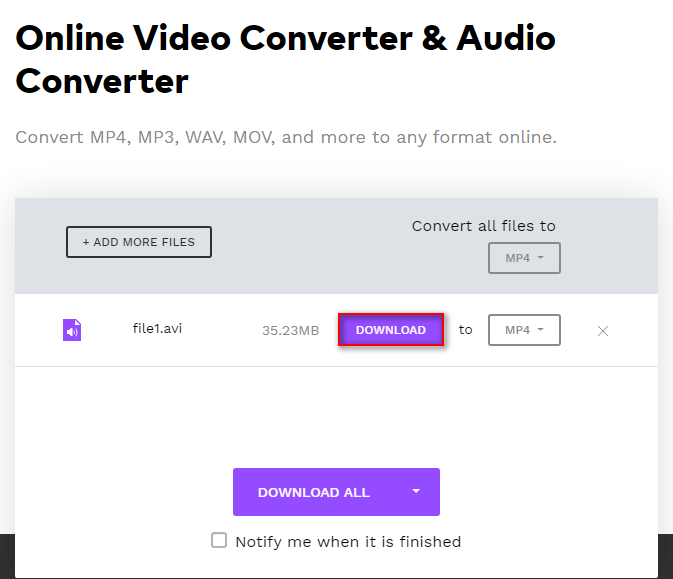 In addition to the video file format, you can also convert AVI to GIF online when necessary.
Please read this page if you want to recover lost audios, videos, or photos from Olympus:
Pros and Cons of AVI
I think it's better to know the advantages and limitations of AVI format (AVI vs MP4) before you start the conversion.
Main advantages:
AVI is the most frequently used video format for short movies, advertisements, and promos, all thanks to its compression capabilities.
The quality of the AVI file format is amazing for master files.
AVI files are equipped with high-quality audio fidelity.
AVI can be played on major Microsoft and non-Microsoft operating systems.
AVI files can be used to create DVDs and disks for saving initial audio/video information.
No particular hardware device or software application is required to run an AVI.
Limitations:
The size of AVI files is very large unless you compress them.
Some specific types of variable bitrate (VBR) data reliably are not included in the AVI format.
The AVI file format doesn't give support to user interactivity (for instance, click to continue pauses).
There's no standardized way provided in original AVI specification to encode aspect ratio information.
The competing approaches to including a time code in AVI files will have an impact on the usability of AVI in film as well as television post-production.
AVI is not designed to include a video by virtue of any compression technique, which needs to get access to future video frame data beyond the current frame (B-frame).
You may suffer from bad quality or loss of quality if you compressed AVI files beyond a certain degree.
You need to install the same codecs used to compress AVI files online on your computer if you'd like to retrieve and play them.
Troubleshoot Windows Media Player not Playing AVI
AVI Video Player: Alternatives
I'll show you some of the most popular AVI players for Windows 10. (The list is in no particular order.)
VLC Player
RealPlayer
UMplayer
Potplayer
RulesPlayer
JetVideo
SM Player
KM Player
GOM Media Player
FreeSmith Video Player
You can try them one by one until you find your favorite player.
Restore Windows: System Restore
You can only use the System Restore feature to restore your Windows to a previous state under the condition that you have saved at least one system restore point in advance.
How to restore Windows:
Press Windows + S and type create a restore point into the textbox.
Hit Enter to access the System Protection tab of System Properties.
Click System Restore and then Next.
Choose an available restore point.
Click Next and then Finish.
Wait for the action to complete.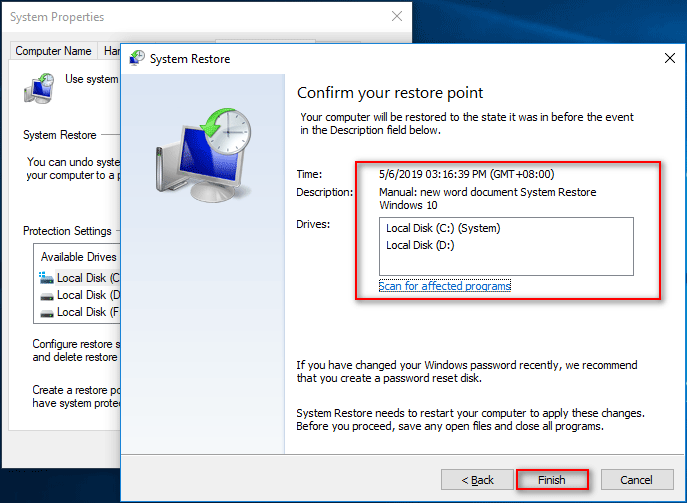 Conclusion
After reading this page, you must have a clear understanding of what AVI is and how to open & convert it (with different AVI converter) when necessary. In addition, I have listed the advantages and disadvantages to help users decide whether they'd like to keep the video files in AVI format. What's more, I have provided useful ways to fix when Windows Media Player cannot play the AVI file. Hope you found this article useful.