The best way to communicate with people online is video chat. It's efficient and good for long-distance relationships. In this post, I'll offer you the top 6 video chat sites where you can chat with random strangers. (To record your video chat on Windows, try MiniTool Video Converter.)
Do you want to chat with strangers online without installing apps? This post provides you with a list of 6 best video chat sites where you can meet new friends.
#1. Omegle
Omegle is a free online chat website that allows you to chat with strangers with no registration required. At first, Omegle was just a text-only chat platform, but now it has a video chat feature. Omegle pairs you with a random user from another country. If you want to find people who have the same interests in common with you, you can add your interests, and then you'll be paired with someone with the same interests as you.
Omegle allows people aged 13 and over to join. Although chats are anonymous, video chats are monitored to protect users from potentially harmful content.
Also read: How to Video Chat on Discord and Record Discord Video Calls
#2. Tinychat
Tinychat is an Omegle alternative owned by PeerStream. It's compatible with web browsers and has standalone apps for Android and iOS. It brings people with shared interests together and they can communicate with each other via voice chat, video chat, and instant messaging. This video chat site enables you to live stream videos and make group video chats.
#3. Chatroulette
Chatroulette, one of the best online random video chat sites, has more than 1.2 million visitors per day. You are randomly paired with another user without the need to register. You can text, audio, and video chat with people around the world. When you want to end the chat, just click Next and Chatroulette will find a new chat partner for you.
#4. FaceFlow
Unlike some online video chat sites, FaceFlow requires you to sign up. It allows you to make group video calls and video conferences, and even chat with friends who are not FaceFlow members by sending them a guest chat link. When using FaceFlow, you can share files like videos and pictures with friends, and send emojis, voice messages to your friends.
#5. ChatRandom
This live cam site is available for any device including Windows, Mac, iOS, and Android. You can cam chat with random people or join a chat room without registration. Premium accounts have the option to filter chatters by gender and country.
#6. Fruzo
Another online video chat site is Fruzo. It's a dating social network website that allows you to find new matches and cam with people. It comes with all the dating features and gives you the chance to meet people via video chat. The Friends List feature lets you keep in touch with your friends by adding them to a friends list.
How to Record Video Chat on Windows 10/11
Want to record a video chat? Try MiniTool Video Converter. It's an all-in-one tool featuring a screen recorder, video converter, and video downloader. Here's how:
Step 1. Launch MiniTool Video Converter after you install it on your Windows computer.
Step 2. Click Screen Record and tap the camera icon.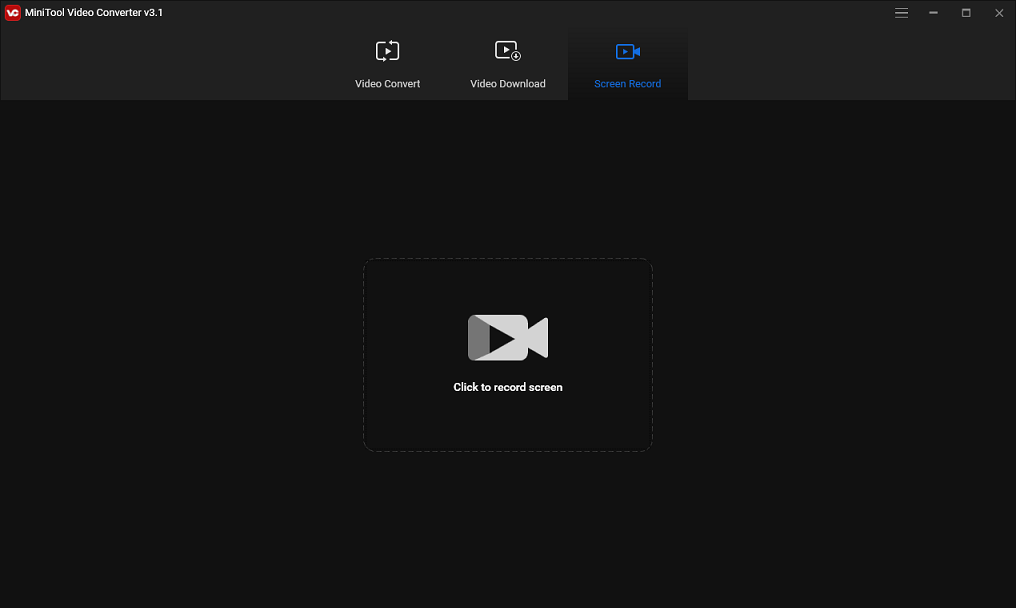 Step 3. Enable both microphone and system audio.
Step 4. Open the video chat site and start chatting with your friend. Then select the recording option and click the Record button. To end the recording, press the F6 button.
Conclusion
Now, you've learned the top 6 video chat sites. Choose one of them and have a random chat with strangers.